Shazam! Director Confirms Release Date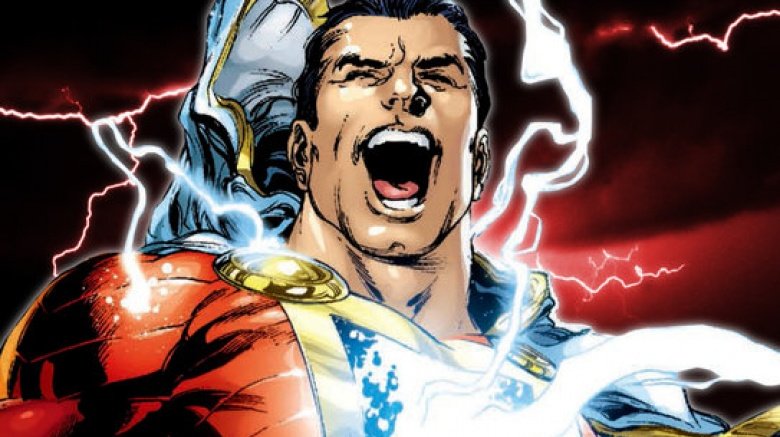 It doesn't get more official than this. Shazam! director David F. Sandberg has confirmed that the film is on track to debut in April 2019, claiming the once unfilled slot on Warner Bros.' release schedule. 
"How is Shazam! moving along? Is it true it won't be out until mid-2019 or is that like a 'latest possible' release date?" one Reddit user asked in a forum discussing the filmmaker's most recent venture, Annabelle: Creation. Sandberg responded, "April 2019. It takes a long time to make VFX-heavy movies."
Though the director didn't specify that the April 5, 2019 date on the studio's timeline is the definitive release for Shazam!, past reports cited that date as the official debut, which lines up nicely with this new confirmation. Given Warner Bros.' pattern of production for its DC films, it doesn't come as too much of a surprise that we will have to wait about a year and a half to catch the movie ourselves, but it's still wonderful to get concrete confirmation on its release. 
In terms of who will head up Shazam!, things are still a bit hazy. Dwayne "The Rock" Johnson previously signed on to play the villainous Black Adam in the DC Extended Universe, and expressed his desire for The Social Network and The Lone Ranger actor Armie Hammer to take on the role of Shazam in the Black Adam standalone film.
"I'm gonna throw one name out here... and I wanna see how the fans are gonna react to this," Johnson said. "A guy who I met, and after I met him I was like, 'Man that guy's such a cool guy, he's a lot bigger than I thought he would be.' And when I walked away I remember telling our, our producer who I've worked with for a long time, Hiram Garcia... We both looked at each other and were like, 'Possibly Shazam?' I'm like yes. I'm not even gonna tell you his name, I'm just gonna say: Lone Ranger."
Johnson did admit that he wasn't sure if Hammer would be interested in the part and that "the studio doesn't even know that we've been having these conversations." He added, "I just remember meeting him and going, walking away going, 'Man that guy would look great, I bet as Shazam, opposite'— and by the way he's one of a handful [of actors]." 
Since then, DC head Geoff Johns stated that Johnson won't be in Shazam! and that casting for the film hasn't been announced yet. Hammer responded to the rumors by stating that he is "keeping [his] options open."
Regardless of who takes the lead for the film, we know that Shazam! will center around Billy Batson, a teenager who learns he has the ability to transform into a god-like superhero by saying just one word. Director Sandberg explained the film's premise, and how comedic elements will stem from the core narrative: "[Shazam!] is about a kid who becomes an adult superhero, so that's just gonna be so fun to explore." He also stated that the movie will be an origin story, so those who aren't familiar with the character shouldn't fret. "To be honest, it was not a superhero I grew up with either," Sandberg said. "When I grew up in Sweden, there wasn't a lot of Shazam around. So it's someone who I've learned to love later in life as well, so I can relate to [people who are] new to Shazam. I think [it] might be a good thing that I'm doing it, because I know what you need to learn."
Now that Sandberg has confirmed the release date for Shazam!, Warner Bros. can inch closer to keeping up with Marvel to release multiple DC films in a year. The companies rolled out two movies in 2016 with Batman v Superman: Dawn of Justice and Suicide Squad, and did again this year with Wonder Woman and the upcoming Justice League. Aquaman will be the lone DC flick hitting theaters in 2018, but 2019 will see Shazam! in the spring and Wonder Woman 2 in the winter.