Armie Hammer Comments On Shazam Rumors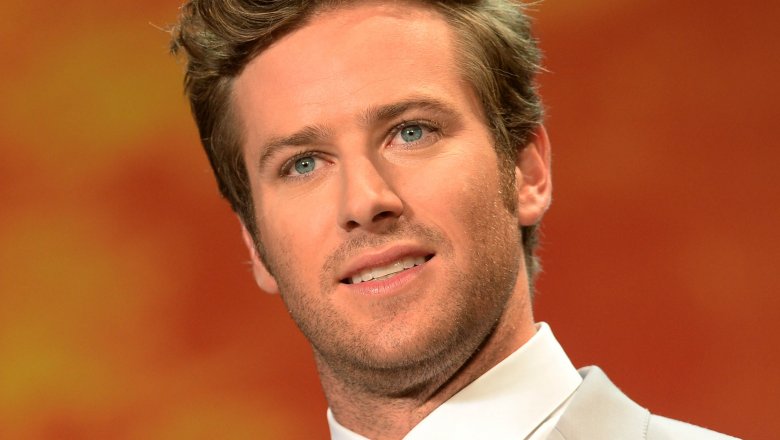 Getty Images
Dwayne Johnson lit up Armie Hammer's social media after he listed the actor as his first choice for the DC Comics hero Shazam. The actor, whose name has been thrown around for quite a few future big screen superheroes, commented on the rumors he would take on the mantle of Billy Batson in a recent interview with CinemaBlend, saying that he would consider playing the role.
Johnson, who will play Shazam's nemesis Black Adam in an upcoming DCEU film, made his pick for the teen superhero in an interview last month, avoiding saying Hammer's name but instead referencing his role as the Lone Ranger. The actor said he started thinking about Hammer for the role after meeting him in person, calling him "a lot bigger than I thought he would be."
Hammer is used to the attention from DCEU fans, as his name has long been rumored for the part of Hal Jordan, aka the Green Lantern, who, from the new intro played before Wonder Woman, seems to be a big part of the DCEU's future. Still, he said that Johnson's comments blew up his social media in a way he hadn't seen before. "I couldn't even open my Instagram," he said. "I thought my phone was gonna melt."
Unfortunately, though, Hammer says that Johnson's comments and the fan reaction on the Internet are the furthest the potential casting has gotten thus far. "Other than that, no one's said anything," he said. "Yeah... I'm keeping my options open." 
As for which superhero he would like to be, if he had the choice, Hammer didn't seem sure. In an interview with Screen Rant, he wasn't able to provide a solid answer when asked to pick between Shazam and the Green Lantern, saying that he didn't know enough about Shazam to decide. Hey, though, we're sure Johnson would be willing to fill him in.
Shazam is currently targeting a release date of April 5, 2019; for now, though, see all of the upcoming DC movies that will blow you away.