Dwayne Johnson Wants Armie Hammer To Play Shazam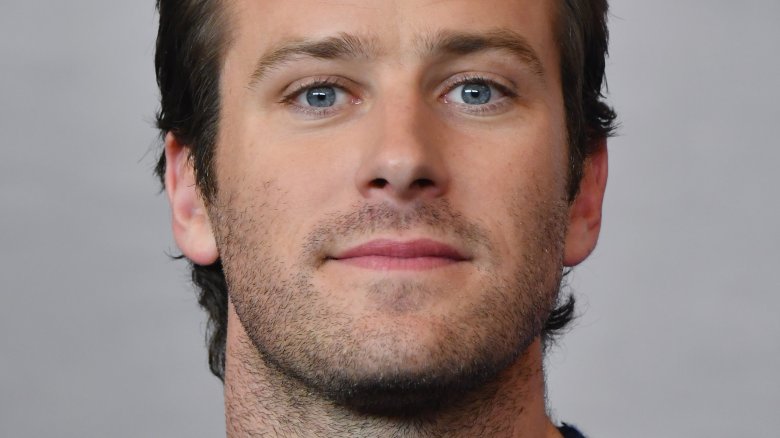 Getty Images
Black Adam knows who he wants his nemesis to be. In a recent interview with We Got This Covered, Dwayne Johnson, who has signed on to play the villainous Black Adam in the DCEU, says that he wants The Social Network star Armie Hammer to take on the role of Shazam in the character's upcoming standalone film.
"I'm gonna throw one name out here... and I wanna see how the fans are gonna react to this," Johnson said. "A guy who I met, and after I met him I was like, 'Man that guy's such a cool guy, he's a lot bigger than I thought he would be.' And when I walked away I remember telling our, our producer who I've worked with for a long time, Hiram Garcia... We both looked at each other and were like, 'Possibly Shazam?' I'm like yes. I'm not even gonna tell you his name, I'm just gonna say, Lone Ranger."
Johnson was referencing Hammer's ill-received turn in Disney's box office bomb The Lone Ranger, one of Hammer's few negatively reviewed films. The actor's other hits include Nocturnal Animals, The Man From U.N.C.L.E., Free Fire, and the upcoming Cars 3. Hammer's name has been floated as a possible addition to the DCEU for a while now, but he's mostly been rumored for the role of Green Lantern. Casting him as Shazam would be an unexpected choice, but Hammer would certainly be able to do great things with the role.
However, Johnson cautions fans not to get their hopes up too much just yet. "I don't know if he's interested, I don't know, and by the way, the studio doesn't even know that we've been having these conversations," he said. "I just remember meeting him and going, walking away going, 'Man that guy would look great, I bet as Shazam, opposite'— and by the way he's one of a handful [of actors]."
Johnson's comments indicate that we may be getting closer to finally seeing Shazam on the big screen. While we wait to find out who will suit up as the superhero, see some other upcoming DC movies that are going to blow everyone away.