The Pessimistic Prediction Some Chicago PD Fans Have For Season 10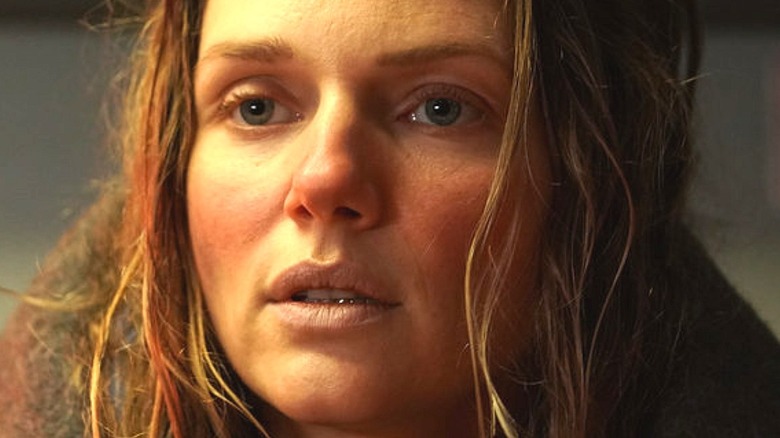 Lori Allen/NBC
This article contains spoilers for Season 9 of "Chicago P.D."
After the explosive Season 9 climax of NBC's hit police procedural "Chicago P.D.," Chi-Hard viewers were left with plenty of speculation-fuel regarding what's in store for their favorite Windy City cops in the show's 10th Season.
So, what are fans focusing on as they await the fall premiere? Many things — for instance, as the show progresses through the second half of its 9th season, detectives Jay Halstead (Jesse Lee Soffer) and Hailey Upton (Tracy Spiridakos) are navigating married life and dealing with how it affects their on-duty world. Then there's the ongoing familial drama of officers Adam Ruzek (Patrick Flueger) and Kim Burgess (Marina Squerciati) as they face the emotional fallout from the court case they fought over their adopted daughter Makayla, followed by the harrowing kidnapping and eventual rescue of the child. 
Also consuming viewer attention is the unique, uncharacteristically close relationship between Intel Unit head Hank Voight (Jason Beghe) and his confidential informant Anna Avalos (Carmela Zumbado), who is deep undercover pursuing drug lord Javier Escano (Jose Zuniga). With all the aforementioned going on, what anxiety-inducing prediction are some longtime viewers making about Season 10 of "Chicago P.D."?
Fans worry about who Voight will blame for what happened to Anna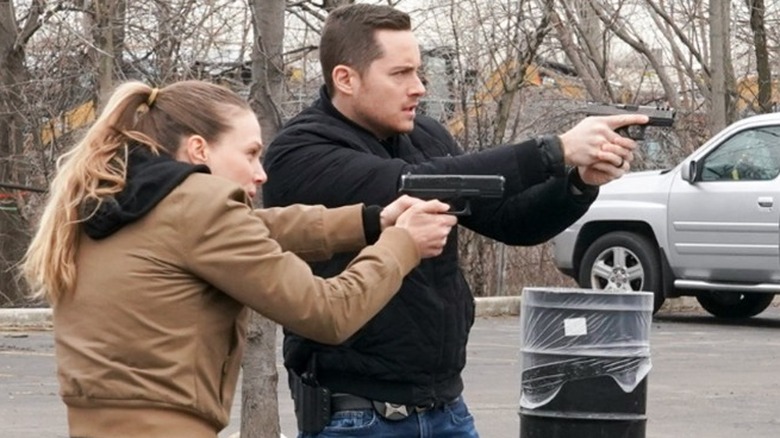 Lori Allen/NBC
In the Season 9 finale, Voight's C.I. Avalos kills drug lord Escano in revenge for his engineering her brutal rape in an earlier episode. Voight assures Anna he can protect her, but she panics, shoots, and wounds him. Detectives Upton and Halstead arrive on scene, shots are fired and Anna is hit, dying later as a shattered Voight looks on. And fans see repercussions for next season.
Posting on the "Chicago P.D." subreddit discussion titled "Anna and Voight," user u/PBedtime wonders if Voight "...will or should blame Hailey and Jay?" for Anna's death. The poster goes on to predict Hank will blame both detectives for Anna's demise: "...because you could see the pain in his face as Anna died."
Redditor u/jja 02 feels that either Voight will go into "super rage mode and nearly kill Hailey," or the scriptwriters will simply move on to new storylines. Likewise, commenting on a clip of the scene posted by After News Delight on YouTube, viewer nmichael2692 feels this is bad for Upton, writing, "You can tell things are gonna be complicated for both voight and hailey next season... he's not gonna be too happy with her either." On the other hand, Redditor u/MAJOR KONG disagrees, insisting that, "Voight is not going to blame Hailey. That is just not the kind of man that Voight is. Voight will internalize this."
Chicago PD star Jason Beghe weighs in on Hank and Anna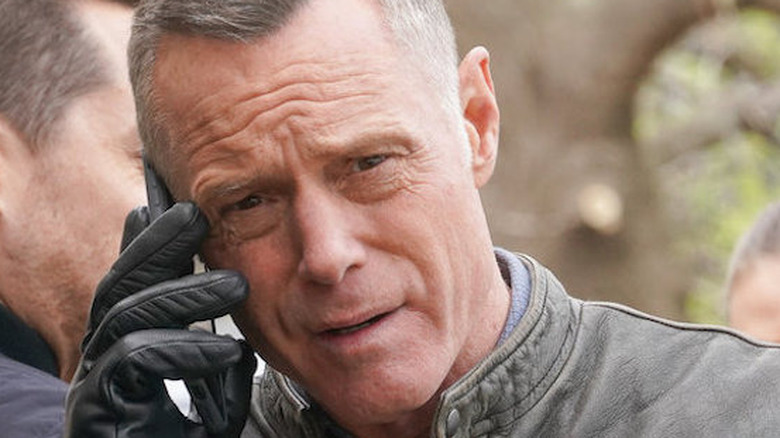 NBC
Unsurprisingly, the unusually close bond between Voight and Avalos complicates both their lives. In this regard, a recent Sci Fi Vision interview with Jason Beghe found the actor reflecting on why Voight and Anna were so in sync, leading him to reveal a specific, shared trait: they're both lonely. He goes on to say "She has Rafa, her son, but that's about it," he said. "She's lost all her family, like Voight." The actor added that with basically no families or other overriding concerns in their lives, both are able to totally fixate on bringing down Escano and his drug empire.
In a similar vein, talking to Entertainment Now, Beghe elaborated on how Voight's self-isolation factors into his ability to do his job so well. "He's probably more focused on it because it's the only thing he has," he said. "He doesn't get distracted." Beghe summed up this lone-wolf aspect of Voight by referencing the series' executive producer, saying, "There was a great line written by Gwen Sigan: 'No man is an island, no matter how hard they try.' Certainly, Voight could have been talking about himself." 
So, taking Voight's hard-edged persona into consideration, are fan worries justified that Halstead and, especially, Upton could be in for a very rough ride in Season 10 of "Chicago P.D."? We'lll just have to wait until the new season premieres on Wednesday, September 21 (via One Chicago Center).