Chicago PD's Jason Beghe Weighs In On Voight's Soft Spot For Anna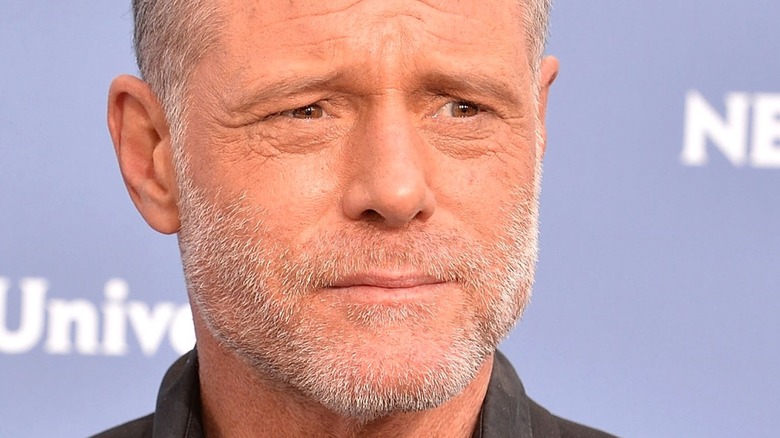 Slaven Vlasic/Getty
This article contains spoilers for "Chicago P.D." Seasons 5 and 9
For "Chicago P.D." intel unit head Hank Voight (Jason Beghe), the last two episodes of Season 9 dealt out earth-shaking developments for the detective's pivotal relationship with his confidential informant Anna Avalos (Carmela Zumbado). During her time working a dangerously deep undercover assignment to help bring down the Los Temidos gang and drug lord Javier Escano (Jose Zuniga), Anna has more than proved herself to Voight. The truth is, the tight bond between them is the closest of any that Voight has had since the shattering death of his partner Alvin Olinsky (Elias Koteas) in the show's Season 5 finale.
As Voight and Anna appear to be on the verge of breaking open the case against Escano, she discovers that the drug kingpin was responsible for her being violently raped — and that Voight withheld this information from her. Speaking to NBC Insider, Beghe reveals the thinking behind this narrative, saying, "Anna had a terrible, life-changing traumatic experience of being raped." But he adds that despite this abuse, Anna still needs to make Escano believe she's on his side, so Voight decides to keep her in the dark to avoid having her arouse suspicions. Eventually, however, Anna discovers that Voight knows the truth about what happened and lied to her about it, destroying her trust in him — with tragic consequences for them both in the Season 9 finale.
Beghe says Voight relates to Anna in some important ways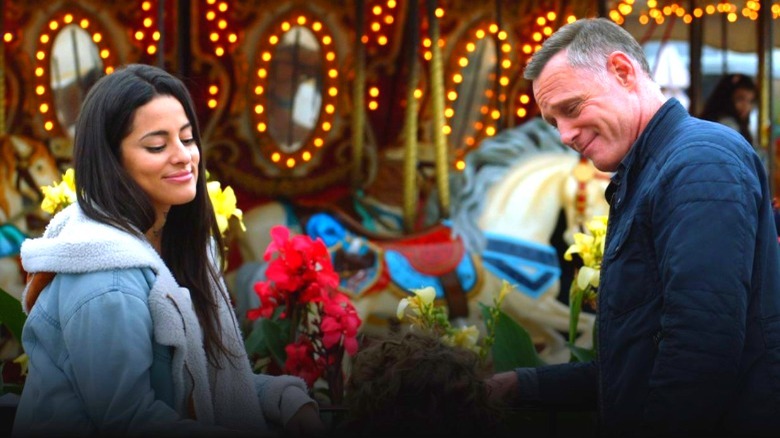 NBC
Interviewed by SciFi Vision at a recent One Chicago Day press event, Beghe spoke about what made Voight and Anna click on "Chicago P.D.," saying that "I think they're both lonely and so that's one thing." Beghe explained how that one thing exerts a powerful, overarching effect on both characters, and added that another bonding element between them lies in the fact they both lost their entire families. Without any familial touchstone in their lives, they both become obsessively focused, not only on the perilous job before them but on each other as well.
Expanding on this aspect of the bond between them, Beghe noted that "In that sense, professionally, their loneliness kind of works for them, 'cause they're not distracted, what they have is the task at hand." Beghe also described how their connection actually reaches beyond their on-duty lives, and revealed that he finds Anna fascinating as a person and that unexpected element in the usual cop-C.I. relationship is blurring the boundary between their professional and personal lives. As for how the show's execs view the Voight-Anna dynamic, showrunner Gwen Sigan told TV Line that Anna has clearly "gotten under Voight's skin. He really hasn't let anybody in a long time, probably since Olinsky."