The Ending Of Chicago PD Season 9 Explained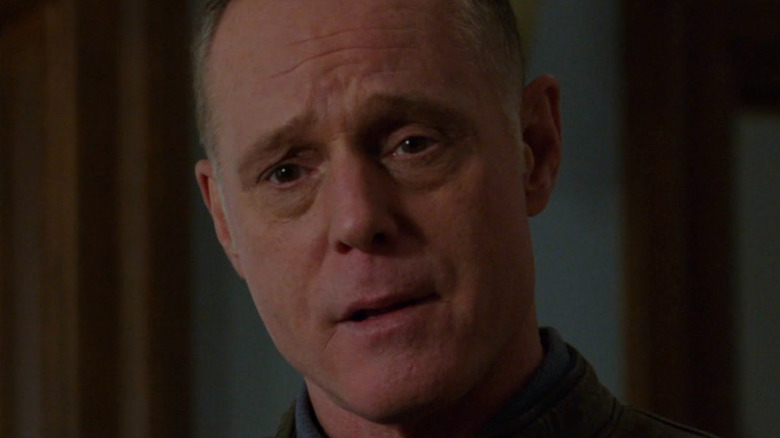 NBC
"Chicago P.D." episodes follow a format that's rather different from sister series "Chicago Fire" and "Chicago Med." The police procedural typically puts one character — or a duo — front and center in the episode, while the other series tend to feature the stories of a handful of players. "Chicago P.D." stuck to its format for its Season 9 finale, where all eyes are on Hank Voight (Jason Beghe). In a supporting but significant role is Anna Avalos (Carmela Zumbado), who has found herself in a lot of trouble thanks to her CI work for the CPD.
In the penultimate episode, Anna and Voight's undercover work to take down Los Temidos is burned. Escano (José Zúñiga) is one step ahead, putting a month's worth of work at risk, and Anna, unfortunately, goes off the rails. She's angry at Voight for omitting the truth about Escano ordering rapes — which suggests her bakery boss ordered her own — and it sets her off. Anna murders Escano by stabbing him repeatedly, who is discovered by Jay Halstead (Jesse Lee Soffer) and Voight. Voight instantly knows Anna is the culprit but does whatever it takes to defend her. But it's too little, too late.
The end of Voight and Anna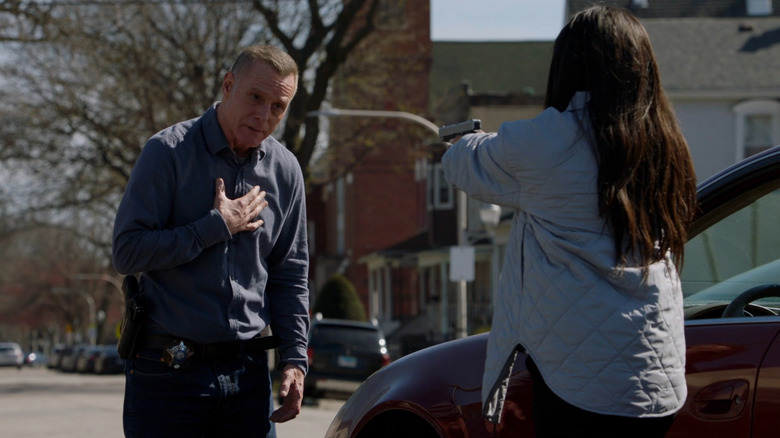 NBC
After she's gone on the run, the quest to find Anna prompts Voight to do a very Voight thing — order everything off the books. He will stop at nothing to protect Anna, who has clearly become like a daughter to him throughout Season 9. The team, as usual, questions this strategy but eventually follows their sergeant's orders. Everything comes to a head when Voight tracks Anna down and begs her to come with him so he can get her out of the murder. But Anna's too far gone; she loses it and shoots Voight in the right shoulder. Haily Upton (Tracy Spiradikos) shows up just in time and puts two bullets in Anna, who later dies at Chicago Med.
It's a shocking ending, both to the viewers and Voight himself. We see the absolute pain in his eyes in the ambulance as Anna starts to fade, and later in the hospital when her heartbeat monitor goes flat. This is a turning point for Voight, as he feels responsible for what has happened to his beloved CI. Just two episodes prior, Anna was begging to leave the city and wanted out of the Los Temidos takedown, but Voight promised they were so close to bringing down Escano. She could have been out and far away with her son Rafa (Lincoln Sandoval), but Voight pushed too far.
The moment Voight finds Escano bleeding out in the bakery, he knows he is ultimately responsible. He should have pulled Anna out when she asked, which weighs on him tremendously. This is why the "off the books" protocol comes into play and why he tries to save her from fleeing the scene of an accident. He's why Rafa no longer has a mother.
Where does Voight go from here?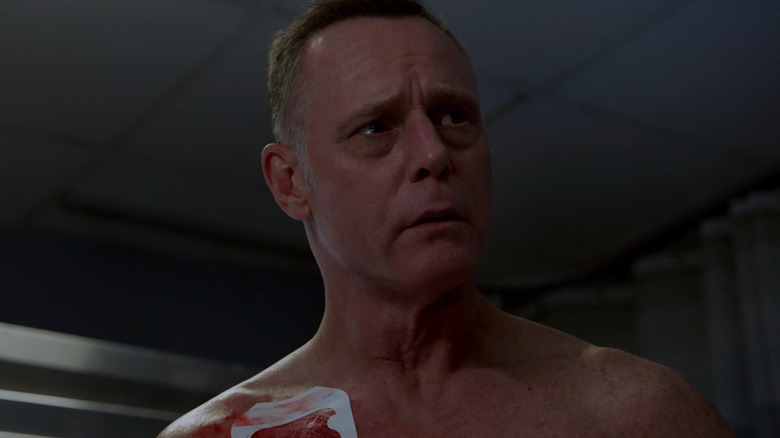 NBC
"Chicago P.D." fans have long speculated who would be Voight's successor should he leave the series, as it always seemed like his time was coming to an end. The Season 9 finale leaves him alive and well, and we fully expect him to return in Season 10. So what will he be doing? Voight has a lot of blood on his hands, and there needs to be some rectification. Rafa is an orphan, and Voight's first order of business should be to take care of Anna's son in some capacity. Adoption seems like a stretch, but a "One Chicago" character adopting a child intertwined with a case is a Dick Wolf trend.
Adopting Rafa could force Voight into retirement, something which has been a long time coming. His life is the force, specifically the Intelligence Unit, and if the writers aren't going to kill him off, he needs a justifiable reason to retire. Voight can give Rafa peace, and do right by Anna. He owes her, even in death, and there's no better way than to make sure her little one is safe.
Hailey also now has to live with killing Anna, despite that it was justified. She did what had to be done after witnessing someone shoot a police officer, but that won't make her process of getting over it any easier. The Intelligent Unit came to trust Anna and knew how important she was to Voight. How they all move on from this in Season 10 will be interesting to see play out.