Black Bird's Taron Egerton May Be Joining The MCU In A Crucial Role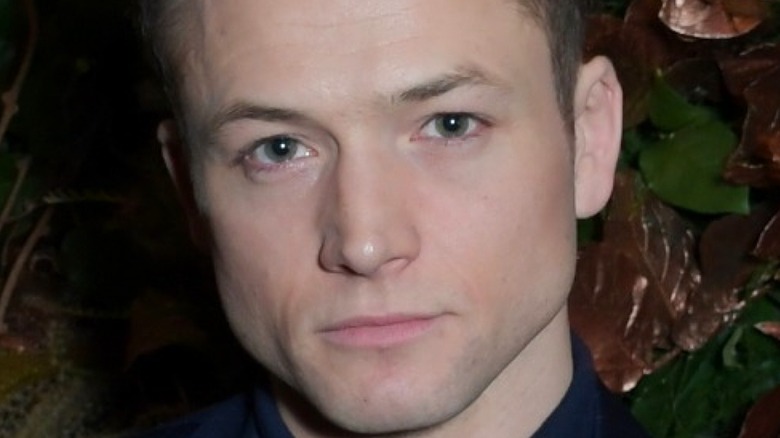 David M. Benett/Getty
On July 8, Taron Egerton will be making his long-awaited live-action return to Hollywood with Apple TV+'s "Black Bird" miniseries. It's been roughly three years since the 32-year-old "Rocketman" star has appeared on-camera in a major television or movie production (via IMDb). His last two roles — in Netflix's "The Dark Crystal: Age of Resistance" series and the 2021 animated film "Sing 2" — saw Egerton lending his iconic voice to the projects, and the only other work he has done since 2019 is in video shorts. But with the COVID-19 pandemic looming largely in his rear-view and more acting opportunities coming in, Egerton is totally open to a career resurgence. And apparently, Marvel Studios and president Kevin Feige have been going over some massive plans with him (via The New York Times).
"I don't think it would be wrong to say that," Egerton told The Times in an interview published on July 1. According to him, there's a major character and MCU idea floating around that keeps getting pitched to Egerton by the Disney powers-that-be, who are reportedly interested in bringing him into the Marvel fold at some point in the near future. And apparently, it's a superhero that movie fans already know and love.
Taron Egerton has had talks with Kevin Feige about being the next Wolverine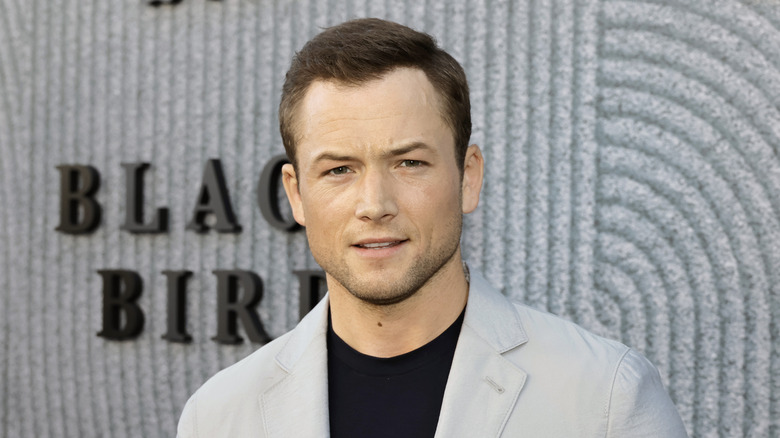 Kevin Winter/Getty Images
That's right, bub. Taron Egerton reportedly confirmed in his interview with The New York Times that Kevin Feige had reached out and met with him over possibly taking over the legendary Wolverine role made famous by "X-Men" star Hugh Jackman. However, nothing is set in stone just yet. 
"I'd be excited but I'd be apprehensive as well," explained Egerton. "Because Hugh is so associated with the role that I'd wonder if it'd be very difficult for someone else to do it. But hopefully if it does come around, they'll give me a shot."
Ever since 2017's "Logan," film and comics fans have continually speculated over who could possibly fill Jackman's revered superhero shoes following his record-breaking 17-year run as the character, which started with 2000's "X-Men."  A number of different actors have been reportedly in the running to be Jackman's replacement for several years now, including Egerton, Tom Hardy, and Oscar Isaac. In early June 2022, fan art released online depicted Isaac as Wolverine after the actor came out earlier in the year and said he had always wanted to play him. "Wolverine's a little guy, at least in the comics he was," Isaac told Esquire in March 2022. "You know, furry and angry? I can relate to that." 
Egerton has previously shot down reports saying he was in talks with Marvel to become its new Logan, but has always maintained that he'd be interested if ever offered the part. "There's no truth in it," Egerton said on "The One Show" in February 2022 (via Digital Spy). "It would, be, obviously, really exciting ... To play a role where you play to such a huge audience. Those movies are the most-watched movies in the world. It's a great thrill, and it's a great part."