Why the actor who plays Elton John in Rocketman looks so familiar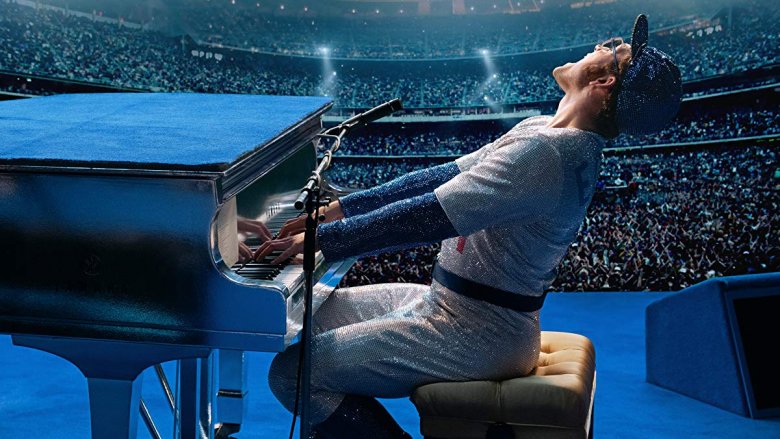 Just as Bohemian Rhapsody was winning Oscars for its glossy depiction of a queer British rock star of the 1970s and '80s, we started seeing trailers for Rocketman, an upcoming musical-biopic-fantasy film about the life and career of Elton John from director Dexter Fletcher. And the connections don't stop there — Fletcher also spent about two weeks directing a bit of Bohemian Rhapsody after Bryan Singer was removed from the production. It's not surprising if you didn't recognize who's playing Elton in Rocketman, especially because he so perfectly embodies the young John. 
However, maybe you did recognize 29-year-old Welsh actor Taron Egerton in the role, even if you weren't sure where you'd seen him before. If you're a fan of the Kingsman movies, on the other hand, you probably identified him immediately. As the release of Rocketman approaches, let's take a look back at the relatively short but very promising acting career of Taron Egerton.