This Look At Oscar Isaac As Wolverine Has Us Completely Speechless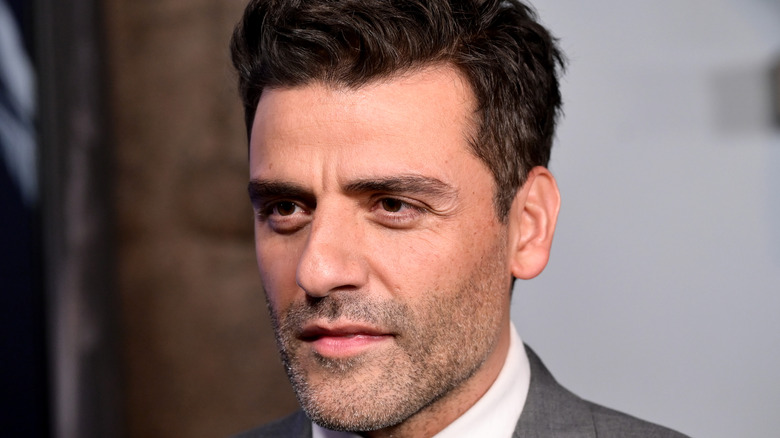 Gareth Cattermole/Getty Images
In case you weren't aware, it's a very great time to be Oscar Isaac. The acting megastar has been on a roll over the past year, with parts in Denis Villeneuve's acclaimed 2021 epic "Dune" and the recently finished "Moon Knight" series on Disney+. Future doesn't seem too dark for him, either. Next year, Isaac will be reprising his role as Spider-Man 2099 aka Miguel O'Hara in "Spider-Man: Across the Spider-Verse" and he's also set to portray the iconic video game character Solid Snake in a proposed movie adaptation of "Metal Gear Solid" at some point (via IGN). 
Of course, when you're as hot as Isaac currently is, there's no such thing as "enough." The thing about a beloved actor appearing in a number of well-received projects is that the fandom is always hungry for more. Knowing this, it's no surprise that fans have yet another legendary character in mind for the former "Star Wars" and "X-Men" actor.
New art posted online by the digital artist ARIFINITY shows what it would be like if Isaac assumed the mantle of Marvel's Wolverine, who has long been played by Hugh Jackman. Isaac has already stepped into Marvel's cinematic world of mutants as the villain Apocalypse in 2016's "X-Men: Apocalypse," and now with his recent Marvel Cinematic Universe experience as Moon Knight, there's never been a better time to give the man a crack at a more mainstream superhero role. There are those who think Isaac would be awesome as Wolverine ... and they have the mind-blowing artwork to back up the idea.
Isaac as Wolverine is the stuff of comic book fans' dreams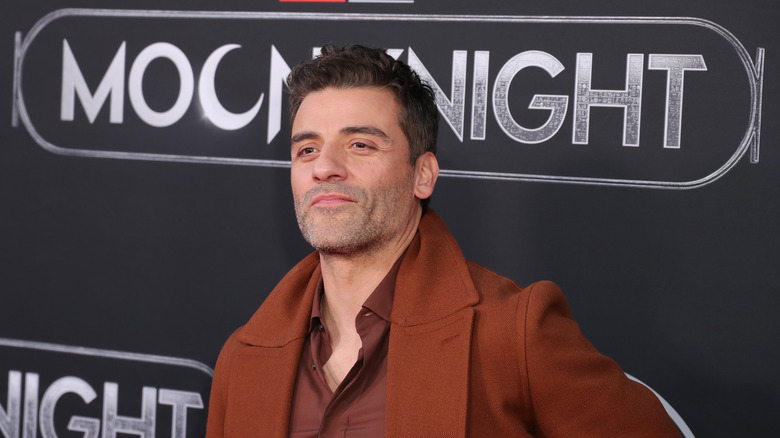 Leon Bennett/Getty Images
First posted on DeviantArt and Instagram, ARIFINITY's Oscar Isaac fancasting of Wolverine is one that's as picture perfect as it is comics accurate. The look somewhat resembles the relatively muted look Hugh Jackman's Logan sports in the first "X-Men" movie in 2000, thanks to the shabby civilian clothes, long sideburns, and a hairdo that seems to skew toward unkempt mane instead of elaborately coiffed points. Exposed claws and splashes of red on the face indicate that this version of Wolverine has recently been in conflict, and the expression on his face makes clear that he's ready for more. 
Fans have been adequately impressed by the artwork. "Brilliant concept," commented graphic designer and illustrator Adam Lockier. "Nice casting and edit," added @ironickdesigns. Another user said, "Damn Bro. You nailed it."
While fit, Isaac is somewhat shorter and stockier compared to Hugh Jackman, which makes him much closer in stature to how Logan is portrayed in the comics. ARIFINITY's depiction of Isaac as the classic "X-Men" character shows him with those signature Wolverine mutton chops and ferocious-looking claws. He appears smaller, yet more battle-hardened than Jackman's finely-muscled Weapon X. Though still very clearly played by a handsome Hollywood star, this version of Wolverine comes across as somewhat less glamorous — as if he's spent more time fighting than working on his six-pack. 
"Moon Knight" proves that Isaac has versatility and intensity to spare. With the right haircut and an adequately impressive sideburn game, there's every reason to believe that the actor would rock the role of Marvel's favorite metal-clawed mutant.
Wolverine is close to Isaac's heart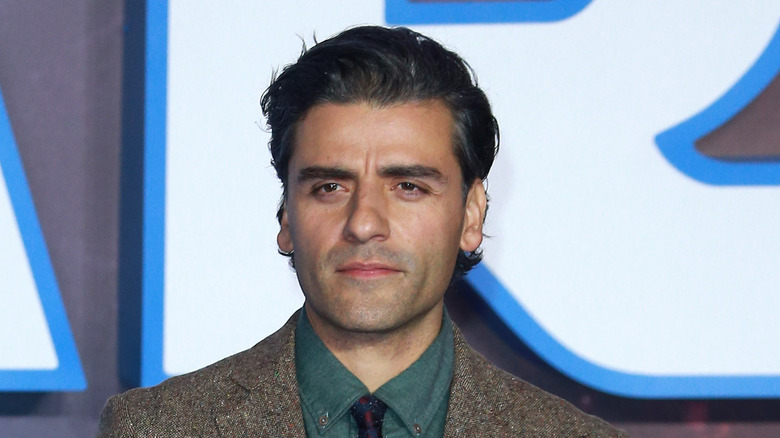 Cubankite/Shutterstock
It's pretty safe to say that fans would likely love to see Isaac as Wolverine. What's even better, though, is the fact that Isaac has made multiple comments about how much he likes Wolverine. In March 2022, the actor told Fandom that Wolverine and Apocalypse were his favorite X-Men characters when he was young — an intriguing comment, seeing as he's already managed to cross playing one of them from his bucket list. "I think those two ... were my favourite," he said. "I like Wolverine because Wolverine is short and I'm short." 
Speaking to Esquire around the same time, Isaac again commented on feeling a connection with Wolverine: "Wolverine's a little guy, at least in the comics he was. You know, furry and angry? I can relate to that."
Between the revelation that Isaac likes Wolverine and the fact that he'd clearly fit the role very well, it's easy to get excited about the prospect of him joining the X-Men as their grumpiest member. Of course, as astute fans might notice, there's more than one significant hurdle between reality and this fun piece of fancasting. Isaac's stint as Apocalypse was prosthetic-heavy and very, very blue, so it wouldn't necessarily disqualify him from another X-role. However, thanks to Professor Charles Xavier's (Patrick Stewart) appearance in "Doctor Strange in the Multiverse of Madness," Marvel's mutants are inching ever closer to the MCU ... where Isaac already embodies the many personalities of Moon Knight. 
Still, if all else fails, maybe the MCU will one day adapt the comic book storyline where Wolverine becomes one of Moon Knight alternate personalities. Talk about two birds and one stone.