The Surprising DC Role John Lithgow Regrets Turning Down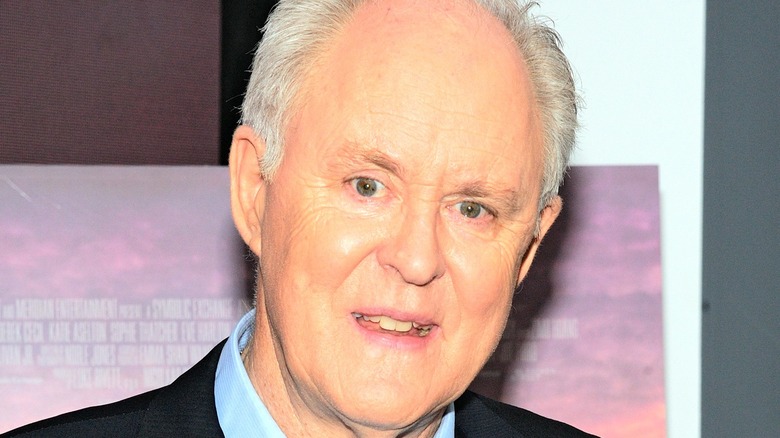 Ron Adar/Shutterstock
Although he's fallen short of winning his two bids for best supporting actor Oscars for 1982's "The World According to Garp" and 1983's "Terms of Endearment," John Lithgow's talents have long been championed by audiences and the entertainment industry. Kicking off his screen career in 1972, Lithgow's presence has loomed large in a variety of different genres on both film and television. As his IMDb profile reminds us, his roles have ranged from drama ("Footloose") to comedy ("3rd Rock from the Sun") to horror (the 2019 remake of "Pet Sematary"), and even to animation and family films ("Shrek," "Harry and the Hendersons").
Yet, for all Lithgow has achieved over his 130-plus onscreen roles, the acclaimed actor has never starred in a superhero project. It appears he had his chance, though, when he was approached to play an iconic DC Comics villain in the late 1980s. He chose not to, and, in his stead, another Hollywood legend embodied the role — and ultimately had the last laugh.
John Lithgow had a chance to play Joker in Tim Burton's Batman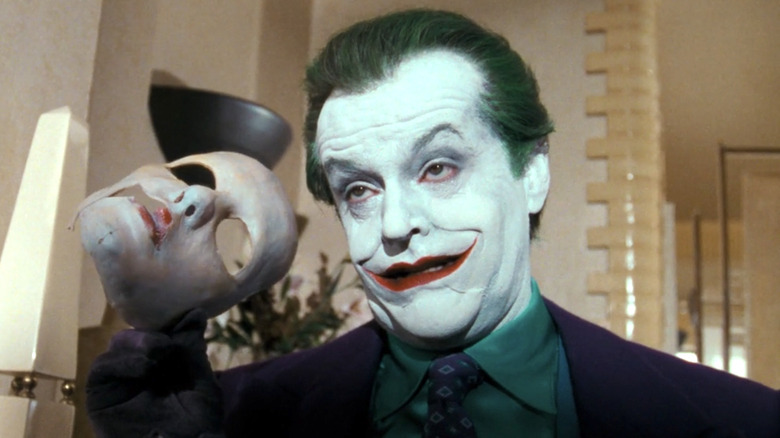 Warner Bros.
Hollywood is loaded with stories of big-name actors turning down roles that they later came to regret. In John Lithgow's case, director Tim Burton wanted him to play the Caped Crusader's ultimate nemesis, The Joker, in his 1989 DC superhero classic "Batman" starring Michael Keaton as the Caped Crusader.
In a 2017 interview with Vulture, Lithgow said he was considered to play the Clown Prince of Crime before the role went to Jack Nicholson. Part of the reason he didn't land the role was that he didn't think he was right for the part. Apparently, those feelings of inner turmoil showed in his audition, too. He recalled, "My worst audition was for Tim Burton for 'Batman.' I have never told anyone this story, but I tried to persuade him I was not right for the part, and I succeeded." Lithgow went on to say that, while he didn't think it was a major concern at the time, it soon became clear how poorly his audition was received when he learned Burton and his crew were pursuing Nicholson and Robin Williams for the part.
Director Joe Dante wanted him to play the iconic villain, too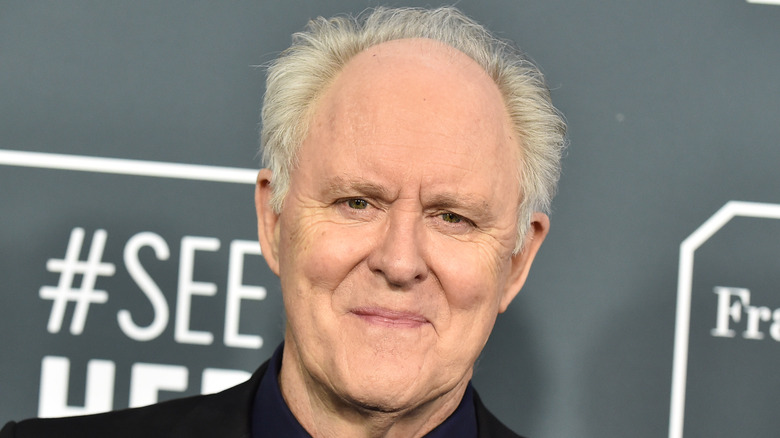 DFree/Shutterstock
As it turns out, John Lithgow considered to play Joker for a different Batman movie before director Tim Burton made his 1989 tale about the Dark Knight. In a 2016 interview with Psychotronic Cinema, famed "Gremlins" director Joe Dante said he wanted Lithgow to play Joker in his planned version of Batman after meeting the actor during the making of 1983's "Twilight Zone: The Movie." Lithgow said no to the opportunity, and ultimately, Dante's planned dark vision of the superhero-slash-supervillain tale never came to pass.
"I was doing 'M. Butterfly' on Broadway and it was an exhausting show," Lithgow told Vulture in 2017. "It would have meant leaving that show and going right into a movie, and I said, 'I just don't think I can.' How about that for stupid? Actors are not necessarily smart people."
Lithgow, of course, finally took the opportunity to play a menacing villain when he joined the crime drama "Dexter" in Season 4 as "The Trinity Killer" Arthur Mitchell. He reprised the role in the 2021 revival series "Dexter: New Blood."