The MCU Star Who Almost Played Katniss Everdeen In The Hunger Games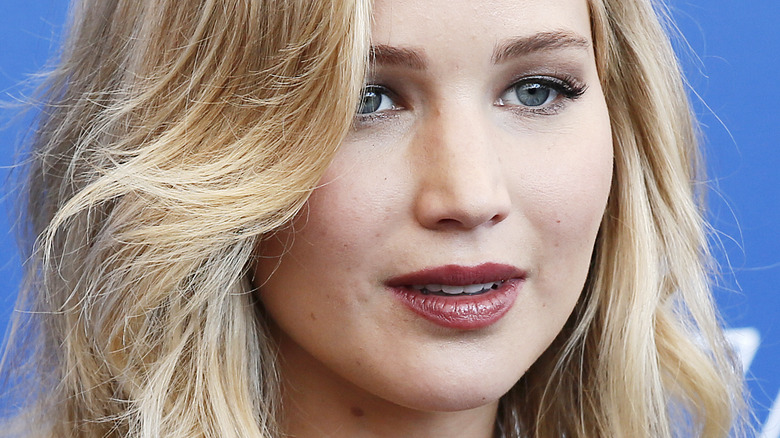 Andrea Raffin/Shutterstock
By now it is quite difficult to imagine "The Hunger Games" protagonist Katniss Everdeen with the face of anyone but Jennifer Lawrence. True, we won't be seeing her in the upcoming prequel "The Ballad of Songbirds and Snakes," but it will always be Lawrence who volunteered as tribute in her little sister's stead, who honored a murdered Rue, and who warned President Snow (Donald Sutherland), "If we burn, you burn with us."
When the first entry in the franchise entered theaters in 2012, the timing was perfect to cast Lawrence in such a complex role. "Winter's Bone" had recently come out and Lawrence stunned audiences with her haunting performance as Ree Dolly, a poverty-stricken teenager in the Ozarks with way too much on her shoulders. The movie was one of the year's most praised, and Lawerence's performance was singled out by a number of critics. 
"In Ms. Lawrence's watchful, precise, and quietly heroic performance, Ree is like a modern-day Antigone," wrote A.O. Scott in the New York Times, "making ethical demands that are at once entirely coherent and potentially fatal." For her work in the film, Lawrence famously received a nomination for Best Lead Actress at the 2011 Academy Awards. Though Natalie Portman eventually took home the gold for "Black Swan," the nomination left no doubt that Lawrence had arrived.
At the time, however, there were also several other rising actresses briefly considered for the role of the famous bow-wielding leader of Panem's resistance. And there was one in particular — a recent addition to the Marvel Cinematic Universe, no less — whose more recent career may have made her a particularly good choice.
Hailee Steinfeld almost played Katniss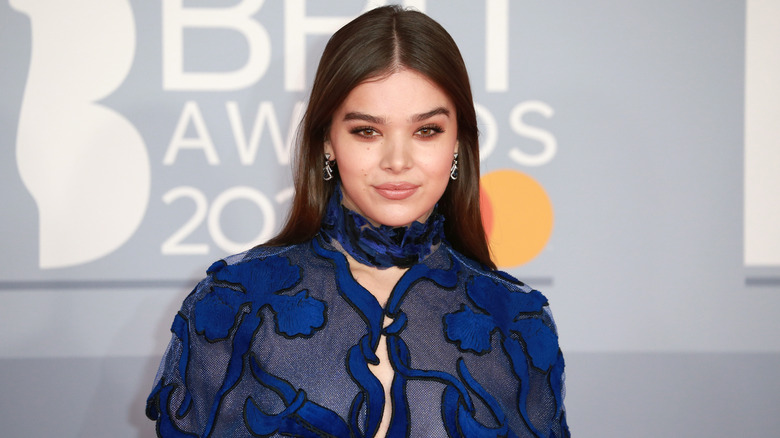 Cubankite/Shutterstock
Hailee Steinfeld had already been recognizable well before making her way into the MCU, appearing in 2013's "Ender's Game," multiple "Pitch Perfect" movies, and even gaining an Oscar nod at the age of 14 for her role in the Coen Brothers' 2010 remake of "True Grit." The actress and singer has since earned even more recognition as an action hero. In 2018, Steinfeld portrayed Charlie Watson in "Transformers: Bumblebee," only a week after voicing the role of Spider-Gwen in "Spider-Man: Into the Spider-Verse." Less than three years later, Steinfeld began appearing as Kate Bishop in the Disney+ series "Hawkeye."
It surely would have been appropriate enough, then, to see her wielding a bow-and-arrow in the role of Katniss Everdeen in "The Hunger Games." Granted, Steinfeld didn't actually receive any archery training until she was cast as Bishop years later, but if she could do it now, she probably could have done it then too. Long-time fans of the actress will remember that Steinfeld was one of many actresses in the running for the role of Katniss. This list of Lawrence's early competitors also included such notables as Saoirse Ronan, Shailene Woodley, Chloë Grace Moretz, Emma Roberts, and Abigail Breslin (via Entertainment Weekly). 
Steinfeld was such a contender that she even met with director Gary Ross early on in the vetting process (via MTV News). That Ross ultimately opted for Lawrence hasn't left Steinfeld bitter, though. "There are so many parts that I wanted or didn't get," she said, speaking with The Independent in 2019. "But I think, weirdly, it's the same feeling of having missed every high school dance and prom, and yet I somehow found my way to the Met Gala. I feel like I've made up for it."