Hailee Steinfeld Reveals The Result Of Her Archery Training For Hawkeye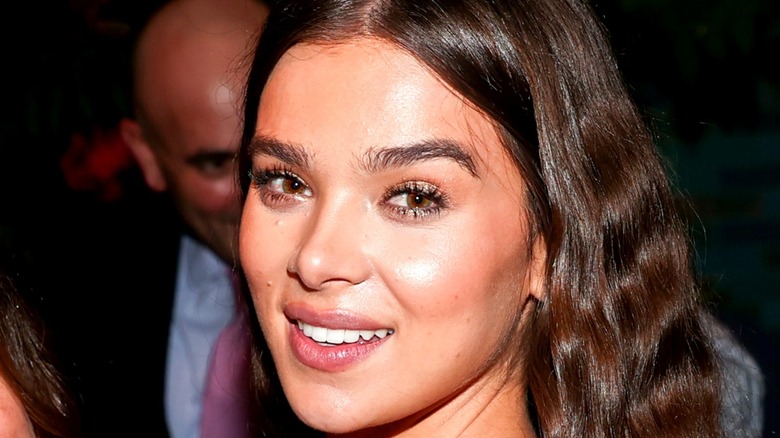 Matt Winkelmeyer/Getty Images
Performer Hailee Steinfeld had a daunting entry into stardom as a child, as her first feature film role (via IMDb) was in the Coen Brothers' 2010 Western "True Grit," in which she starred alongside a cast that included Jeff Bridges, Matt Damon, and Josh Brolin. She performed admirably, however, netting an Oscar nomination for Best Supporting Actress for her effort.
Steinfeld went on to build an already impressive career from there, working alongside Sir Ben Kingsley, Viola Davis, and Harrison Ford in "Ender's Game," and Tommy Lee Jones and Hilary Swank in "The Homesman" before joining the "Pitch Perfect" trilogy with the franchise's second entry and making her mark in TV with the Apple TV+ series "Dickinson." Thus, fans were excited to learn that she was set to join the Marvel Cinematic Universe, or MCU, with the role of Kate Bishop on the Disney+ series "Hawkeye."
With the character being an archer, Steinfeld spoke about the archery training she underwent in preparation for the role. Here's what she had to say about the results of the training.
Steinfeld went from being overconfident to over-prepared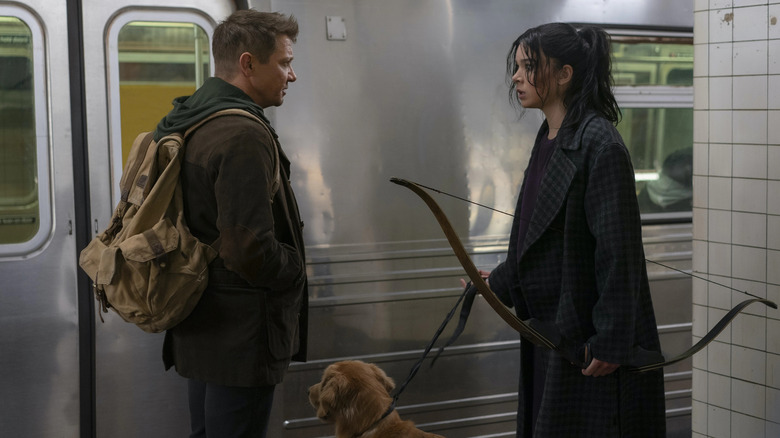 Disney+/Marvel Studios
In an interview with EW, Hailee Steinfeld said that she came into the first day of training with an abundance of misplaced confidence from having seen videos of archers and other performers. "I'd watched so many videos of actors and professional archers doing it, so by the time I got to the archery range for the very first time, I literally picked up the bow like I knew what the heck I was doing, loaded the arrow, and felt ready to go," she recalled. "My instructor looked at me and was just like, 'Okay. We got work to do.'"
Steinfeld, however, found herself over-prepared when she got to Atlanta, where the series was shooting, and her co-star Jeremy Renner, who reprises the role of Hawkeye/Clint Barton on the TV show, had to set her straight. "I wanted [the archery] to be second nature by the time I got out to Atlanta to shoot," Steinfeld said, "but the first time we met, Jeremy was like, 'Listen, you're going to get there and you're not even shooting a real arrow, it's all CGI.' But I was still grateful to have the mechanics down."
Steinfeld did end up with a new hobby from the whole process, as she found herself with an itch to keep shooting even after filming of the series had wrapped. "Ever since I got home from shooting, I've been trying to figure out where I could stack some hay bales and put up a new archery target," she said.
"Hawkeye" will premiere on Disney+ on November 24.