American Horror Story: Cult Mass Shooting Episode Will Be Edited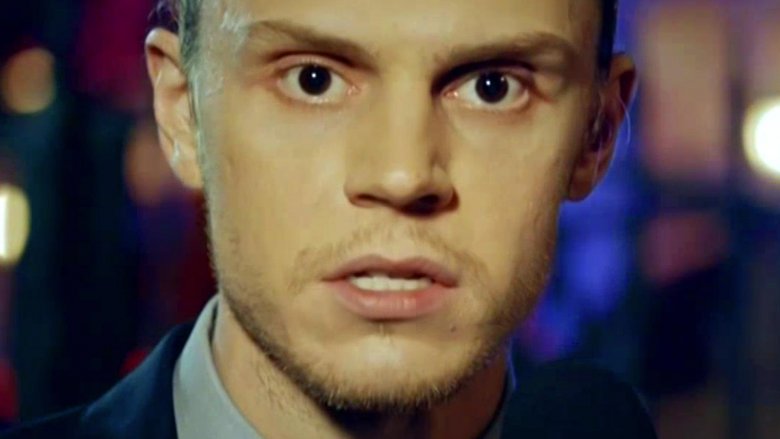 FX
Earlier this week, it came to light that the upcoming episode of American Horror Story: Cult would open on a mass shooting, a scene that would be difficult to watch in any circumstance, but especially so considering the recent tragedy that took place in Las Vegas. It was unclear at that time whether the scene would be cut from the episode, or whether the episode would air at all. Now, Ryan Murphy, creator of the hit horror anthology series American Horror Story, has confirmed that the episode will be edited. 
"Should you air it? Should you not? How do you be sensitive? I believe I have a right to air it, but I also believe in victims' rights, and I believe that now is not the week to have something explosive or incendiary in the culture," Murphy said during the New Yorker Festival on Saturday (via Deadline).
Murphy then indicated that the shooting sequence was devised and filmed before the Las Vegas mass shooting, which left 59 concertgoers dead and over 500 more injured. Following lengthy discussions with Fox executives and the creative team behind American Horror Story: Cult, the episode was re-cut to tone down the violence. The graphic portions of the shooting will reportedly take place off-screen. 
"It was meant to be an obvious anti-gun warning about society," Murphy said of the season's intent. 
While Murphy does aim to be sensitive, he revealed that as a viewer, he isn't put off by much. "I grew up as an artist in the '80s with huge cultural discussions about Serrano and Piss Christ and should it be banned and should somebody be allowed to create certain kinds of work," he stated. When questioned about the claims that he is trying to provoke others with his content, Murphy insisted that he "never [does] anything to offend."
American Horror Story: Cult centers around Sarah Paulson and Evan Peters as Ally Mayfair-Richards and Kai Anderson, respectively, and will focus on the 2016 U.S. presidential election. Where Ally strongly opposes Donald Trump, Kai is an avid supporter of his, and even leads a pro-Trump organization. Peters will also play a handful of cult leaders beyond just Kai, including Charles Manson, Jim Jones, David Koresh, and Andy Warhol.  
However, Murphy previously clarified that Cult is "not about Trump [and] it's not about Clinton," but rather, it's about "somebody with the wherewithal to put their finger up to the wind and... rise up and form power, and use people's vulnerabilities about how they're feeling afraid... and they feel like the world is on fire." The election point is just a jumping-off point from there. 
Paulson and Peters are joined by Cheyenne Jackson as Dr. Rudy Vincent, Billie Lourd as Winter Anderson, Alison Pill as Ivy Mayfair-Richards, Adina Porter as Beverly Hope, Leslie Grossman as Meadow Wilton, Colton Haynes as Detective Jack Samuels, Cooper Dodson as Ozymandias "Oz" Mayfair-Richards, Chaz Bono as Gary Longstreet, Dermot Mulroney as Bob Thompson, James Morosini as R.J., and Lena Dunham as Valerie Solanas, the woman who attempted to assassinate Andy Warhol. 
American Horror Story: Cult airs Tuesdays at 10 p.m. ET on FX.