Lena Dunham's American Horror Story: Cult Character Revealed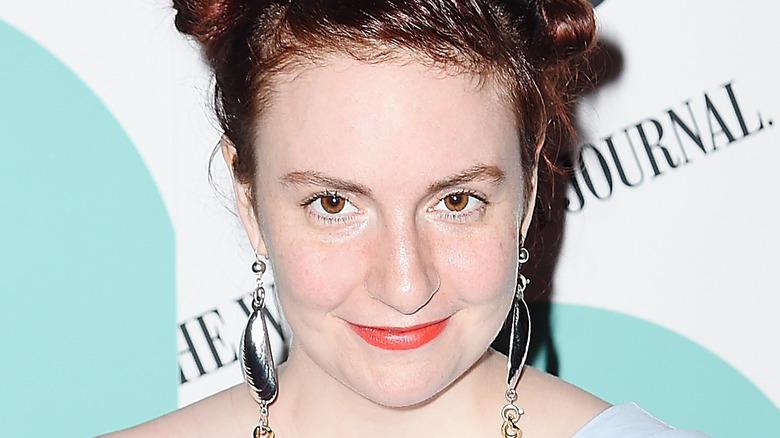 Getty Images
We finally know who Lena Dunham is going to be playing on American Horror Story: Cult. Creator Ryan Murphy made the reveal during a Q&A following a special screening of the first episode (via Entertainment Weekly) that the Girls star is set to play Valerie Solanas, a real-life woman known for attempting to kill Andy Warhol in the late 1960s.
Dunham's role fits well with the season's theme, which is set to follow a cult of personality surrounding Kai (Evan Peters) following the 2016 presidential election. Peters is also set to play a number of historical cult leaders throughout the season, including Warhol (as well as Charles Manson, Jim Jones, and David Koresh). It's his portrayal of Warhol that will bring Dunham by for her one episode guest arc. "Lena Dunham is playing Valerie Solanas, who attempted to shoot Andy Warhol, because she felt denied the cult of personality that was Warhol and the Factory at the time," explained Murphy. Murphy says the episode is about female rage, both past and present.
Murphy revealed quite a few other tidbits about the upcoming season in the interview, adding that the idea to kick off the series around election night came about before Donald Trump took the victory over Hillary Clinton. While this changed the opening of the season, Murphy says that the season was never supposed to be about politicians. "It's about somebody with the wherewithal to put their finger up to the wind and see that that's what happening and using that to rise up and form power," he said. "And use people's vulnerabilities about how they're feeling afraid... and they feel like the world is on fire."
Franchise vet Sarah Paulson gets top billing in the upcoming season as Ally Mayfair-Richards, a character who seems to be caught in a love triangle with her wife Ivy (Alison Pill) and Peters' Kai, with whom she has a "love story for the ages" with. Cheyenne Jackson and Billie Lourd fill out the regular cast. Other cast members for the upcoming season include Billy Eichner, Colton Haynes, Leslie Grossman, Frances Conroy, Mare Winningham, and Adina Porter. Franchise regular Emma Roberts is set to appear in a small role as an ambitious reporter, with Murphy saying she agreed to stop by "as a favor," taking time out of her movie career. (via TVLine) Kathy Bates, who has been with the series since 2013, will sit this one out due to her commitment to the Netflix comedy Disjointed.
AHS: Cult premieres on Sept. 5. For now, see some of the Easter eggs that tie the show's past seasons together.