Is Amir Arison Really Leaving The Blacklist?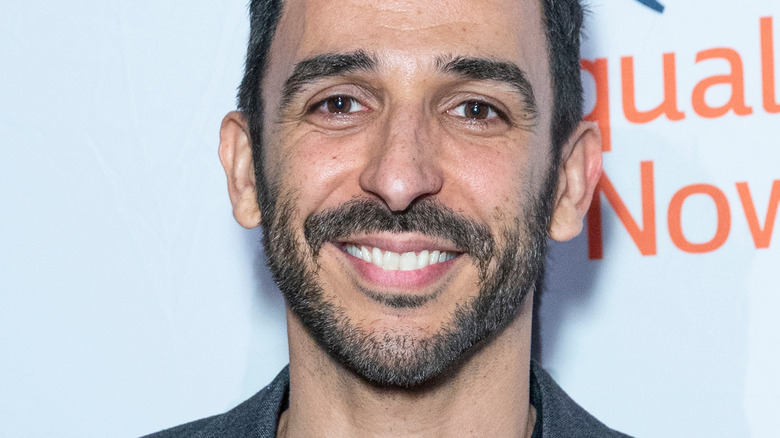 lev radin/Shutterstock
NBC's "The Blacklist" has held high praise from audiences and critics alike since airing its first episodes back in 2013 (via Rotten Tomatoes). The show began, of course, by following the former government agent Raymond "Red" Reddington (James Spader) as he ultimately agrees to work with the FBI after being on the run and on their most wanted list for years. Red has a "blacklist" of criminals that he can offer them in exchange for specifically working with FBI profiler Elizabeth Keen (Megan Boone). Throughout the seasons, fans have witnessed their share of tragic deaths and shocking reveals, especially that Raymond Reddington is Elizabeth's father, although not the one that we know.
As fans come to the end of Season 9 of "The Blacklist" and with the renewed Season 10 in sight (via Variety), many are likely hoping that they'll see the stories of some of their favorite characters continue, aside from just that of Red. Some of the main cast members, such as Special Agent Aram Mojtabai (Amir Arison), have gone through quite the journey on the show since encountering Red. Aram has been there for Elizabeth on multiple occasions and even proved his innocence to Red after he is accused of being a mole during Season 1. Aram's expertise has helped the team on countless occasions over the seasons, proving why Harold Cooper (Harry Lennix) recruited him in the first place.
However, there have been rumors circulating after the Season 9 finale that some of the cast of "The Blacklist" will not be returning for Season 10, including Arison himself.
Amir Arison really is leaving The Blacklist for opportunities on Broadway
It appears that Amir Arison really is leaving his character of Aram Mojtabai on "The Blacklist," at least for the time being (via Deadline). According to a detailed post from Arison on Twitter, he professed his gratitude and love for being on "The Blacklist" for so long, noting that it has been a show that has all that he wants to see in a TV show, including its well-written characters. He added that James Spader and creator Jon Bokenkamp have opened the door to plentiful opportunities for where they can take the series. Arison went on to say that he accepted a role on Broadway in "The Kite Runner," which is why he would be stepping away from "The Blacklist." However, Arison said that he and showrunner John Eisendrath have certainly left the door open for Aram to have a possible return in the future and that he remains alive in the series.
Although this may be disappointing for fans to know that they will definitely not see Aram during Season 10 of "The Blacklist," they should remain hopeful that he may show up again with the door open for Arison to return to the role. The Season 9 finale did set up Arison's exit perfectly, as his character noted that he would be taking some time off and possibly go watch a Broadway show. It might've been a little on the nose, but fans should remain vigilant for a possible return in future seasons.