Is James Spader Really Leaving The Blacklist?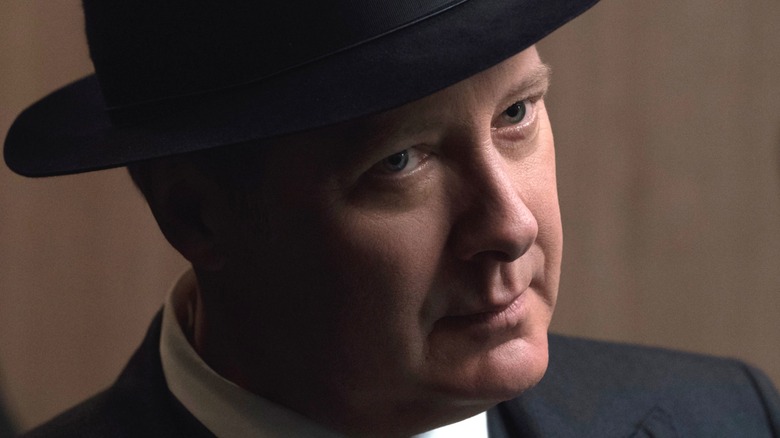 NBC
Contains spoilers for The Blacklist Season 8, Episode 22 — "Konets"
In the mid-1980s, James Spader wasn't exactly a movie star, but he was rather well-known for prominent roles in various influential independent or otherwise artistically ambitious films. More recently, however, Spader has transitioned away from film work into a career largely dominated by roles in TV series.
Chief among Spader's TV work is his starring role in "The Blacklist." So far, Spader has portrayed FBI criminal informant Raymond "Red" Reddington for a total of 174 episodes over the course of the eight seasons and counting of "The Blacklist" (via IMDb).That said, some major changes are coming to "The Blacklist" in the near future, in spite of its continuing run on NBC. Chiefly, Megan Boone, who has portrayed young FBI agent Liz Keen for almost the entirety of the series, will not be returning for its ninth season.
Many viewers of "The Blacklist" were aware of Boone's departure in advance of the end of Season 8, so it didn't come as a surprise when, in the season's finale episode, a plan for Liz to kill Red and take over his mantle as criminal leader backfired and resulted instead in Liz's death. However, the plan was predicated on the fact that Red revealed himself to be terminally ill just prior. Red's health, then, has left some fans wondering if the disease might actually be a mechanism through which James Spader might ultimately leave the series.
Season 9 of The Blacklist needs Red to return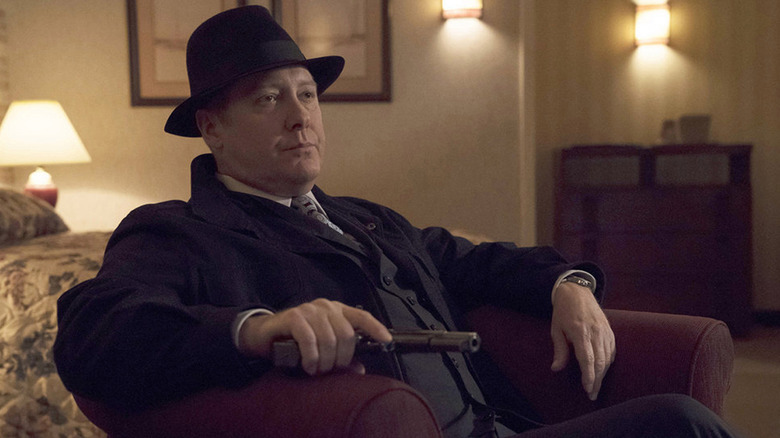 NBC
While it's entirely possible that Red's illness might eventually kill him and thus end Spader's tenure on "The Blacklist," there's no evidence to suggest that Spader is leaving prior to the start of Season 9.
As viewers of the "Blacklist" Season 8 finale are well-aware, Red lives to see another day upon the season's conclusion, in spite of a few credible threats that might have prevented him from doing so. Red's character arc, then, is incomplete, and the character's return is all but required for the story of "The Blacklist" to properly continue.
That said, the cast of "The Blacklist" Season 9 hasn't yet been announced in any official capacity. While that leaves room for Spader to announce his retirement, doing so would be a major blindside to the series' fan base. Especially given that Megan Boone left with plenty of advance notice, the same courtesy would assuredly likewise be extended to the departure of its leading man. Fans of "The Blacklist" can thus rest assured that, barring any unforeseen circumstances, James Spader will be back for Season 9.