The Blacklist Character Who Was Only Supposed To Appear In One Episode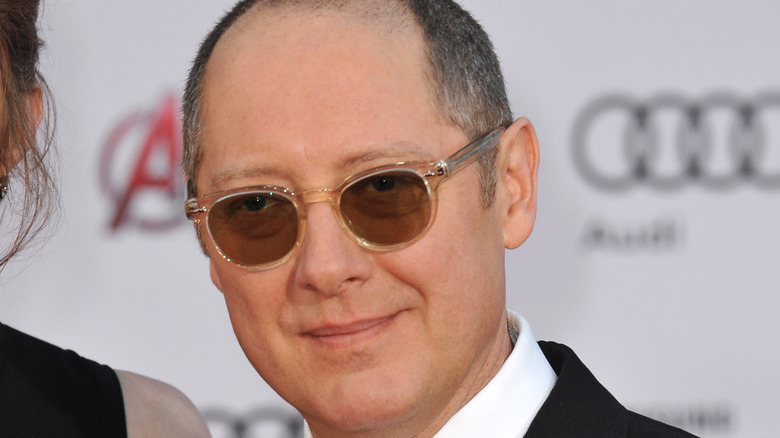 Featureflash Photo Agency/Shutterstock
"The Blacklist" is a different sort of crime-drama series that begins with a young criminal profiler, Elizabeth Keen (Megan Boone), who gets involved in a different kind of profiling when a wanted world-class criminal by the name of Raymond "Red" Reddington (James Spader) turns himself in. Reddington tells her he knows about her past and that she is in danger. He's willing to help her, and so Keen and her fellow agents set out and capture some of the most notorious criminals at the direction of Red and his mysterious insider knowledge.
We see cast changes and storyline adjustments in later seasons as main characters leave the show. This has opened the door for some newer cast members to join the hit series. However, some of the fan-favorite characters are still those who have been around since the beginning. The show's perfect casting isn't always done in advance, though. Some of the performances that viewers enjoy watching in each episode might not have been added to the series if it weren't for some last-minute decisions and write-ins. In fact, one of the show's leading roles was originally only supposed to be a part of one episode. Luckily the show's creators knew a good thing when they saw it and kept the cast member around for more.
Amir Arison's quick thinking led to Aram Mojtabai's longevity
Amir Arison has played special agent Aram Mojtabai in "The Blacklist" since Season 1 in 2013. He's not only become a fan favorite because of his the agent's quirky and nervous moments that add a bit of comedic flair to the show, but he's become a main character on the show for nine years.
His place in the series wasn't always certain. As he said in an interview with She Knows, his character was only meant to last one episode. Nevertheless, he kept his spot in a way that surprised even him, he explains. "I did a little improvisation by the computer, and they used it, which is pretty rare for a scripted network show. When I saw that they used it, I said, 'Oh, they're responding to me.' And then sure enough, after I saw that, I got called in for another episode ..."
Thanks to his creative thinking, the creators of "The Blacklist" were able to see that Arison was the right pick for the main cast of the series. His improvisation earned him nine whole seasons on the show before his recent departure in the Season 9 finale, which he discusses in Deadline. "It is not lost on me how lucky I am to have been able to work and evolve with a role for nine years." After almost a decade on the series, Arison is proof that sometimes taking a risk pays off in the best way possible.