The Blacklist Season 9 Release Date, Cast, And Plot - What We Know So Far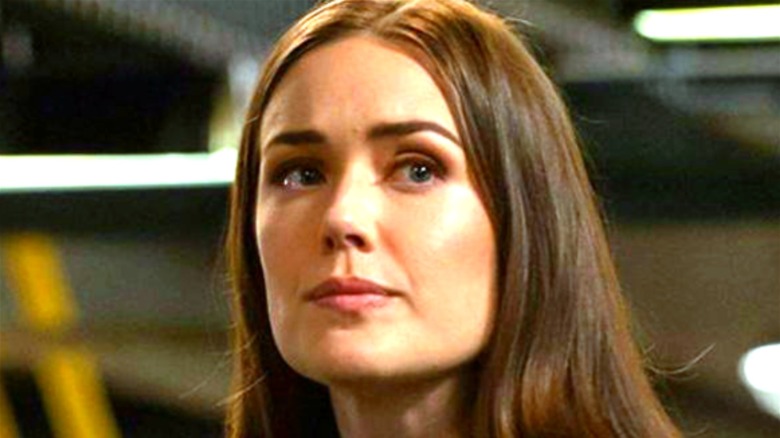 Will Hart/NBC
For almost a decade now, "The Blacklist" has done a remarkable job of stringing along the mystery of who criminal mastermind Raymond "Red" Reddington (James Spader) really is. And that story is going to be teased out for at least one more season, as NBC renewed the crime thriller series for Season 9 in January. It's one of the longest-running drama series currently on TV.
Season 8 is still ongoing. As of the most recent episode, Elizabeth Keen (Megan Boone) is still a wanted fugitive after leaving the FBI to try and bring down her former father figure, Reddington, who killed her mother to keep her from revealing his true identity. Keen is trying to find out who Reddington really is and what he wants from her, while Reddington is doing whatever he can to keep that information a secret. It's a cat-and-mouse game where Reddington is on the defensive and Liz is using every sneaky trick she learned from Red against him.
With seven episodes still to air in Season 8, there's still a lot of story left to tell, and there could be a twist that changes everything. But it's not too early to start asking some questions about Season 9, like when it will come out, and who will be in the cast? We'll do our best to answer those questions. Here's what we know about "The Blacklist" Season 9 so far.
When will The Blacklist Season 9 be released?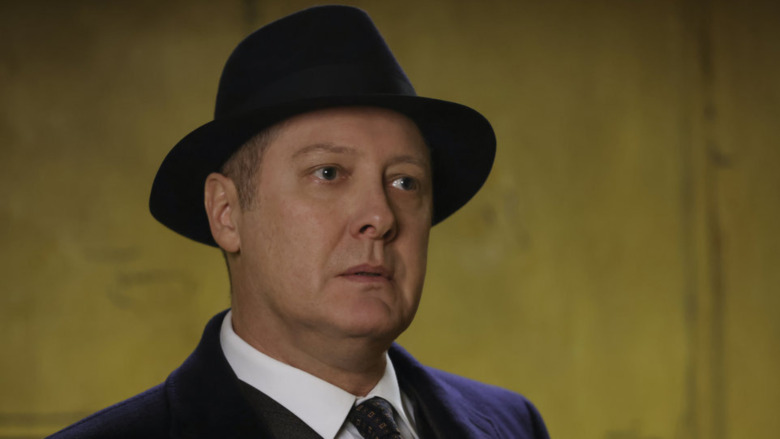 Will Hart/NBC
It's hard to predict exactly when the next season of "The Blacklist" will premiere. The pandemic is still making TV scheduling uncertain. Additionally, in the past few seasons "The Blacklist" has tended to premiere whenever NBC has a hole in the schedule that needs plugging. Season 6 premiered in January 2019, Season 7 in October 2019, and Season 8 in November 2020. So, Season 9 will probably premiere sometime in the fall, but it might end up debuting at midseason. We'll find out for sure when NBC releases its fall 2021-22 schedule during the network's Upfronts presentation to advertisers on May 17.
In recent seasons, "The Blacklist" has aired on Fridays, which will probably continue to be the case.
According to What's on Netflix, seasons of the "The Blacklist" typically arrive on Netflix in September, a few months after they end their broadcast run. Season 8 will probably arrive in September 2021, and Season 9 in September 2022.
Who's in the Season 9 cast?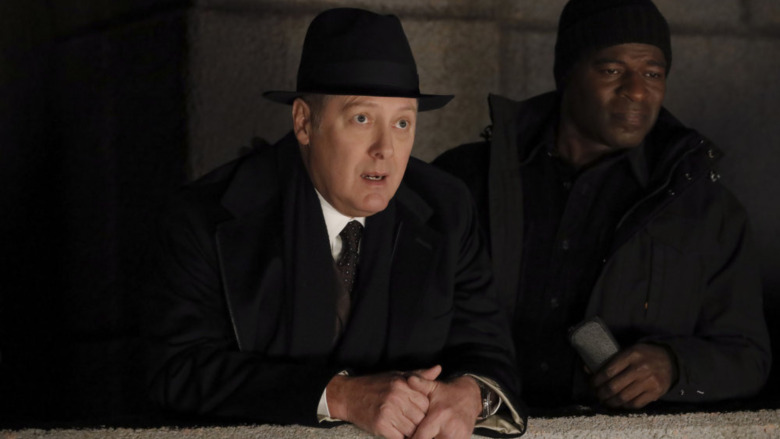 Will Hart/NBC
Without James Spader, there's no "The Blacklist," so he'll definitely be back. And since the story of the show is the cat-and-mouse of Red and Elizabeth Keen, Megan Boone will have to return as well.
The rest of the series regular cast is Diego Klattenhoff as upstanding FBI agent Donald Ressler, Amir Arison as awkward-but-charming FBI computer whiz Aram Mojtabai, Hisham Tawfiq as Red's right-hand man Dembe Zuma, Laura Sohn as Alina Park, the most junior member of the task force, and Harry Lennix as Harold Cooper, the director of the Blacklist program. They're all likely to return as well.
"The Blacklist" also has great guest stars, usually playing Blacklisters — most-wanted criminals that Reddington is helping the FBI capture for his own ends — or other criminal associates of Reddington's. New ones are always being introduced and ones from the past are always popping up, so Season 9 will presumably have the usual mix of new and returning guest stars.
What will happen in The Blacklist Season 9?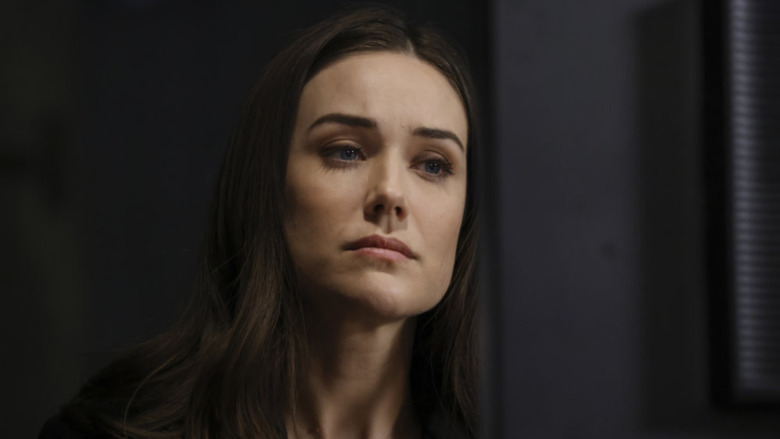 Will Hart/NBC
Since Season 8 of "The Blacklist" is currently ongoing, with seven episodes still to air, it's too early to make real predictions about what will happen in Season 9. With a show as twisty as "The Blacklist," goals and alliances could shift drastically in those seven episodes. Knowing "The Blacklist," a new MacGuffin or secret organization will be introduced at the end of Season 8 or the beginning of Season 9 that will become the driver of the plot, as Liz tries to get a hold of the thing or figure out who the shadowy criminals are, and how they'll lead her to the truth about Reddington. The only prediction we'll make is that Liz will rejoin the FBI.
The bigger question is whether Season 9 will be the show's last. We don't know the answer to that. The show's ratings have declined, as they have for all broadcast shows year over year for the past decade, but they've remained pretty strong comparatively. The show is averaging about 3.5 million viewers per episode in Season 8, according to ShowBuzzDaily. It also performs very well on Netflix, ranking ninth among all acquired streaming series in 2020, with almost 14.5 billion minutes of viewing time, according to Nielsen (via The Hollywood Reporter). So, the show will likely continue until James Spader and the show's producers decide it's time to wrap it up. That could be Season 9, or it could be later. We'll see what gets announced as we get closer to the start of Season 9.