Gore Verbinski In Talks To Direct Gambit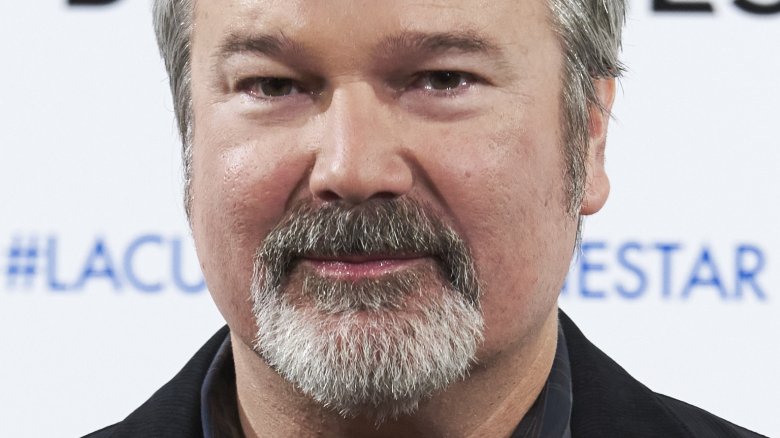 Getty Images
Gambit is getting close to locking down a new captain. 
As reported by Deadline, Gore Verbinski is in talks to direct the X-Men spinoff movie Gambit. The outlet indicates that Verbinski, the director behind the first three installments of the Pirates of the Caribbean film franchise and the recent movie A Cure for Wellness, is currently "making a deal" to take the helm for the Fox-based project. 
Gambit has been a hot commodity in the superhero cinema scape and a high priority at the studio, only becoming more so when Channing Tatum stepped up to the plate to star as Remy LeBeau, the smooth-talking mutant from New Orleans who can manipulate kinetic energy, turn objects into projectiles, and take down enemies with a staff and a deck of playing cards. The character of Remy, beloved in the Marvel comics world, first popped up on the big screen in a cameo role performed by Taylor Kitsch in 2009's X-Men Origins: Wolverine. 
The film formerly had American Made and Edge of Tomorrow director Doug Liman attached, though he departed last year to take on Justice League Dark, another movie he ended up walking away from due to scheduling conflicts. Rise of the Planet of the Apes helmer Rupert Wyatt was also on board at one point, but left in October of 2015. 
Tatum will produce Gambit alongside his producing partner Reid Carolin of their Free Association banner, with longtime X-Men movie creative Simon Kinberg also attached to produce. Both Kinberg and Lauren Shuler Donner will oversee the project. Carolin has reportedly been hard at work on the film's script, which Tatum previously revealed is getting a complete rewrite. And even more than that, the actor explained that the film as a whole is turning in a new creative direction to compete with other solo X-Men movies.
"I look for a personal connection to the movies I make and it may not be immediately obvious... in every story, I have a personal connection... with Gambit, I just never found that personal way in. We lit a fuse on the first one and just blew it completely out of the water. I think we got lucky. We got hit with some setbacks and it was all for a good reason," said Tatum. "We were trying to do something completely different. We were trying to do something that this genre of movie hasn't seen before. We kept running into the same problems, and then Deadpool and Logan came through and kicked the doors down," Tatum said. "Now we're really getting to do some of the things we've always wanted to do with the script. We've just sort of started over."
Despite the setbacks, Tatum is as dedicated to the role of Gambit as ever before. Kinberg told LRM earlier this year that Tatum is "in the best possible way as committed and as rigorous about getting the character right as Ryan [Reynolds] was with Deadpool and as Hugh [Jackman] was with Logan." He also indicated that the film would likely be ready to shoot in 2018. 
Gambit comes as 20th Century Fox continues to expand the silver-screen presence of its X-Men properties. Next year, the studio will role out New Mutants on April 13, Deadpool 2 on June 1, and X-Men: Dark Phoenix on November 2. Unfortunately, Gambit doesn't yet have a release date, but at least it has a director potentially on board.