Gambit Movie Is Starting Over, Says Channing Tatum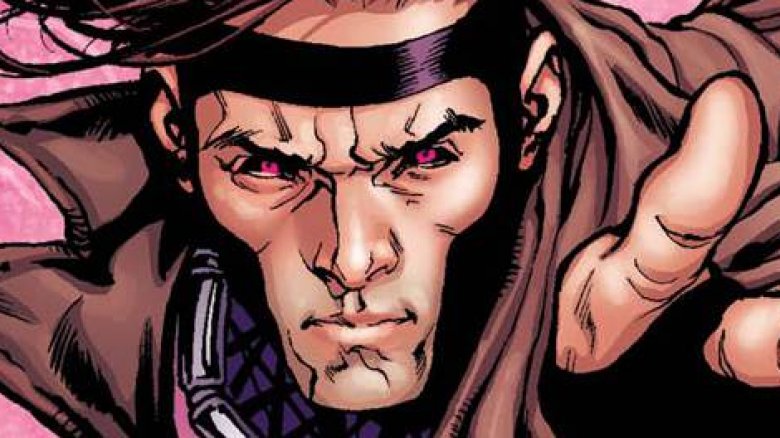 Marvel Comics
It's back to the drawing board for the Gambit movie. 
Channing Tatum has been attached to star in a standalone Marvel flick about the iconic X-Men character for many years, but unfortunately, the project has encountered numerous hiccups on its journey toward production. Now, Tatum has opened up to HeyUGuys to explain that the Gambit movie is starting over from scratch. 
Tatum explained that not only is the script getting a complete rewrite, but the film as a whole is also being shifted into a new creative direction. Here's what the actor had to say: "I look for a personal connection to the movies I make and it may not be immediately obvious... in every story, I have a personal connection... with Gambit, I just never found that personal way in. We lit a fuse on the first one and just blew it completely out of the water. I think we got lucky. We got hit with some setbacks and it was all for a good reason.
He continued, mentioning that the creatives involved with the Gambit movie were attempting to break new ground. However, this effort that was shattered and out-shined by the massive commercial and critical hits of other solo X-Men movies. "We were trying to do something completely different. We were trying to do something that this genre of movie hasn't seen before. We kept running into the same problems, and then Deadpool and Logan came through and kicked the doors down," Tatum said. "Now we're really getting to do some of the things we've always wanted to do with the script. We've just sort of started over."
Marvel producer Simon Kinberg previously indicated that it's unlikely the Gambit movie will begin shooting until at least 2018, but it's for a sound reason. Tatum is extremely dedicated to the character, and wants to ensure that the timing is just right so he can fully focus on the role. 
"Channing is, in the best possible way, as committed and as rigorous about getting the character right as Ryan [Reynolds] was with Deadpool and as Hugh [Jackman] was with Logan," Kinberg told LRM earlier this year. "So it's been about finding a filmmaker and someone who can capture that voice and hand it off to Channing. But he's been a really critical part of the process, and we're hoping that the movie, probably given his schedule, will be ready to go this year and probably shoot next year."
Though it's disappointing to hear that the film is heading back to square one, Tatum's comments seem to show that once the film finally gets made, the wait will have been worth it. 
In the meantime, check out the dark side of the X-Men you never knew about.