Writer Sana Amanat Dishes On The Conversation She Had With Brie Larson About Ms. Marvel - Exclusive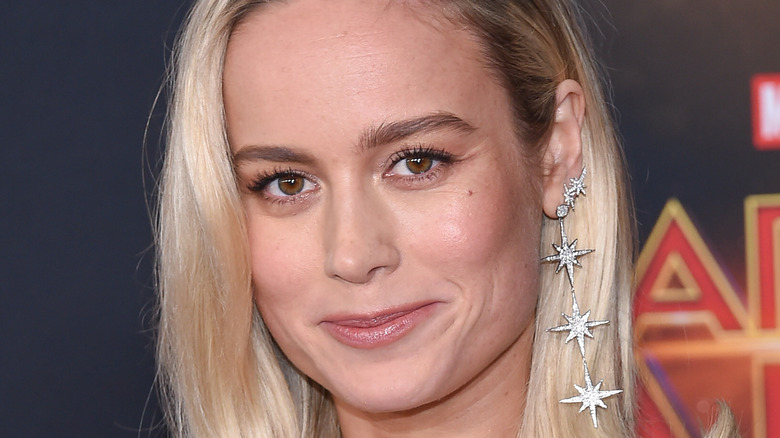 DFree/Shutterstock
Critics are touting "Ms. Marvel" as the best MCU Disney+ show to date, and it's not difficult to see why. The modern show with a slight '90s vibe is the teen MCU show fans have waited for. Though Captain Marvel's passion and presence are palpable throughout the series, Kamala Khan (Iman Vellani) stands tall on her own, and the MCU's first Muslim superhero is a trailblazer in her own right. In reality, her arc has already come full circle as a critical pop culture figure for teenagers to look up to — much like Kamala herself looks up to Carol. Though Vellani is clearly Kamala Khan's biggest fan, what does Brie Larson think of her onscreen protégé? 
Looper spoke to "Ms. Marvel" comic writer and series producer Sana Amanat during an exclusive interview where she recalled the conversation she had with Brie Larson during an interview in 2019. Amanat also discussed the aspects of Captain Marvel the creators wanted to include in the series while preventing the show from becoming a carbon copy or glamorizing the OG hero too much.
A love letter to Captain Marvel (and Brie Larson)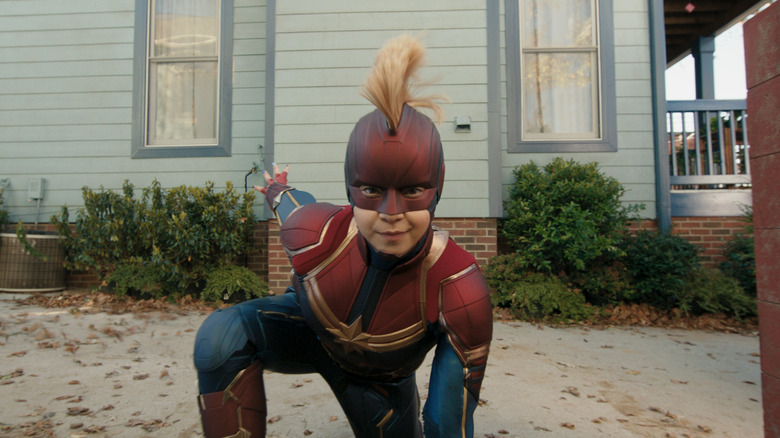 Disney+/Marvel Studios
Long before "Ms. Marvel" had its leading lady, Sana Amanat had the chance to speak to Brie Larson during an interview. Amanat recalled the conversation, saying, "I did get to talk to Brie Larson. I talked to her a couple years ago, for ... actually, we did a fun InStyle magazine interview about it, and I think she was most excited. This is before any of it came out, before 'Ms. Marvel' came out, before Iman [Vellani] was cast."
People often wonder how Captain Marvel impacts Ms. Marvel, but the same can be said for the reverse. As much as Carol inspires Kamala, the younger hero can inspire Captain Marvel as well — which is a concept Larson was drawn to, according to Amanat. "[Brie Larson] was most excited about the fact that Kamala was someone that existed in the world for Carol and what kind of interesting dynamic that was going to create for Carol and her own story," Amanat said. "Because in the MCU, she's still struggling very much with what happened to her and her relationship with her past and with the friends that she lost and trying to put the pieces back together. In a lot of ways, that's also this identity story."
Avoiding 'white worship'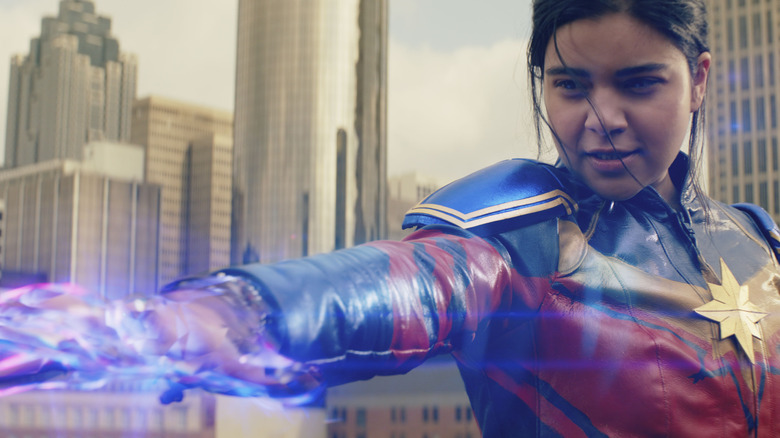 Disney+/Marvel Studios
For the "Ms. Marvel" creators, it is imperative that Kamala remains her own person with her own background, culture, and motivations without making everything about her love for Captain Marvel — which is an all-too-common issue in Hollywood. 
"Seeing Carol as an important part of Kamala's life is very, very important to the show," Sana Amanat explained. "We wanted to make sure that it was less about white worship, if you will, and more about this understanding that there are people in the world out there who are doing great and big things, and what happens when you measure yourself against them and they don't look like you — and what that says about your sense of self."
On that note, the Captain Marvel homage was more about the hope and inspiration she offers than the hero herself. "That was incredibly important to us. It was less about Carol herself and more about what Carol represents. That's why it was really fun when they finally met in the comics," Amanat added.
New episodes of "Ms. Marvel" stream Wednesdays on Disney+.