How Brie Larson Really Feels About Being On Marvel Studios Sets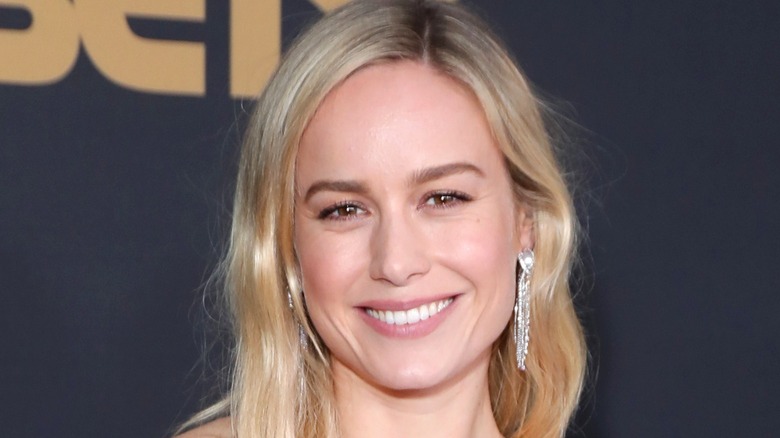 Leon Bennett/Getty Images for BET
At the moment, the Marvel Cinematic Universe is only getting stranger. Heck, it's so strange that we now have two Doctor Stranges (neither of whom we can get enough of). Thankfully, though, there's still one character that might help keep things grounded ... and ironically, it's the hero that rarely sets foot on said ground. 
Following her incredible debut as Captain Marvel aka Carol Danvers in 2019, Brie Larson is set to return next year in "The Marvels," for an all-new adventure. Directed by "Candyman" director Nia DaCosta, the film will see Carol back in action, alongside Monica Rambeau (Teyonah Parris) who just picked up her own superpowers in "WandaVision," and newcomer Kamala Khan (Iman Vellani) as hero-in-training, Ms. Marvel.
While it's not her first superhero rodeo, having already played the character twice (she was last seen taking a headbutt from Thanos in "Avengers: Endgame" like it was a NERF pellet), the excitement levels haven't waned for Larson. Still rocking the enthusiasm she had when she first donned the red, blue, and gold get-up in her debut, she revealed back in August to SirusXM (via Cheat Sheet) that working on a Marvel isn't just a happy place to work, but comparable to the happiest place on Earth.
Captain Marvel loves reporting for duty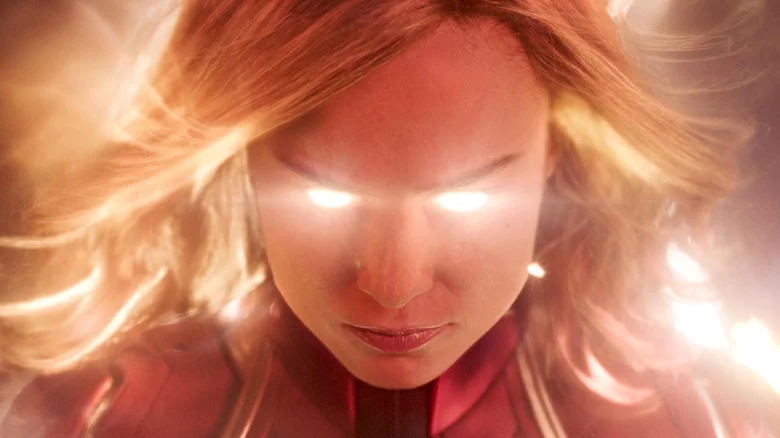 Marvel/Disney
Referring to her time filming "The Marvels" in England earlier this year, Larson called the experience "pretty surreal" with Marvel films being "unlike anything else. It's a really unique experience." In terms of just how unique, she managed to break it down in a way we mere mortals could comprehend. "I'm a huge fan of Disneyland, and so to me, it feels like I get to go to my own private Disneyland every day," she said.
It seems understandable given the sort of stories being told. While there may not be a talking mouse present (that we know of, so far), the element of magic and the massive scale align with the world's most iconic theme park — and Larson has a VIP pass. "They're building all these insane worlds that no one else knows about, no one else gets to see," Larson revealed. "For now, it's just mine. I'm in sets that are bigger than you could imagine right now. And it's really special, and it's super fun and bizarre."
We can see just how much fun is in store when "The Marvels" lands in theaters on February 17, 2023.