What Calmed Austin Butler's Nerves About The Elvis Premiere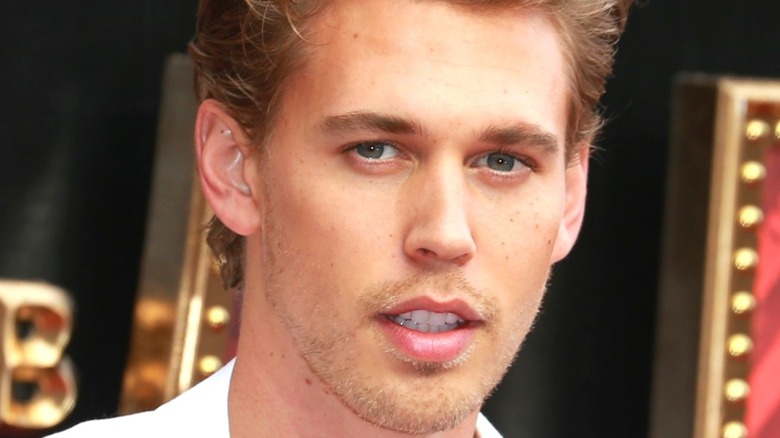 Cubankite/Shutterstock
Baz Luhrmann's "Elvis" biopic is set to hit theaters later this month, and while it may seem like an exciting time for Elvis Presley's family and everyone involved, there's one person close to the film who has been understandably nervous in the weeks leading up to its premiere — Austin Butler. 
According to the 30-year-old actor, he poured his heart and soul into his portrayal of The King, even going so far as to study Presley's voice and movement changes over the years, up to the most minute detail. "I just absorbed everything that I possibly could," Butler told reporters at the 2022 Cannes Film Festival (via People). "I just went down the rabbit hole of obsession. And I broke down his life into periods of time where I could hear the differences in how his voice changed over the years and how his movement changed over the years." 
When it finally came time for Butler to actually shoot "Elvis," he made a firm decision on how to play the rock-and-roll icon, focusing on capturing the performer's essence, instead of his exact physical appearance. "At a certain point that becomes like going to the wax museum, and what is really important is that his soul comes out," Butler said. Knowing how much he put into the performance, the "Once Upon a Time in... Hollywood" star grew understandably nervous and anxious leading up to the early screenings and premiere of the Luhrmann biopic, especially since Presley's family would be getting their own personal showings before the movie's June 24 debut. However, something awesome ended up happening that ultimately put Butler's worries to rest. 
Butler found out that Priscilla and Lisa Marie Presley both loved the movie and his performance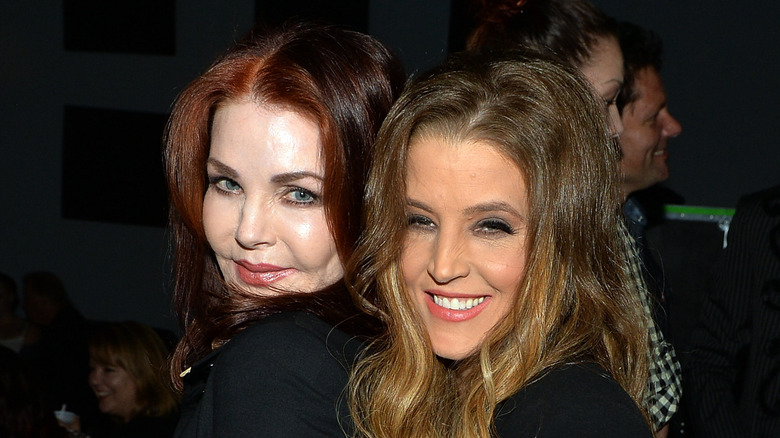 Rick Diamond/Getty Images
According to Austin Butler, two of the most important critics for "Elvis" were The King's ex-wife Priscilla Presley and their daughter, Lisa Marie. Once he heard that the pair had both watched the movie and fallen in love with it — and his performance — the actor's nervousness over the premiere was completely washed away. 
"We worked so hard on this film, and it's been a part of my life for three years," Butler told WREG-TV before an early June 12 screening of "Elvis" in Memphis, Tennessee, where Presley's legendary Graceland Mansion resides. "I was really nervous for people to see it at first and now that Lisa Marie and Priscilla feel the way that they do, it's relieved a lot of that intense pressure that I felt."
Back in May, both Lisa Marie and Priscilla attended special screenings of "Elvis" and then took to social media to share how they felt about the film. "It is a true story told brilliantly and creatively that only Baz, in his unique artistic way, could have delivered," Priscilla said on Facebook. "Austin Butler, who played Elvis, is outstanding," she added. Lisa Marie offered up her review on Twitter, saying: "Let me tell you that it is nothing short of spectacular. Absolutely exquisite. Austin Butler channeled and embodied my father's heart & soul beautifully." No matter what critics or audiences think about "Elvis," it seems that Butler has already gotten all the approval he needed most.