What Lisa Marie Presley Really Thought About Baz Luhrmann's Elvis Biopic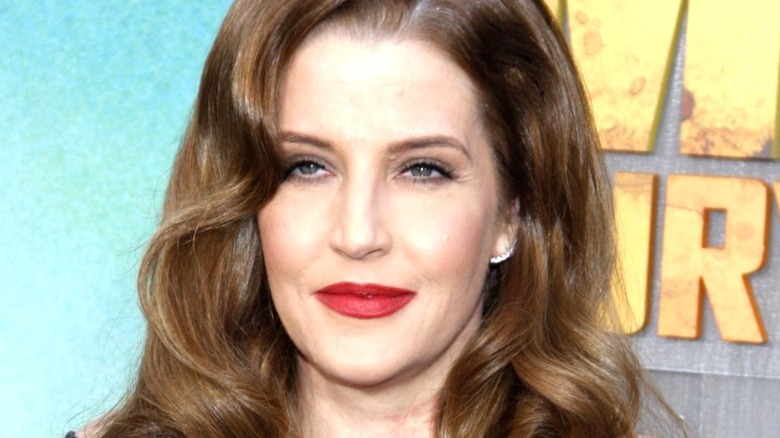 Tinseltown/Shutterstock
Director Baz Luhrmann's "Elvis" biopic starring Austin Butler and Tom Hanks reached the silver screen on June 24, 2022, but before the general public got to check it out, people within the Presley estate got in a few sneak screenings early. For instance, in early May, Priscilla Presley — Elvis' wife from 1967 to 1973 — shared her first reactions to the film following an advance screening by Luhrmann himself. Longtime family associate Jerry Schilling was also in attendance to check out the long-awaited feature.
"This story is about Elvis and Colonel Parker's relationship," Priscilla explained on Facebook afterward. "It is a true story told brilliantly and creatively that only Baz, in his unique artistic way, could have delivered. Austin Butler, who played Elvis is outstanding. Halfway through the film Jerry and I looked at each other and said WOW!!!" Endorsements don't get much more glowing than that, especially from someone so close to the film's subject.
Shortly after Priscilla shared her thoughts, Elvis fans got another Presley opinion — this time from The King of Rock and Roll's daughter, Lisa Marie, who tragically passed away on January 12, 2023, at the age of 54. She also chose to share her personal review on social media, and thankfully for all involved, it seemed like she was just as impressed by the film as her mother.
After two screenings, Lisa Marie called the movie 'absolutely exquisite' and 'spectacular'
Priscilla Presley wasn't alone when it came to her family's appreciation for Baz Luhrmann's "Elvis" movie. Taking to her Twitter account on May 14, Lisa Marie Presley revealed that she, too, was blown away by the biopic. "Let me tell you that it is nothing short of spectacular," she tweeted. "Absolutely exquisite. Austin Butler channeled and embodied my father's heart & soul beautifully."
That's remarkable praise for Butler's acting, considering Presley's real-life connection. Speaking to Vogue last month, Butler recalled how he spent years teaching himself piano and guitar when he was younger, to the point where his fingers would bleed. But it wasn't just his musical talent that got him the part. Butler has a heartbreaking real-life connection with Elvis — the deaths of their mothers — which helped him channel an emotionally-charged and convincing acting performance, as well. "Elvis's mom had passed away when he was 23, the same as me," Butler said. He told Vogue about a nightmare he had before auditioning for Luhrmann, which greatly affected his approach to playing The King. "My mother was alive again, but dying," Butler said. "And it felt so fresh and painful...I thought [Elvis] probably had nights where he woke up from nightmares like this. So what can I do with that?" 
According to Luhrmann, what resulted was a performance unlike he had seen from the other actors who tried out. As Luhrmann told Vogue. "From the moment I met Austin, he was carrying something of Elvis with him."
Lisa Marie heaped praise on Austin Butler at the 2023 Golden Globes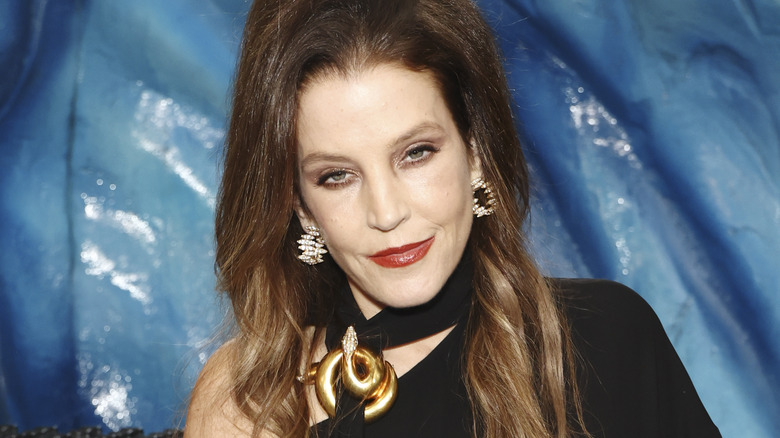 Joe Scarnici/Getty Images
After dazzling moviegoers at the cinema, "Elvis" would garner enough attention to get some love at the 2023 Golden Globe Awards. The musical biopic was up for three awards – Best Director – Motion Picture, Best Motion Picture – Drama, and Best Actor – Motion Picture Drama — but it only managed to walk away with a single one. Austin Butler won the Golden Globe for Best Actor – Motion Picture Drama thanks to his portrayal of Elvis Presley, but that's not all. He also received plenty more praise from Lisa Marie Presley prior to his victory.
Ahead of the ceremony, Lisa Marie spoke with Access Hollywood about "Elvis" and the importance of the film to her and her family. While she made it clear how much it means to her, she also reiterated how well Butler brought her father to life at the movies. "He got all of it...I don't know how to describe him, but all of his mannerisms, he absolutely nailed it," she shared, predicting that we'll see big things out of Butler in the coming years. She said of Butler: "Just as good off-screen as he is on. Amazing, such a sweetheart, like an authentic, true sweetheart."
Sadly, this would be one of Lisa Marie Presley's final interviews, seeing as she was hospitalized and passed away a few days later. At least before her death, she got to see Austin Butler, Baz Luhrmann, and everyone who helped make "Elvis" a reality honored for their hard work and dedication to her father's biopic — a film she happily put her stamp of approval on.