What Is That Banger Of A Song At The End Of Ms. Marvel Episode 1?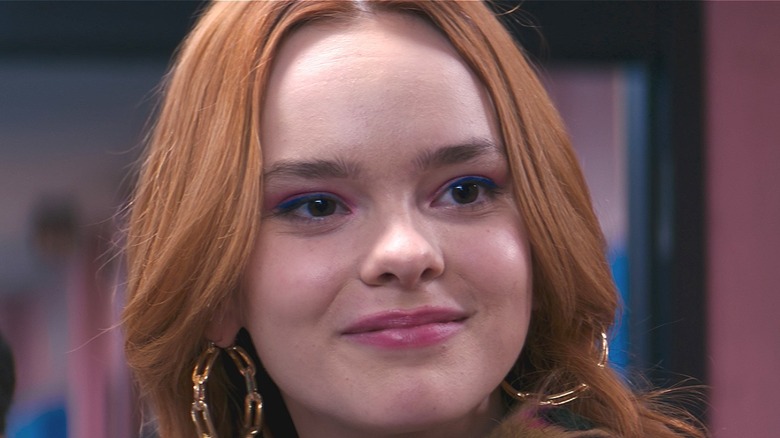 Marvel Studios/Disney+
Marvel Studios' next series following the end of "Moon Knight" is finally here with the first episode of "Ms. Marvel" now available to watch on Disney+. The show follows Kamala Khan (Iman Vellani), a Muslim American teenager in New Jersey who is a massive fan of The Avengers, specifically Captain Marvel (Brie Larson). For most of the first episode, we see Kamala dealing with the struggles of being a teenager. She has to take her driver's test and fails, which means her easy route to getting to the first-ever "AvengerCon" with her friend Bruno (Matt Lintz) fails. However, the two friends still manage to go to the superhero convention, with Kamala sporting the bangle that she found from her grandmother that ends up allowing her to shoot cosmic beams from her hands.
So far, "Ms. Marvel" appears to be a very vibrant series with teenage energy bursting from its seams. Throughout the whole first episode, fans were able to see Kamala's drawings come to life to assist the story in multiple sequences. Even the cinematography of the series includes quick transitions and imagery that reflects how Kamala views things in her own mind. It's all about the theme of Kamala's daydreams, right down to the music.
In fact, instead of getting the original opening Marvel Studios theme at the beginning before the episode starts, it was overlaid with The Weeknd's "Blinding Lights." It looks like "Ms. Marvel" may continue to have fitting music, including that banger at the end of the episode.
The song at the end of Ms. Marvel's first episode is Rozi by Eva B.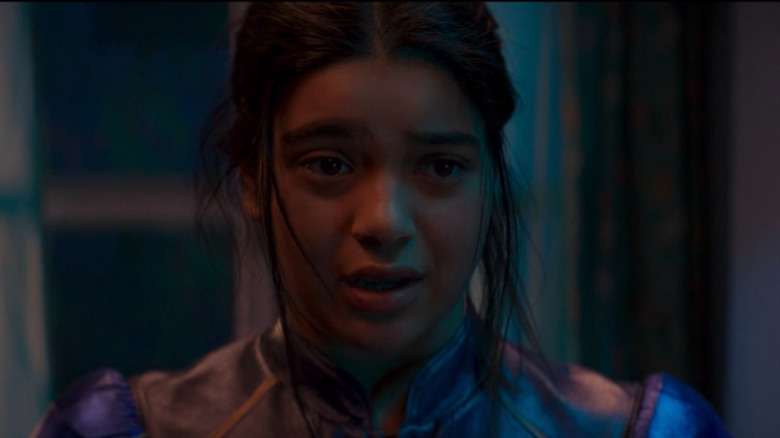 Marvel Studios/Disney+
During the final moments of "Ms. Marvel" Episode 1, Kamala has a conversation with her mother (Zenobia Shroff) about the kind of person she wants to be before she heads to bed with the knowledge of her newfound powers. As Kamala plays around with the cosmic energy at her fingertips, the credits roll with a track that likely made you nod your head a little. That song is "Rozi" by the Pakistani rapper Eva B. She is supposedly known as the first Pakistani female rapper, and she has over 100,000 monthly listeners on Spotify.
"Rozi" co-writer Gingger Shankar spoke with Consequence Music recently to discuss "Rozi," noting that the song is completely sung in Urdu, which she believed was an amazing thing for something like a Marvel Studios television series to include. According to Shankar, she and Eva B. worked on the song together during the height of the COVID-19 pandemic in 2020, and they are both proud of what the song came to be, as it is "an anthem for women's empowerment."
It will be interesting to see what other head-bobbing and lyrically impactful tracks will be included in "Ms. Marvel" over the next five episodes of the series.