Ms. Marvel Episode 1 Confirms Ant-Man's Hilarious Side-Hustle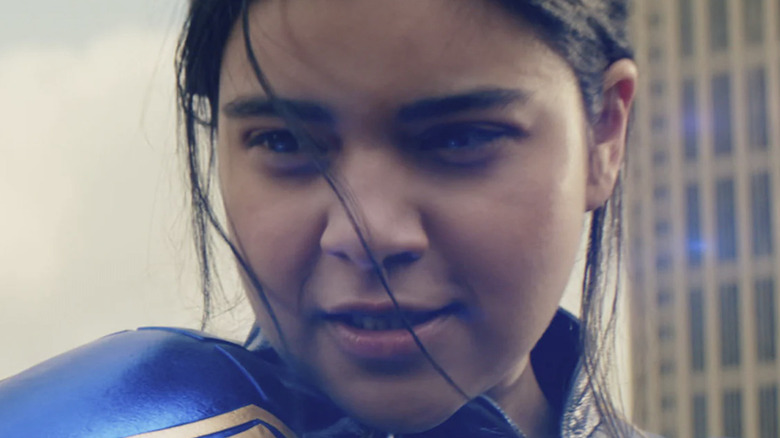 Marvel Studios/Disney+
Contains spoilers for "Ms. Marvel" Season 1, Episode 1
When fans got their first look at New Jersey-born Kamala Khan, aka Ms. Marvel (Iman Vellani), in action with music from the Weeknd to match, the big question on everyone's lips was, how did this hero in the making know anything about her idol, Captain Marvel (Brie Larson)? Besides appearing in the '90s, as shown in her solo adventure, and turning up to cause some trouble in "Avengers: Endgame," Carol Danvers has rarely been seen in the public eye, a task that proved even more difficult when 50% of all living people were blipped out of existence.
"Ms. Marvel" wastes no time explaining how Kamala has become obsessed with the former pilot turned planet saver. As it turns out, she has none other than Scott Lang, aka Ant-Man (Paul Rudd), to thank for it because of just what the shrinking superhero has been up to since he saved the universe from destruction.
Kamala learned about Captain Marvel thanks to Scott Lang's podcast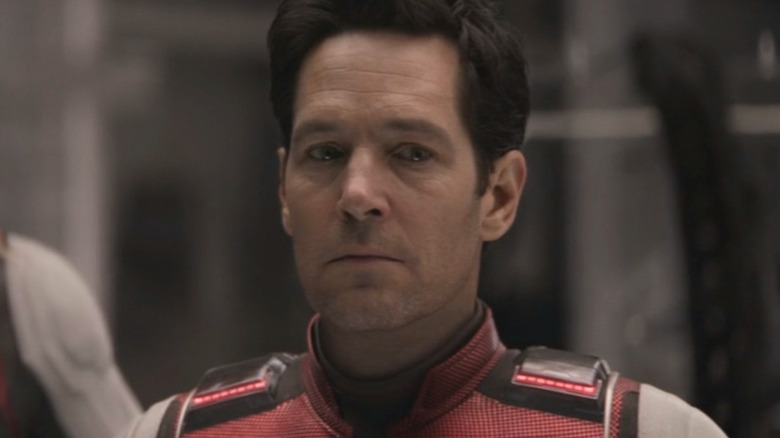 Marvel Studios/Disney
As revealed in the show's first episode, Kamala has been studying up on one of the few people who stood toe-to-toe with Thanos (Josh Brolin) and lived, as revealed by her impressive narration and reenactment. "Who was this glorious coiffed hero?" Kamala asks. Thankfully, the resources she used to get to the bottom of the matter are her "extensive research and diligent studying of Scott Lang's podcast interviews (who, by the way, seems like a pretty cool guy)." Yes, it turns out that, like so many others during lockdown, Scott Lang started a podcast, called "Big Me, Little Me."
While the immediate hope is that Marvel goes all out and sets up a faux series of the same name with Lang as host, interviewing all manner of heroes, it's another intelligent turn to explain a crucial plot point in a Disney+ show. The same method was applied in "Hawkeye," in which Clint Barton (Jeremy Renner) was revealed to be hard of hearing, although this was never highlighted in the films before. Instead, it was explained through a montage of explosions, which was enough to keep us on board.
The same tactic has been applied to Kamala and her hero, and it works perfectly. We'll have to wait to see whether she and Carol cross paths any time soon when "Ms. Marvel" returns next week on Disney+.