The Actors That American Horror Story Fans Want To Come Back The Most For Season 11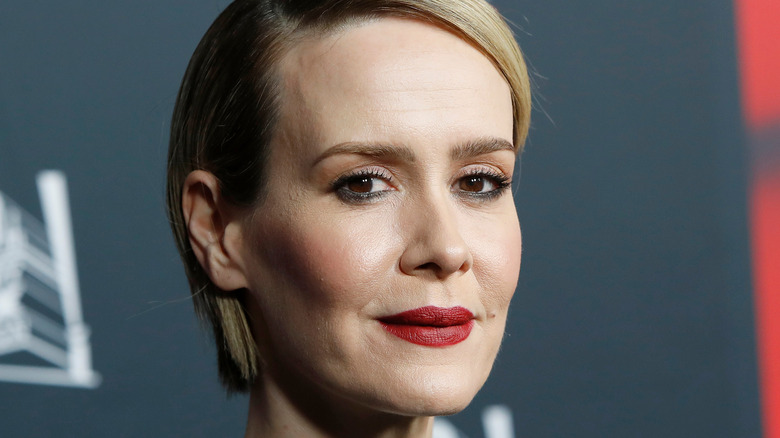 Kathy Hutchins/Shutterstock
As of the time of writing, official details regarding the 11th season of "American Horror Story" have been scant. While we do know, thanks to a report by TheWrap, that Season 11 will abandon Season 10's "Double Feature" experiment, at this point, there hasn't been any word regarding the release date, plot, or even what the theme for the next season of the iconic anthology series will be.
The same is true for the upcoming season's cast — there has been no word on who is coming back and who isn't. One of the distinctive features of "American Horror Story" has been its repertory casting format, with the same cast members playing different characters from season to season and, as the universe has grown more complex and interconnected, occasionally returning to reprise a role. Over the years, plenty of cast members have had to bow out for various reasons, with some skipping a few seasons before making a return, and others exiting the series entirely. Fans of the show have now had more than a decade to claim favorite cast members, meaning speculation about who may or may not return is bound to swirl in the lead-up to a new season.
Fans want to see legacy AHS stars return for Season 11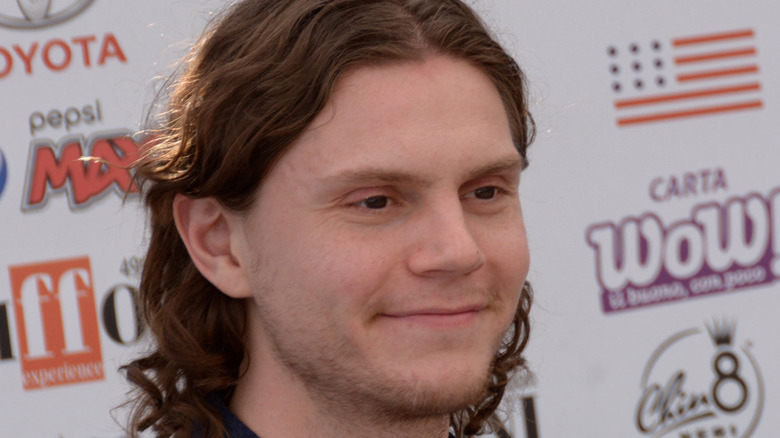 GIO_LE/Shutterstock
A post on the r/AmericanHorrorStory subreddit from u/vip_anonymous suggested that Evan Peters would be returning for "American Horror Story" Season 11. However, as u/gazzingafar pointed out, the only source saying this is an unverified and unofficial Twitter account. Peters famously sat out "American Horror Story: 1984," citing other projects and the toll that filming the famously grim series takes on his mental health. He did end up returning for the "Red Tide" portion of Season 10 as vampiric playwright Austin Sommers. Fans are keen for Peters to return, with u/ParsnipBusy writing, "Yessss please, he is the father of the series honestly."
If Peters is the father of "American Horror Story," then there's no doubt that Sarah Paulson is the mother. Like Peters, she has appeared in every season except for "1984." Speaking with Andy Cohen on the "Watch What Happens Live" aftershow (via E! News) while "Double Feature" was airing, she said, "It's the first time in about three years where I don't know. I think this is my last season of 'Horror Story,' probably." 
This would be a big disappointment to "AHS" fans. Redditor u/dcfmajr no doubt spoke for many when they wrote, "Sarah and [Peters] are indispensable." Other fans on the thread expressed similar sentiments about fellow series veterans like Frances Conroy, Angela Bassett, and Kathy Bates, who has stepped away from the series in recent seasons, reportedly due, in part, to health concerns. 
AHS fans also think Jessica Lange needs to return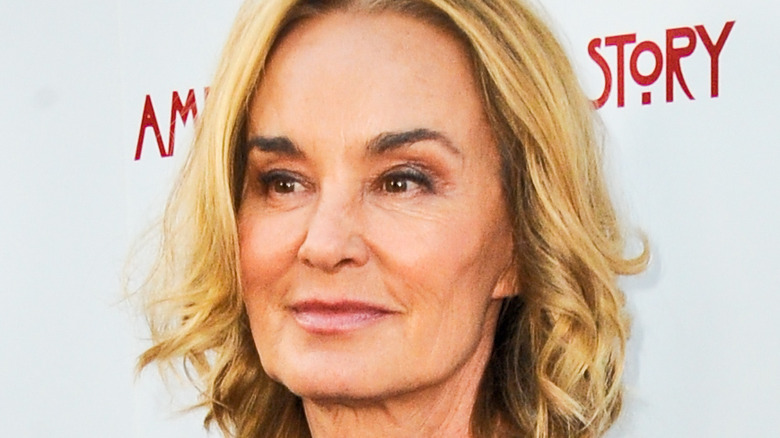 Albert L. Ortega/Getty Images
When talking about "American Horror Story" heavyweights, we would be remiss to not mention Jessica Lange. Plenty of the fans participating in fantasy casting on Reddit expressed a desire to see the former stalwart of the series return. "I really miss Jessica Lange," wrote u/rhj2020, while u/pokemyiris said, "we all do." 
It is still, several years after her departure, difficult to separate "American Horror Story" from Lange. Most of the plots of the early seasons revolved around the characters she portrayed, whether they be Briarcliff Manor's harsh and flawed overseer Sister Jude in "Asylum" or the singing side-show maestro Elsa Mars from "Freak Show." Her performances garnered critical praise, as well, with Lange winning a SAG Award, a Golden Globe, and two Emmys for her work on the show.
Some fans have fallen off "American Horror Story" in recent years, and though there's no one single reason for this, Lange's departure does seem to be a sticking point for some. "Since she's left AHS has never been the same," wrote u/GroovyChick07. Lange's appearance as Season 1's Constance Langdon in "Apocalypse" led to understandable speculation about her return, but speaking with TheWrap in 2019, she said she doesn't think she'll be making future appearances on "American Horror Story." Still, one can hope, and nothing seems to drum up fans' hope like a new season of "American Horror Story."