DC Fans Have A Radical Suggestion In Response To The CW's Gotham Knights Trailer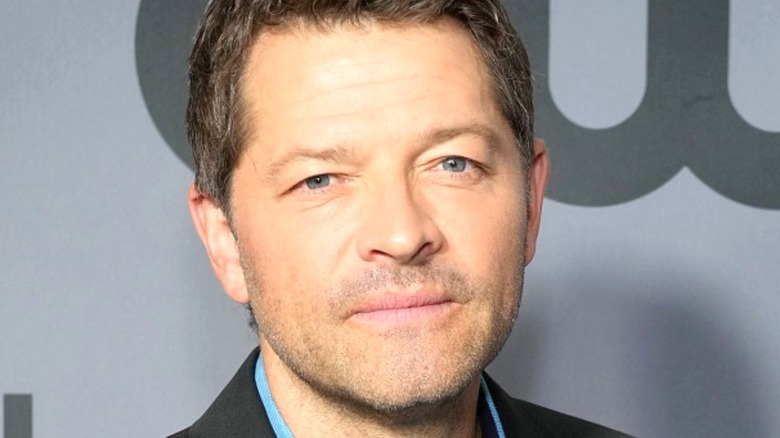 Kevin Mazur/Getty
If you've been following The CW's DC Comics-centric Arrowverse shows for a while, then you probably know that the franchise isn't what it once was. There was a period of time where these various superhero shows constituted one of the most ambitious shared universes on television, crossing over regularly with one another in annual events that only got bigger and (arguably) better as the franchise progressed. The apex of the Arrowverse saw it adapt one of the most notorious DC crossover events of all time: the multiverse-spanning "Crisis on Infinite Earths" saga.
Today, however, the Arrowverse looks a lot different. The original flagship series "Arrow" reached its conclusion in early 2020. Soon after, fellow pillars "Black Lightning" and "Supergirl" ended their runs. Additionally, an uncharacteristically brutal slew of CW cancelations has recently sounded the death knell for "DC's Legends of Tomorrow," "Batwoman," and "Naomi."
It's hard to say that the writing hasn't been on the wall. Vocal criticism has been consistently directed at the writing quality for shows like "The Flash" and "Batwoman," which some viewers lost faith in long ago. The recent addition of "Superman and Lois" impressed viewers and restored some faith in The CW's superhero efforts, but following the divisive response to the network's first trailer for "Gotham Knights," a series that will see Batman's teenage son investigate the Dark Knight's murder alongside the children of several notorious villains, many DC fans have united in calling for specific action regarding the IP.
Fans want The CW to lose its DC privileges
The first "Gotham Knights" trailer dashed a lot of the goodwill The CW had been rebuilding with DC fans. The initial backlash was so extreme that some called for The CW's ability to make DC content to be terminated.
"CW needs to lose the rights," Reddit user u/2ecStatic commented on the r/DCcomics subreddit in response to the trailer. "If they actually put time and money into shows that were meant for streaming outlets instead of spreading themselves thin, this would actually be good"
With the recent string of cancelations, it appears some fans are getting their wish. However, many believe the dire situation to be a temporary symptom of The CW's current tenuous state since WarnerMedia put it up for sale in early 2022. "We did not know 100 percent what was going to happen, so we encouraged all of those producers to treat their finales as if they could be series finales," CW head Mark Pedowitz said, as reported on by TVLine. "We wanted to do the right thing by the series and by the fans."
Provided that The CW's DC efforts do come to an end, however, many fans already have a specific idea of how they want to see future DC television adaptations to be handled: "HBO needs to be in charge of everything DC related at this point or something," YouTube user The Joker commented on The CW's official trailer for "Gotham Knights."
The HBO-led future is bright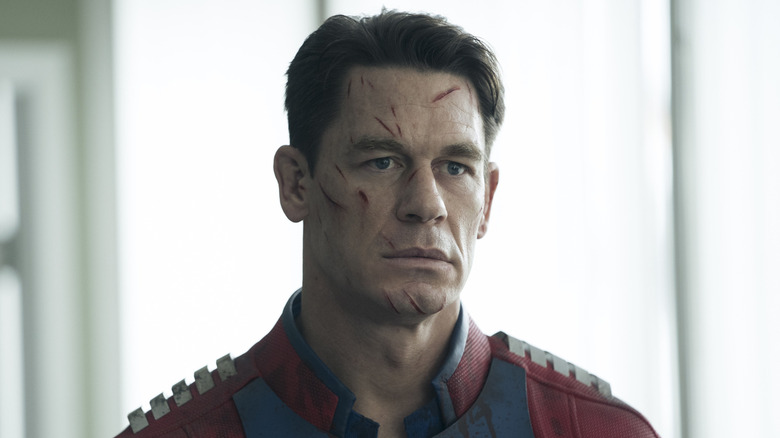 Katie Yu/ HBO Max
For those hoping that HBO takes the reins over DC's television output from other networks entirely, such a shift may already be underway. "Stargirl" is actually a co-funded production, shared by The CW and HBO Max. Moreover, "Pennyworth," a Batman prequel series focused on the hero's butler Alfred, moved from Epix to HBO Max for its third season.
All told, HBO Max is currently responsible for developing roughly two-thirds of DC's overall series output, both in live action and animation. Ongoing shows from the streaming service including the hyperviolent animated comedy "Harley Quinn" and "The Suicide Squad" spin-off "Peacemaker" enjoyed largely positive critical reception. HBO Max executives have also been vocal in their intention to continue producing DC shows that are either standalone, like the Green Lantern Corps series that will focus on several of the iconic power-ring bearers, or that will tie into some of the larger theatrical films, such as the upcoming series focused on Colin Farrell's rendition of the Penguin from 2022's blockbuster hit "The Batman."
"HBO Max presents a huge opportunity for DC," Warner Bros. Film Group Chairman Toby Emmerich said in a 2021 interview with The Los Angeles Times. "It allows us to make high-quality mid-budget superhero movies that reintroduce lesser-known DC titles, while also crossing over stand-out characters from our bigger films into original series."
So DC fans just might be getting their wish, especially if projects like "Gotham Knights" turn out to be flops.