The Boys Fan Theory That Led To Eric Kripke's Inclusion Of This Supe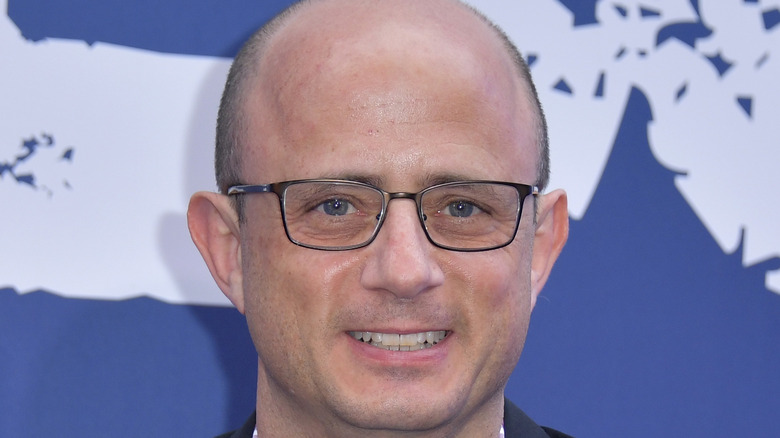 Kristy Sparow/Getty Images
Over two acclaimed seasons, "The Boys," Amazon Prime's dark satire of the omnipresent superhero genre, has dazzled fans with its blend of hyperviolent action and politically resonant storytelling. In a world where superheroes are celebrated as demigods, abide by no laws, and lack morals, anything is possible. Focusing on a team of vigilantes who set out to destroy the corrupt team of Supes known as The Seven, the show has been a massive hit for Amazon's Prime Video streaming service. With Season 3 set to arrive on Prime Video this week, fan excitement is at an all-time high, spurred on by the promise of even more Supes.
Showrunner Eric Kripke, whose past work includes the hit paranormal investigation show "Supernatural," has been vocal about his desire to up the ante for Season 3 of "The Boys," telling Oneindia News, "I think the stakes are higher than they've ever been. I think it's more intense than it's ever been; funnier, stranger, and more politically on point."
Part of that expansion comes in the form of new characters, most notably members of Payback, a superhero team predating The Seven. Led by Soldier Boy, a World War II-era Supe who looks uncannily like Captain America and is played by "Supernatural" star Jensen Ackles, Payback seems to factor into Season 3 in a big way, though exactly how remains a mystery ahead of the season's start date. However, a recent cast interview revealed one member of the Payback squad who only exists on the show thanks to a wrong fan theory that Kripke decided to make a reality.
A fly-filled shooting location became a clever way to introduce Swatto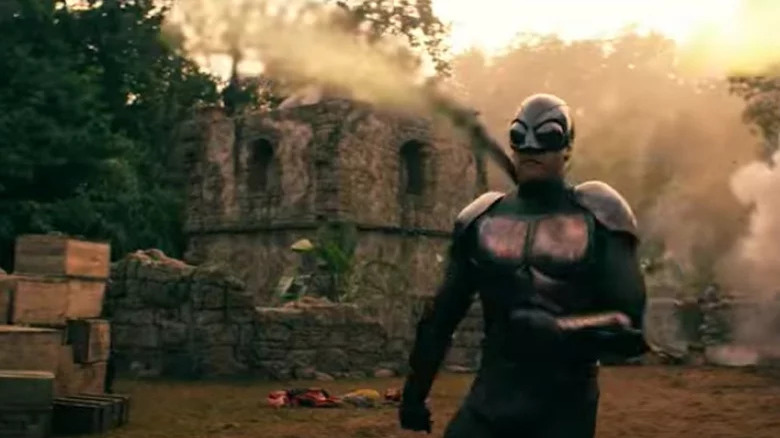 Amazon Prime Video/YouTube
In "The Boys" comics by Garth Ennis on which the TV series is based, there exists a housefly-themed Supe named Swatto. Possessing wings and the power of flight, Swatto is a member of Payback, the Supe team that predates The Seven and also includes Soldier Boy (Jensen Ackles). It looks like he'll be appearing in Season 3 of the show, as he's been spotted in the most recent trailer sporting his bug-eyed helmet and flapping his insectoid wings. However, as "The Boys" star Laz Alonso revealed in a group interview with his castmates for Vanity Fair, Swatto was only added to the show because of a fan theory regarding some buzzing flies that appeared on set.
In Season 1 Episode 4 of "The Boys," a fly can be seen humming around during a conversation between Butcher (Karl Urban) and Alonso's character, Mother's Milk. Alonso explained, "We shot Season 1 and we were shooting on location, and there was a fly catcher there because that place just had a lot of flies. When it aired, people thought it was one of the Supes named Swatto." But showrunner Eric Kripke apparently loved the idea and, much as he often did while helming "Supernatural," he decided to make the fan theory a reality. "Kripke went with it and built it into the show," Alonso revealed. "So that started out as a fan theory when really it was just a fly on set. It ended up being a part of the show."