Rory Kinnear Ponders His Fate In The Next James Bond Movie - Exclusive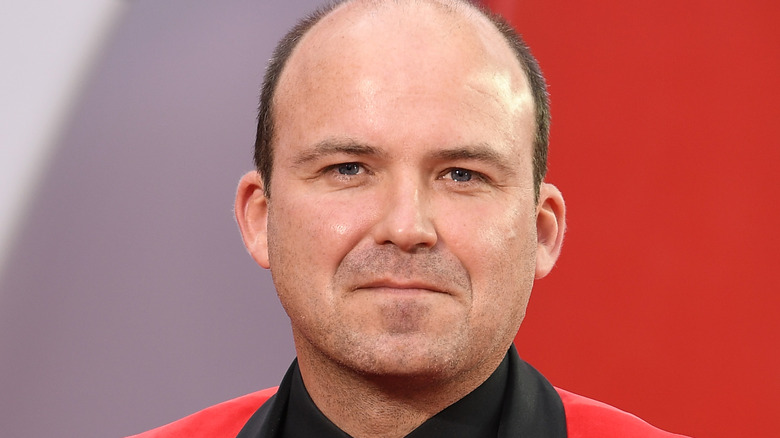 Ian Gavan/Getty Images
If you're wondering why Rory Kinnear — the British actor who plays almost every male character in Alex Garland's new horror movie, "Men" — looks familiar, you might have recently seen him in the hit HBO pirate comedy, "Our Flag Means Death," where by coincidence he again happens to play multiple roles (this time as twin brothers). But, if you've been to see the last four James Bond movies, you may also recognize Kinnear as Bill Tanner, chief of staff to the head of British intelligence, known as M.
Starting with 2008's "Quantum of Solace," which was Daniel Craig's second outing as 007, Kinnear has also portrayed the efficient, reliable Tanner in 2012's "Skyfall," 2015's "Spectre," and 2021's "No Time to Die." He has served under two M's: first, Judi Dench in "Quantum" and "Skyfall," followed by Ralph Fiennes in "Spectre" and "No Time to Die."
With four Bond movies under his belt, Kinnear has actually lasted as long — or longer — in the series than some of the actors who played 007 himself. Kinnear's four appearances tie those of Pierce Brosnan, while he's ahead of Timothy Dalton's two outings in the tux and leaves George Lazenby's single Bond adventure well in the rearview mirror.
But, with Daniel Craig now finished with his time in the Aston Martin, it's worth noting that the arrival of a new Bond has sometimes — but not always — brought an overhaul of new support staff as well. So, does Kinnear think he might be asked back to welcome a new Bond to MI6? "They're fun things to do," he told Looper in an exclusive interview. "So I wouldn't turn my back on it."
Rory Kinnear says the Bond franchise can go two ways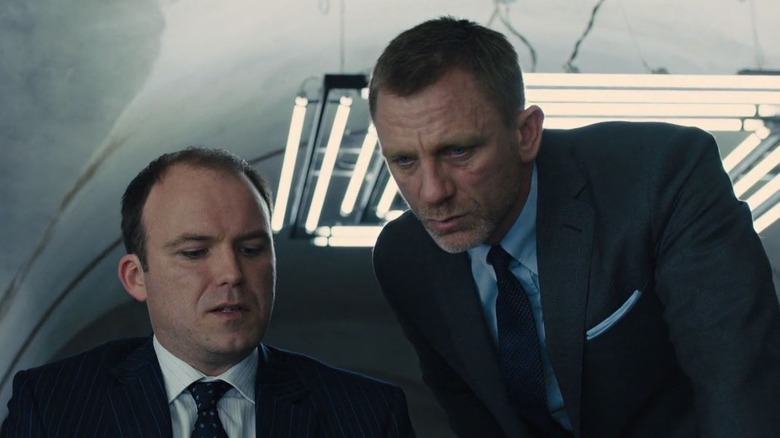 MGM
Bill Tanner is actually a legacy character in the James Bond universe. He's shown up in a number of Bond novels, going back to some of the originals penned by Ian Fleming. The character has also been in eight Bond films, starting with 1974's "The Man with the Golden Gun," but was played by several different actors before Rory Kinnear settled into the role in 2008.
The Bond films are unique in that they either ignore or embrace their own continuity. When Pierce Brosnan left the series in 2002, Judi Dench was retained as M, even though 2006's "Casino Royale" (Daniel Craig's debut) was sort of an origin story for Bond. Now with Craig gone, the Bond producers can either start from scratch with a whole new cast, or retain the current MI6 staff to provide a link between Craig and the new actor. Kinnear, for his part, hasn't any inkling which way the franchise will go.
"I didn't even know, film to film, through Daniel's time, whether or not I'd be back," he admitted to Looper. "I can see both things potentially being appealing. With a new Bond, they can try and create an entirely new world around him, or — like with [Judi Dench playing M] from Pierce to Daniel — they can try and create a sense of continuity. ... I can totally see the options ahead of them, and I just don't know which way they'll go."
Should the next Bond launch with an entirely fresh cast, or should Kinnear and some of the other familiar faces hang around to make sure that the audience knows this is still 007? Is that even possible considering how "No Time to Die" ended? Hopefully fans — and Rory Kinnear — will have an answer soon.
Rory Kinnear's latest appearance is in the film "Men," now playing in theaters.