Why Daniel Craig Tried To Talk His Way Out Of Being James Bond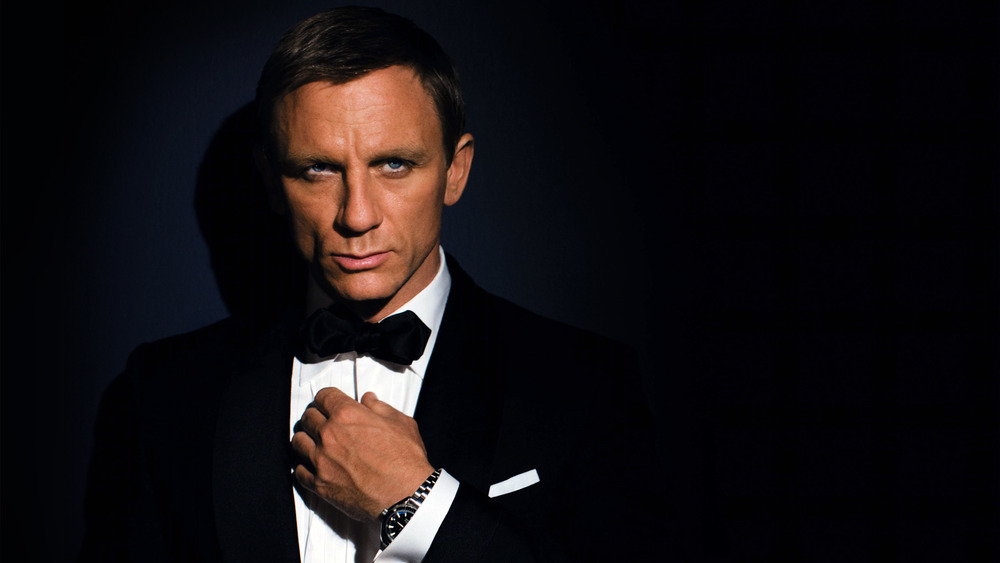 MGM/Eon/Sony Pictures
After nearly a decade and a half as cinema's most famous secret agent, No Time to Die will mark Daniel Craig's very last turn as James Bond. The road to his 007 swan song was long and bumpy, with rumors about his departure swirling for years before Craig's official announcement in 2019.
His decision to depart the Bond franchise after wrapping its 25th film was more of a when than if situation. Filming took up large chunks of Craig's schedule, likely complicating his ability to take on other projects, or even more simply, to take time for himself. The role was also quite physically demanding, with Craig sustaining several injuries while working, including one that delayed production on No Time to Die. Not to mention, playing the same character over so many films —  from the more positively received Casino Royale and Skyfall to the lesser successful Quantum of Solace and Spectre — may have also left him somewhat creatively drained. 
While Craig's departure has been somewhat drawn out, it seems rather fitting when you consider that his journey to the role was as complicated for the actor. In an interview with GQ, Broccoli and Craig revealed how conflicted the first blond Bond was about signing on. For Broccoli, with the shadow of 9/11 and the Austin Powers franchise hovering over their shoulder, 007 needed a makeover. "It was a new century and a new era," she told the magazine. "It felt like we had to redefine."
The long-time Bond producer believed that the then 36-year-old Craig was the one to do it. But he was significantly less sure. In the interview, Craig recounted his first time visiting the Eon offices, which he told himself was only an exploratory meeting. "I was like, 'This is what they do. They get people in. They're just feeling around,'" he said. "Plus, Pierce was not leaving Bond, right?"
Craig would carry that skepticism up to the very moment he signed on. But why was he so hesitant about taking on a role many Hollywood actors dream of? 
Daniel Craig was concerned about his privacy and living up to his Bond predecessors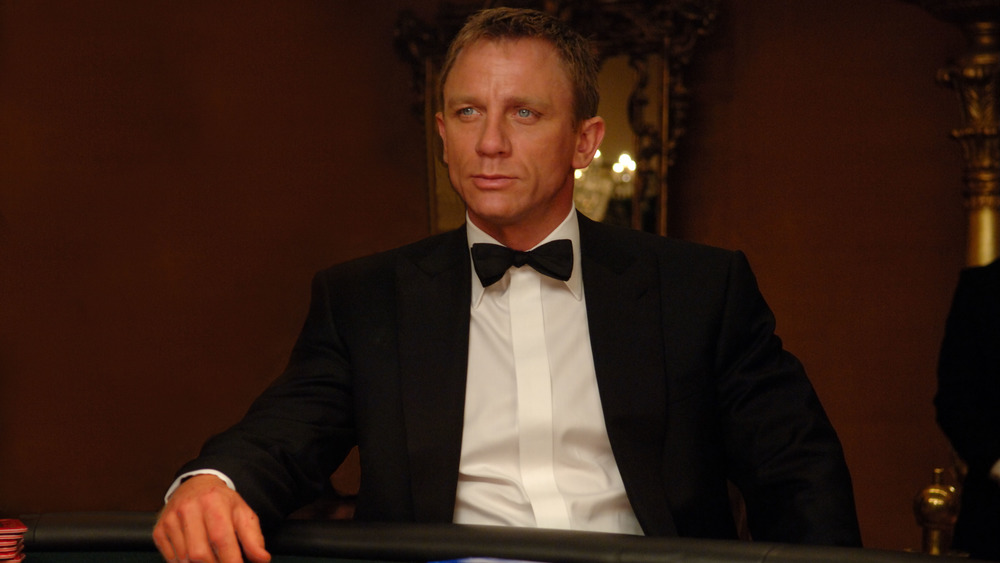 MGM/Eon/Sony Pictures
Like every Bond actor before him, Daniel Craig has delivered his own memorable take on the character. But anxiety over whether he'd be able to live up to the kind of distinguishable performances of his predecessors Pierce Brosnan and the recently passed Sean Connery seemed to plague the actor, fueling part of his resistance to the part. 
"I remember saying to them early on, 'I can't do a Sean Connery impression. I can't be Pierce,'" he told the magazine. "I can't do the kind of 'Oh, well....'" 
However, Broccoli continued to push Craig, with pressure ramping up even more after Brosnan officially announced he had been let go in October 2004. The persistence aggravated the actor's more surly and irritable sides, which he told GQ seemingly arise when he feels overwhelmed or out of his depth. "It was literally like, 'F— off. I don't f—ing want this. How dare you? How dare you offer this to me?'" he said. "It's just ludicrous. But it was all defense."
The decision, Craig told the magazine, was an incredibly complicated one. At 36, he had a strong film career and thus didn't quite need the role. As a result, part of him didn't want to say yes. Plus, just as he is now, he was then an incredibly private person. Playing one of cinema's most well-known characters was going to elevate his profile dramatically. "I could be anonymous in the world," he said of his time before Bond. "It was genuinely like, My life is going to get f—ed if I do this."
Yet, for all his protestations, he was also "terrified" of saying no. According to GQ, Craig had a vision of himself as a "washed-up" actor in a pub pitifully bragging to strangers that he was nearly Bond. Ultimately, his fear of turning down the role — after demanding to see a script for Casino Royale — made it impossible to say no.