Spider-Man: Homecoming Becomes Highest Grossing Superhero Movie Of 2017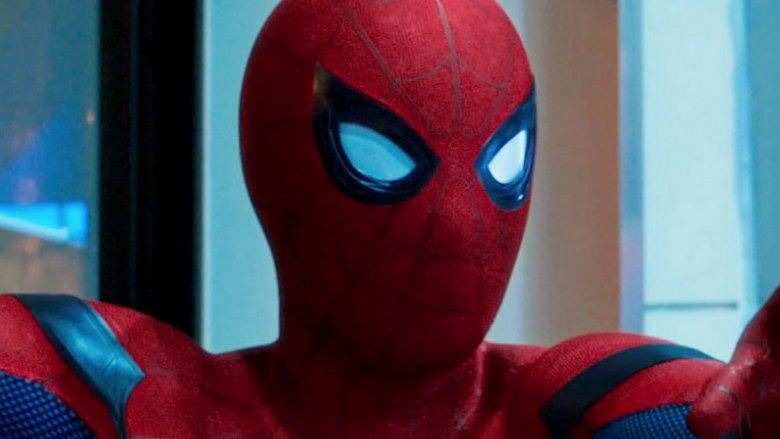 Spider-Man: Homecoming has beaten out Guardians of the Galaxy Vol. 2 and Wonder Woman for an impressive honor– the film has become the highest grossing superhero movie of 2017 so far. This is thanks mostly to its impressive international appeal, with the film currently sitting at a global total just below $875 million. (via Box Office Mojo)
Spider-Man: Homecoming opened in July to positive reviews from critics and a massive opening weekend. However, it saw a steep drop in domestic ticket sales in its second week, likely due at least in part to a stagnating summer box office. The film, which starred Tom Holland as the title character, currently sits at a $331.9 million domestic total, an impressive figure but below its primary competitors.
Those competitors include the second Guardians film and DC's juggernaut Wonder Woman, both of which capitalized on positive reviews for long theatrical runs. In Guardians' case, the film kicked off the summer in high fashion, pulling in $389.8 million domestic and $473.6 million worldwide, but was eventually topped by Wonder Woman, which surprised everyone with a $411.7 million domestic total. Wonder Woman, however, struggled more internationally, bringing in an additional $407.9 million. 
Still, though, this makes Wonder Woman the highest grossing superhero origin story of all time. The film also currently holds the title for biggest domestic superhero film of the year, along with highest domestic grossing film in the DCEU to date. It also broke records for profits of a film directed by a woman, in this case Patty Jenkins, who will return for the upcoming sequel.
The other big superhero film of the year is Logan, which also had an impressive run with $226.3 million domestic and an additional $390.5 million worldwide. While that was more than enough for the Hugh Jackman-starrer, it doesn't put it in contention to compete with some of the summer's heavier hitters for the top spot.
It is possible that Homecoming could be unseated as the year goes on. November will see the release of two huge superhero films: DC's Justice League and Marvel's Thor: Ragnarok. Justice League should see a massive opening weekend no matter what, but if it is able to get positive reviews that prevent the steep second week drop that plagues many DCEU films, it could become an Avengers-level earner.
Ragnarok, meanwhile, has brought renewed buzz to the Thor franchise thanks to director Taika Waitit's fun and colorful take on the characters. The movie's highly anticipated Thor/Hulk fight should bring many audiences out to theaters, and that film, like Justice League, could capitalize on positive reviews to become a very profitable venture. The movie has already been named the most anticipated movie of the fall, which bodes well for word of mouth headed into its release.
Still, though, for now the title belongs to Spider-Man: Homecoming, which is set to get a sequel in 2019. While we wait, read up on what the film's post credit scenes could mean for the future of the franchise.