The Moon Knight Actor Fans Think Deserves An Emmy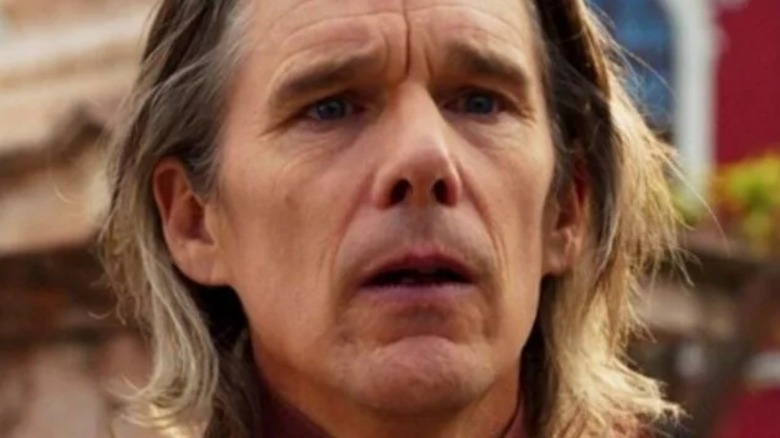 Marvel Studios/Disney+
"Moon Knight" arrived on the Disney+ streaming service at the end of March 2022, and it had a lot to live up to. Not only did prior Disney+ Marvel Studios efforts prove immensely successful, especially the widely-watched "Loki," but this series would serve as the live-action introduction of Moon Knight. Therefore, the character's many fans hoped the show wouldn't squander the adaptation potential he'd shown on the pages of Marvel Comics for decades. By the time its six-episode run concluded, suffice to say, the majority of viewers were happy with the final product.
Though it presented a fair spread of strengths and weaknesses, "Moon Knight" proved overwhelmingly popular with die-hard fans and critics alike. From touching moments between Marc Spector and Steven Grant (both played by Oscar Isaac) to its loving depiction of modern Egypt, the program frequently found itself on most viewers' good side. Of course, one wouldn't be able to assess the positives of "Moon Knight" without highlighting its standout performances, such as those from Ethan Hawke as the villainous Arthur Harrow and May Calamawy as Layla "Scarlet Scarab" El-Faouly.
Still, for as much impressive work as the entire "Moon Knight" cast put in, according to fans, one person's time in front of the camera makes them worthy of an Emmy. Here's who they've unofficially nominated.
Fans hope Oscar Isaac receives an Emmy nod for his work on Moon Knight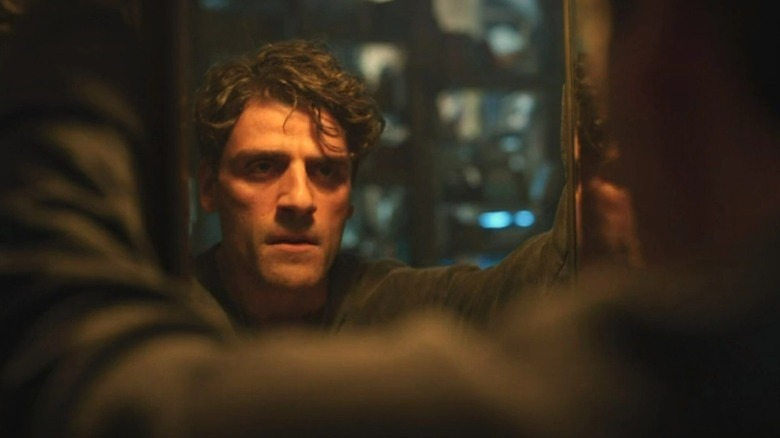 Marvel Studios/Disney+
In April of 2022, Reddit came together in a thread to praise Oscar Isaac for his work as Marc Spector, Steven Grant, and, briefly, Jake Lockley on "Moon Knight." Whether he was fighting off monsters in the Moon Knight or Mr. Knight suits or painfully wandering through Marc's traumatic childhood memories, Isaac consistently brought his A-game, and it didn't go unnoticed. In fact, the original post regarded his split-personality performance as Emmy-worthy — something that's not entirely impossible for Marvel Studios productions at this juncture.
When "WandaVision" hit Disney+ in January of 2021, it took a vastly different approach to storytelling than most MCU projects. Fans and critics loved it, and it became the talk of social media for weeks, so sure enough, it wound up with a staggering 23 Emmy nominations. The show ultimately walked away with three awards: Outstanding Fantasy/Sci-Fi Costumes, Outstanding Original Music and Lyrics ("Agatha All Along"), and Outstanding Production Design for a Narrative Program (Half-Hour). Could "Moon Knight" find such success in the future?
There's no denying that Oscar Isaac's performance in "Moon Knight" went a long way in the show finding such good fortune. Time will tell if the magic he created as the lead character will endure into Emmy season and make the MCU Reddit community happy, or if it will get lost in the shuffle as the television season rolls on.