The Stranger Things Scene Joe Keery Was Glad Took A Long Time To Film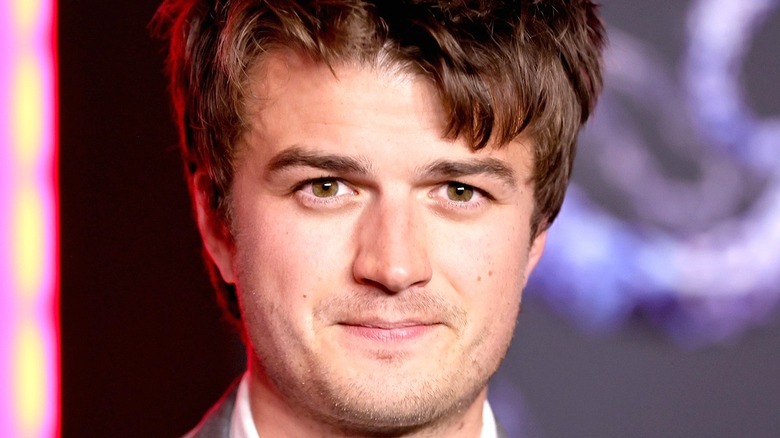 Theo Wargo/Getty
The moment that "Stranger Things" longtime fans and series late-comers alike have been waiting for is just about here. After delays in production due to a combination of COVID-19 protocols, and the immense time and energy that went into what director Shawn Levy deemed the most ambitious season of the sci-fi series to date (via Collider), the next installment of Netflix's record-setting show is ready to hit the streaming service in the final week of May 2022. 
After asking fans to wait roughly three years for a follow-up to Season 3, it's safe to say "Stranger Things" will be under a lot of pressure to dazzle, appease, and impress. But it isn't just the long wait that's adding, well, weight, to "Stranger Things" Season 4's hefty narrative burden. The third chapter of the series is, at least according to some fans on Reddit, the show's most impressive to date. It may not boast the highest rating on Rotten Tomatoes (that bragging right goes to Season 1 with its whopping 97% score), but Season 3 takes risks and allows its characters — in addition to its overall energy and approach — to undergo some necessary growth. 
In a GQ interview released ahead of the debut of "Stranger Things 4," cast member Joe Keery (perhaps better known as jerky heartthrob-turned-hero Steve Harrington) discussed some of that growth, as well as the Season 3 scene that he was happy took a little extra time to get right.
Robin's coming out scene required a little extra work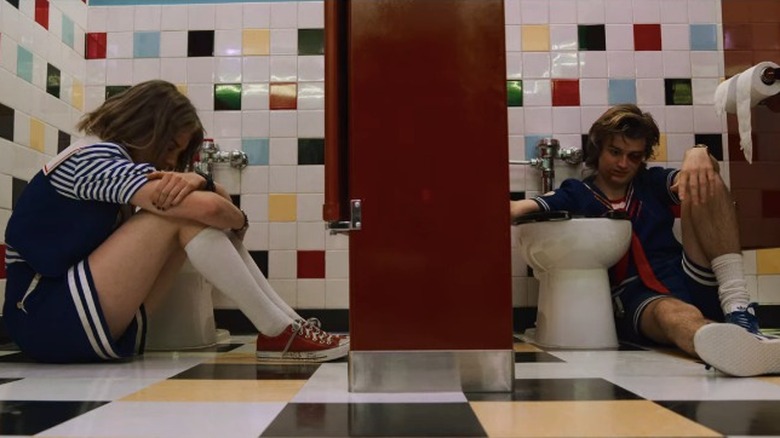 Netflix
As fans will recall, "Stranger Things" Season 3, Episode 7, takes the beloved '80s dynamic immortalized by John Hughes — that of the popular teen who realizes he, like, "like-likes" the not-so-popular teen — and totally subverts it when Maya Hawke's Robin Buckley comes out to Steve. It was an important moment for the series, particularly given the way the series has tapped more into hetero territory when it comes to on-screen romances.
According to Joe Keery, the alternately heartbreaking and uplifting scene with Hawke took quite a bit of time to film but was well worth it. "We worked that scene a lot," he told GQ, saying both he and his co-star understood its importance for their characters. For Keery, though, the scene was more than mere character development. He remarked, "It was really amazing because seldom on this show do you have the time to really have kind of these emotional moments, or big chunks of dialogue also; there's a lot going on in this show. So, to stop all of this supernatural, sci-fi action, to stop that train for, like, three pages of dialogue [is great]." He also referenced the creative camera work and various geometry and time that went into creating the scene's emotionally-evocative visual perspectives. 
Keery told the outlet both he and Hawke were happy to work extra on the scene. In an April 2022 interview with SFX (via Pink News), Hawke shared her response to it. After applauding the fact that Robin's queerness is just a part of her personhood and doesn't consume her entire narrative, the actor also praised the series' focus on friendship (as opposed to romance) — a concept she feels doesn't get enough screen time.