The Two Characters Only Hardcore Law & Order: SVU Fans Know Hayden Panettiere Played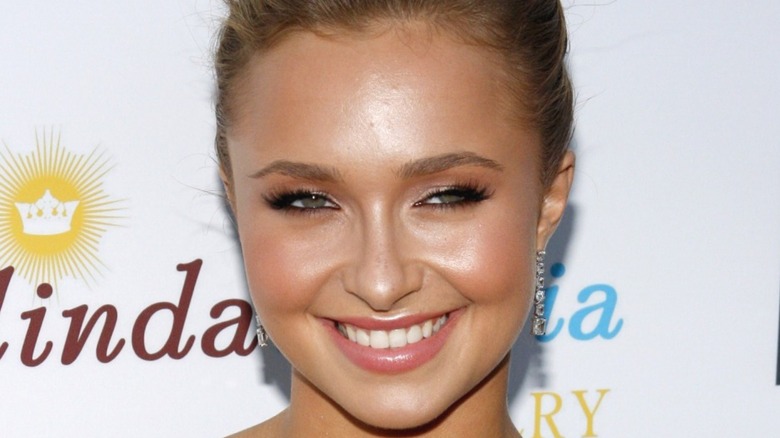 Tinseltown/Shutterstock
Hayden Panettiere fans got some unexpected news this week, with the former "Nashville" and "Scream 4" star reportedly making her return to the iconic horror franchise in next year's "Scream 6" (per The Hollywood Reporter). With Panettiere's name back in headlines following a four-year absence from acting many have been going back to watch some of her other most famous work, which includes a legendary stint on NBC's "Heroes" series (2006-2010) and several big-time movies when she was a child star, such as "Remember the Titans" with Denzel Washington and Pixar's "A Bug's Life." But there are a number of roles that Panettiere has taken on that her biggest fans wouldn't necessarily remember.
Early on in her career, Panettiere appeared in a number of serious television shows, like "Ally McBeal" and the soap opera "Guiding Light." But did you know that the one-time model and singer has also played two different parts in "Law & Order: Special Victims Unit" (via IMDb)? The appearances came in 2001 and 2005, and it's likely that only the most diehard "SVU" fans remember them. 
Panettiere played a killer in one SVU episode and a victim in the other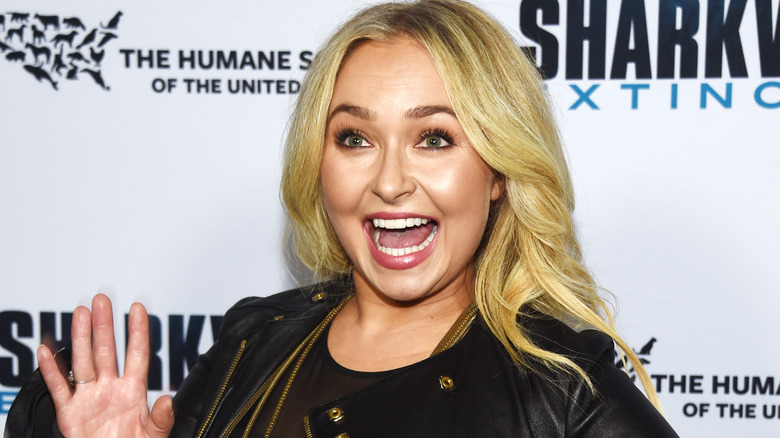 Amanda Edwards/Getty Images
If there's anything that shows Hayden Panettiere's range as an actor, no matter what age she is, it's her appearances on "Law & Order: Special Victims Unit." In Season 2, 10-year-old Panettiere played a young abuse victim named Ashley Austin Black in the Jan. 26, 2001 episode "Abuse" (via IMDb). Her other character — which showed up in Episode 15 of Season 6, titled "Hooked" — was a completely different story.
According to CheatSheet, Panettiere guest-starred as a teen named Angela Agnelli, who was the best friend of the episode's main victim, Lisa Downey. Viewers eventually learn that Panettiere's Agnelli and Downey were sleeping with a doctor, who filmed their trysts and refused to give up the tape. Agnelli winds up confronting and killing the doctor, and it's also revealed that Downey was murdered by a person in the adult film business who knew him.
Panettiere may have taken a step back from acting in 2018, but her résumé is hard to ignore. With the actor set to return to the "Scream" franchise next year, who knows what else Hollywood has in store for her.
If you or someone you know may be the victim of child abuse, please contact the Childhelp National Child Abuse Hotline at 1-800-4-A-Child (1-800-422-4453) or contact their live chat services.