The Forgotten Hayden Panettiere Movie That Sparked A Real-Life Controversy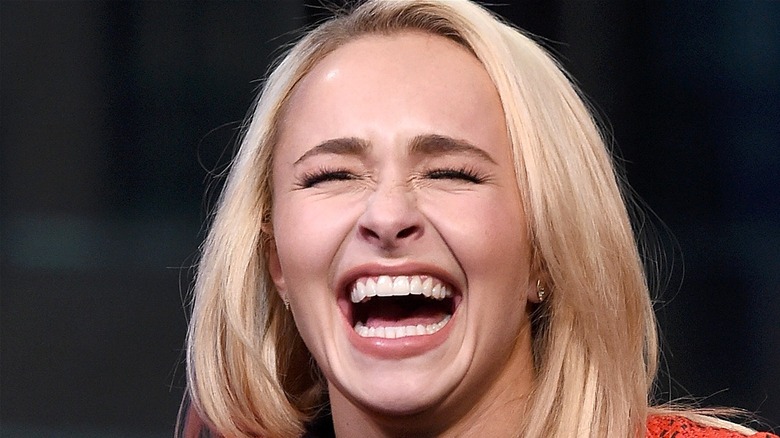 Jamie Mccarthy/Getty Images
Hayden Panettiere swiftly moved into acting after entering into the modeling world at the age of 5 months old and landing her first commercial six months later (via Us Weekly). Like many actors, Panettiere got her big break starring in a soap opera, playing Sarah Roberts on "One Life to Live" from 1994 to 1997.
Panettiere transitioned into films, appearing in "Remember the Titans," "Joe Somebody," and "I Love You, Beth Cooper." However, her role as Claire Bennet on the TV show "Heroes" from 2006 to 2010 brought the actress more widespread recognition. After appearing in 2011's "Scream 4," Panettiere landed the role of country singer Juliette Barnes on the ABC drama "Nashville" from 2012 to 2018.
In 2011, while still riding the wave of success of "Heroes," Panettiere starred in a film that thrust her into a storm of controversy, playing Amanda Knox, a 20-year-old American woman accused of murdering her British roommate Meredith Kercher in Italy in 2007 while she was studying abroad.
Hayden Panettiere starred as Amanda Knox in a Lifetime movie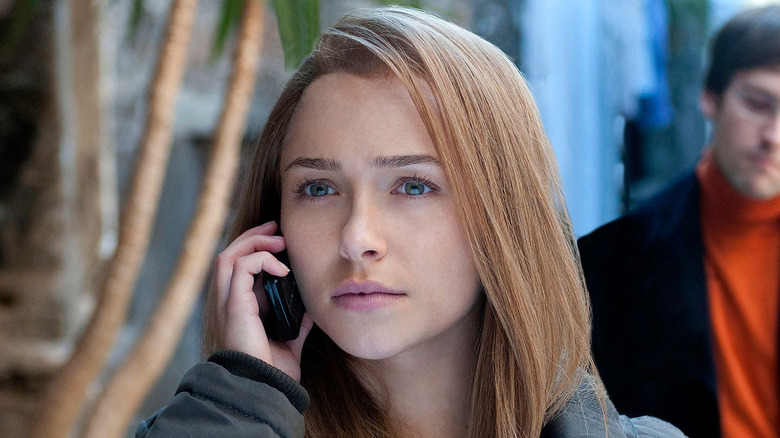 Lifetime
In 2010, Variety reported Hayden Panettiere had been cast to play Amanda Knox in a Lifetime movie (via Entertainment Weekly). At the time, Knox was awaiting her appeal after being found guilty of Kercher's murder and receiving a 26-year sentence. In 2011, the Los Angeles Times reported that Knox's family had begun proceedings to block the release of Lifetime's "Amanda Knox: Murder on Trial in Italy." One of Knox's Italian lawyers, Maria del Grosso, wrote in an email that "The damages to the image, reputation and privacy of Amanda Knox are incalculable." The attorney also stated the "movie interferes with the proper course of the justice because it claims to be based on a true story, while there is not a 'truth' [that has been] procedurally established.
Panettiere defended the film to The Los Angeles Times, stating, "I've definitely gotten harsh questions, but then I talk about the fact that the movie is very fact-driven and classy." She added that the movie didn't include any scenes that could potentially incriminate Knox or change how judges may feel about her in a court of law.
Playing Knox 'intrigued' Panettiere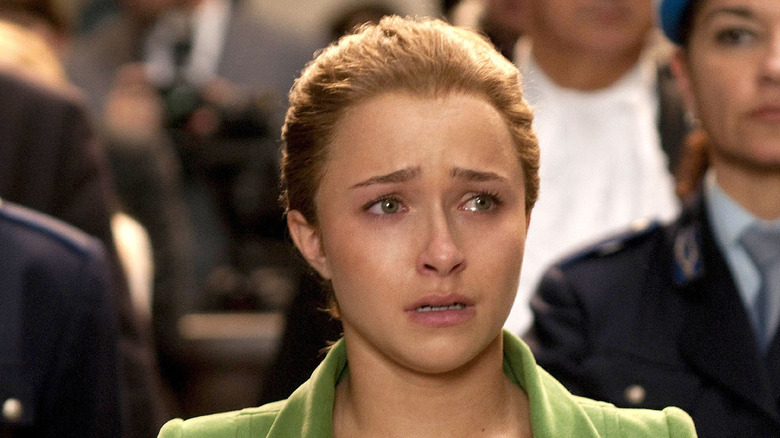 After the release of the movie's trailer, which includes graphic sex and violence that upset both Knox's and Kercher's families, Knox's stepfather, Chris Mellas, criticized Hayden Panettiere for not coming to visit his stepdaughter in prison (via ABC News). Panettiere told the Los Angeles Times her early attempts to meet with Knox were denied. However, once production on the film hit the halfway point, Knox had a change of heart, but the actress' schedule didn't allow for the two to meet.
Panettiere appeared largely unfazed by the uproar. During a conference call before the premiere, she told reporters she found Knox's story "riveting." It's a tale that includes sex, violence, and accusations of Knox being a "satanic, diabolical she-devil," as quoted by Reuters. However, the controversy surrounding Knox never gave Panettiere reason to pause. "For me, that was part of the challenge. That was just a greater pull for me. That was just something that intrigued me even more," she said (via Collider).