The Teen Rom-Com That Ruined Hayden Panettiere's Career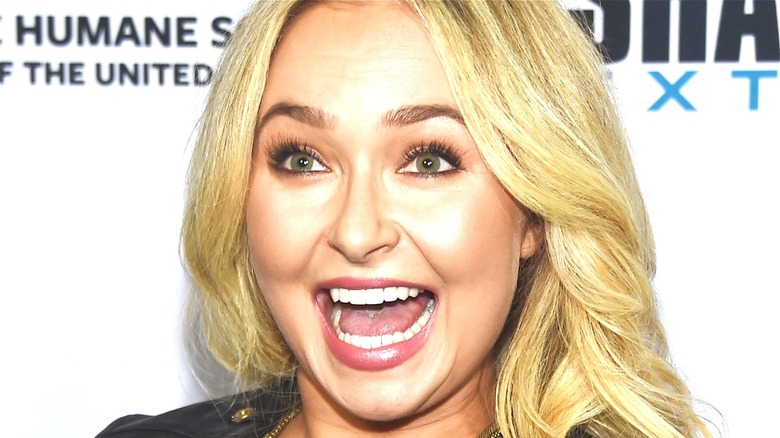 Amanda Edwards/Getty Images
As far as Hollywood breakouts go, few stand out like that of Hayden Panettiere, who went from star-on-the-rise to overnight sensation with the release of NBC's beloved superhero series "Heroes." The show found Panettiere portraying Claire Bennet, a super-powered high school cheerleader whose survival becomes the apparent key to saving the world from certain doom. Upon release in the Fall of 2006, "Heroes" became an unexpected smash hit that instantly put Hayden Panettiere at the forefront of the pop culture zeitgeist, right along with the momentarily iconic refrain, "Save the cheerleader, save the world." 
Panettiere had, of course, already made a bit of a name for herself in Hollywood circles prior to appearing "Heroes," with memorable turns on "Ally McBeal," "Malcom in the Middle," and as the co-star of Disney's "Ice Princess." But the runaway success of "Heroes" seemingly put her on the path to legit superstardom. Attempting to seize the moment and make the jump from small screen player to big screen star, Panettiere promptly began booking projects to help her get a foothold in the film world. Unfortunately, one of those films — a raunchy 2009 teen rom-com — essentially put an end to Hayden Panettiere's film career before it ever really began. 
I Love You, Beth Cooper didn't become the hit Panettiere likely hoped for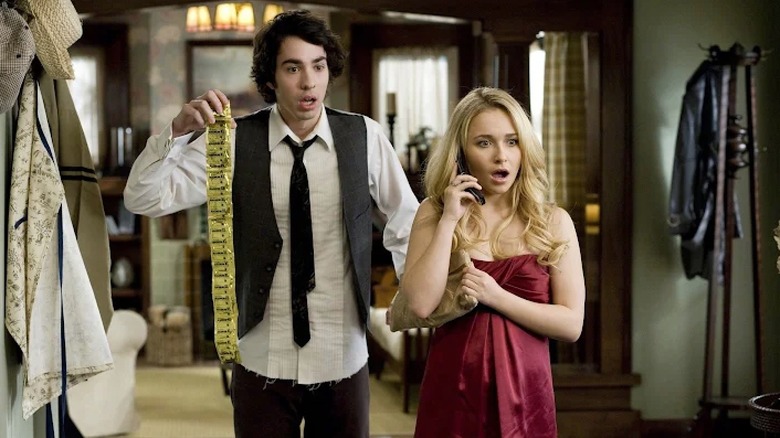 20th Century Studios
If you don't remember "I Love You, Beth Cooper," it's likely because it was of many similar projects that hit theaters in the wake of the blockbuster success of "Superbad." As that offering put the likes of Emma Stone, Jonah Hill, and Michael Cera on Hollywood's A-list of teen talent, one could hardly blame Hayden Panettiere for eyeing a similar sort of big screen breakout.
Much like "Superbad," "I Love You, Beth Cooper" took a night-in-the-life approach to teenage debauchery, with its young cast looking for love and lust on the evening of their high school graduation. That setup obviously lends some "Superbad" styled shenanigans, and "Beth Cooper" clearly aspires to the same uncanny mix of raunch and heart. As evinced by the film's lowly Rotten Tomatoes scores, the critics and fans who saw "Beth Cooper" can to tell you it never came close to reaching such heights, barely crossing the $15 million mark at the box office.
Many reviewers faulted lackluster work from director Chris Columbus, who's undoubtedly out of his comfort zone working in the teen comedy realm, but they also agreed the film's cast (Panettiere included) didn't bring much to the table. Mark Olsen of The Los Angeles Times called the film "A flat, tired rehash of teen movie story tropes ..." Meanwhile, Time Out's Anna Smith said it paled in comparison to similar films like "Superbad" and noted, "the pace is slow and lines fall flat ..."
Overall, critics found the film to be a lifeless affair that falters on both the comedic and romantic fronts. Unfortunately for Hayden Panettiere, her face was all over the movie's promotional materials, and her career on the big screen never really recovered.  
What has Hayden Panettiere been up to since I Love You, Beth Cooper?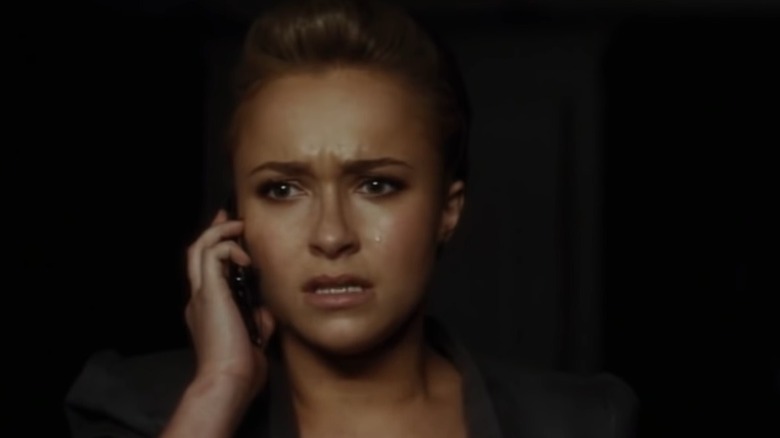 Dimension Films
After "I Love You, Beth Cooper" flopped at the box office and with critics, Panettiere's screen career never fully recaptured the glory of her "Heroes" heyday. That doesn't mean she never made another movie again, though. She did go on to appear in a couple of notable projects after the rom-com letdown.
The 2011 film "The Forger" saw Panettiere co-starring opposite Josh Hutcherson, Alfred Molina, and Lauren Bacall as a teenager who begins a relationship with a young art forger. 2016's "Custody" also has an impressive ensemble cast that includes Oscar-winners Viola Davis and Ellen Burstyn, as well as Oscar-nominee Catalina Sandino Moreno. Panettiere plays Ally Fisher in the film, a young lawyer who takes on a difficult custody case representing a passionate, but troubled, mother.
Both "The Forger" and "Custody" were relatively low-key affairs, as have been many of Panettiere's post-"Beth Cooper" projects. She has had a few other hits to her name, though. The ABC/CMT nighttime soap "Nashville" ran for six seasons with Panettiere co-starring as up-and-coming country starlet Juliette Barnes. Her performance was well-received by critics and earned her two Golden Globe nominations.
In 2011, Panettiere joined the "Scream" franchise. She co-starred in "Scream 4" as teenager Kirby Reed, who gets wrapped up in the latest round of brutal killings that rock the otherwise sleepy town of Woodsboro, California.
Ever since "Scream 5" aka "Scream" was announced, there has been some speculation about whether or not Panettiere will return to reprise her role. According to fan site HelloSidney.com, there hasn't been any official confirmation, but given the secretive nature of the project, it's not out of the realm of possibility. It could be a welcome shot in the arm for Panettiere's career.