Fast X Adds Reacher Star In Most Obvious Casting Call Of All Time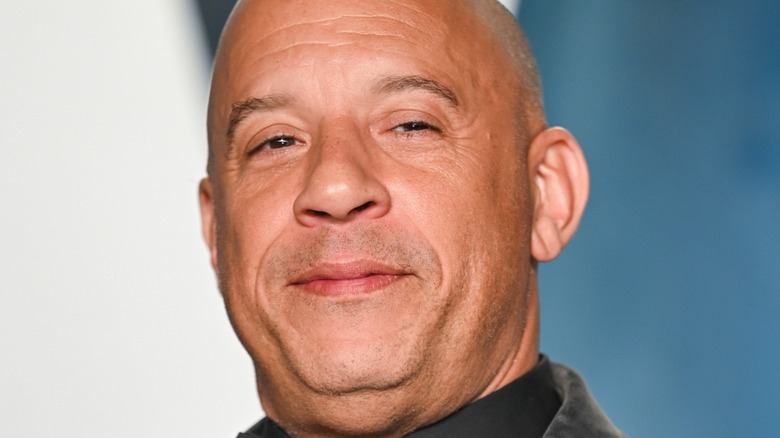 Karwai Tang/Getty
While the recent shake-up of "Fast X" following director Justin Lin's departure may have left fans a little unsure about the future of the franchise, a recent casting announcement might have them changing gears. The guest list for the tenth film in the "Fast and the Furious" series is already crammed with a garage-full of talent, including newcomers to the series — like Brie Larson in an undisclosed role — and Jason Momoa, who will be stepping in as the film's big bad. That should have been enough to beef up the roster, but like every other "Fast and Furious" outing, just when you thought things couldn't get any bigger, "Fast" finds a way.
Along with the familiar OG family consisting of Vin Diesel, Michelle Rodriguez, and Jordana Brewster, Deadline has confirmed that a new driver will be taking to the streets. As far as casting goes, this newcomer is a perfect fit for the action-packed series — even if, and perhaps because, he's a guy who doesn't fit most places.
New Jack Reacher Alan Ritchson joins the Fast X family
After walking in off the street in a pair of army boots and a shirt that looked sprayed on, Alan Ritchson has quickly become the definitive Jack Reacher. It's an impressive achievement given the fact that Tom Cruise played the character previously. Amazon renewed the series for a second season soon after the release of the first in February, so perhaps it's no surprise that its hulking star has become a hot commodity in Hollywood.
There are no details regarding Ritchson's "Fast" role or which side of the street he'll be driving on, but if there's anyone with the physicality to strike fear in the heart of Diesel's Dom Toretto, it's him. Most importantly, this casting news is a reassuring sign that the film is getting back on track following the departure of Lin. 
We'll see how it all handles when "Fast X" arrives in theaters on May 19, 2023.