Here's Why Reacher Season 2 Presents A Major Creative Challenge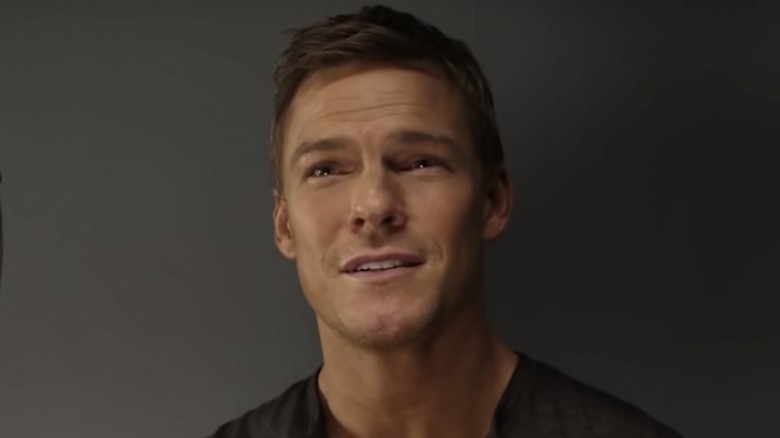 Amazon Prime Video
Three days after "Reacher" debuted on Amazon Prime Video, the series was renewed for a second season. Per Deadline, it became one of the platform's "most-watched series ever in the U.S. and globally over a 24-hour period."
Season 1 of "Reacher" is an adaptation of the 1997 book "Killing Floor" by Lee Childs, the first in his "Jack Reacher" series. The Amazon show follows the titular character (portrayed by Alan Ritchson), a former U.S. Army military police officer-turned-drifter who travels the country without any responsibilities. Upon his arrival in Margrave, Georgia, however, he quickly finds himself mixed up in the seemingly-idyllic town's seedy underbelly.
So far, "Reacher" boasts a 90% audience score on Rotten Tomatoes, and the critics consensus points out that Season 1 may not be for everyone, "but fans of the novels will find plenty to love about this faithful adaptation." The series is an improvement over the 2012 movie adaptation and its subsequent sequel starring Tom Cruise as Jack Reacher, but it's fair to wonder how it will keep the momentum going into Season 2.
Here's why the second season of "Reacher" presents a major creative challenge.
Which Lee Childs book will Season 2 follow?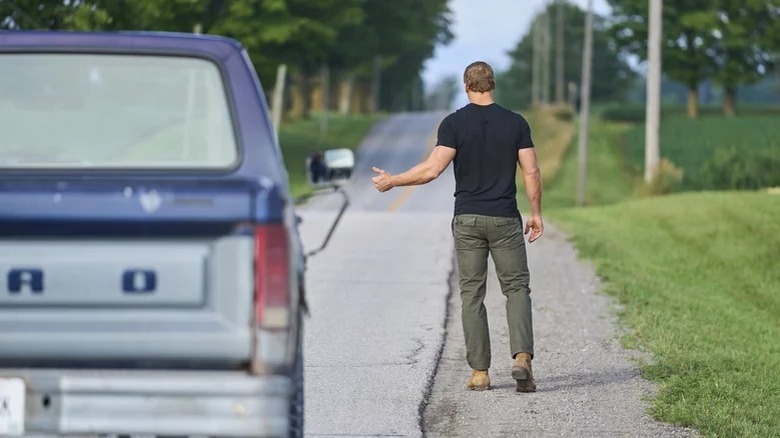 Amazon Prime Video
Season 1 of "Reacher" concluded Jack's action-packed stay in Georgia, but who knows where he's headed to next? With 25 books to choose from for Season 2's storyline, it would seem like the natural progression would be to adapt the second book, "Die Trying."
However, "Reacher" showrunner Nick Santora told TVLine that it's "tough" to figure out which direction to go in with how much "Jack Reacher" content exists. "There's so much thought that has to go into our decision. Do we want it to be similar to Season 1, because Season 1 was successful? Do we want to go a little different? There's so much that Lee (Childs) gives us to choose from," he said.
Santora explained that the author is an executive producer on the series, which helps inform their next move. "It's not a problem when you have too much good material to choose from," he added. "The problem is when you're staring at an empty space, asking, 'What am I going to write?'"
"It's just a question of everyone putting their heads together, talking it out and deciding what would be fun for fans," he told the outlet. "The good news is you can pick almost anything and you're going to have a good story."
He added that they're still undecided on whether or not to go in chronological order. "Reacher" fans will just have to wait and see what happens.