What Chicago Med Fans Still Don't Understand About April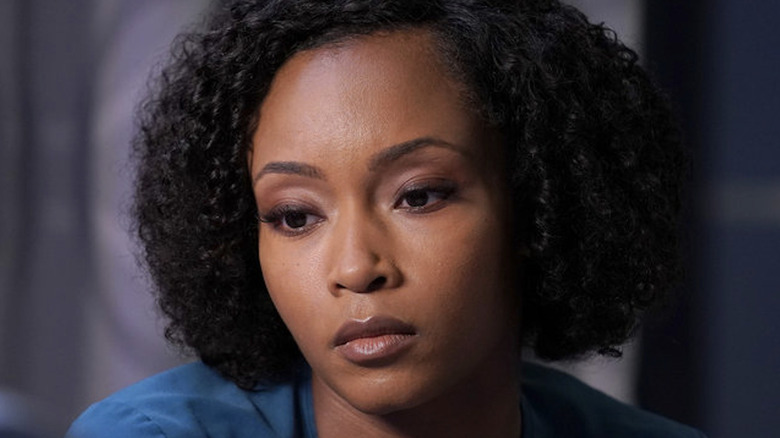 Elizabeth Sisson/NBC
Introduced to TV audiences in the "Chicago Fire" episode "Forgive You Anything" in March of 2015, Nurse April Sexton (Yaya DaCosta) would appear for the first time as a regular cast member of "Chicago Med" in the premiere episode in November of the same year (per IMDb). From her outset as a key medical professional in the Emergency Department at the show's fictional Gaffney Chicago Medical Center, DaCosta's character is seen to be a strong-willed, take-charge individual who isn't afraid to express her opinions to those around her, from fellow nurses to the most seemingly unapproachable, ego-driven surgeons.
Before exiting the show in Season 6, DaCosta's Sexton would turn up in a total of 119 installments of the series. During this same period, the actress would also make visits to the two sister franchises of the "One Chicago" lineup, appearing in crossover events with "Chicago Fire" for 11 additional episodes and joining the detectives of "Chicago P.D." in three outings. The truth is, as a romantic interest of both "Chicago Fire" star Kelly Severide (Taylor Kinney) and "Chicago Med" Doctor Ethan Choi (Brian Tee), Nurse Sexton is clearly popular with at least these two "One Chicago" colleagues. But for some fans of the show, however, there seems to be something about April Sexton that even the most dedicated Chi-Hards have difficulty understanding.
Chicago Med fans resent April Sexton's no-rules-for-me attitude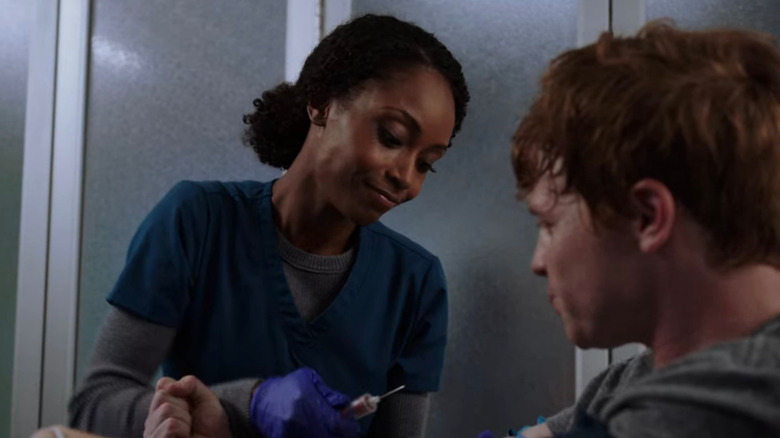 NBC
As noted, Yaya DaCosta's Nurse April Sexton is no shrinking violet when it comes to voicing her concerns about Emergency Department protocol or other issues confronting the staff. As it turns out, it's exactly this particular, super-confident personality trait that has a number of fans calling the character out.
As detailed in the "Chicago Med" Reddit discussion titled "Why doesn't April think the rules apply?," several viewers took the time to specify precisely how they feel about Nurse Sexton's approach to her duties on the show. User u/apietenpol kicked off the gripe session, writing, "Getting sick of April rattling her sabre when things don't go the way she thinks they should, i.e. her patient who she wanted on the [hospital clinical drug] trial... She has become one of my least favorite characters. Someone needs to knock her off of her moral high horse."
Reddit contributor u/ateeightat concurred that April's moral compass is the issue, saying, "She seems to value her morals over professional or social [etiquette]." And Redditor u/KeekatLove summed up the thread's overall sentiment, adding a bit of bonus snark about former "Chicago Med" Doctor Natalie Manning (Torrey DeVitto): "Is she trying to one up Natalie for least favorite character? Because I have room for both of them."