Chicago Med's Yaya DaCosta Talks April And Ethan's Ill-Fated Relationship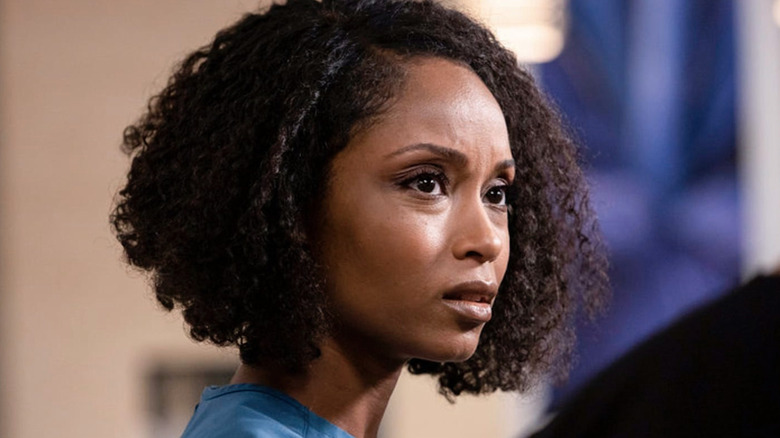 NBC
The Season 6 finale of fan-favorite medical drama "Chicago Med" preludes a lot of big changes coming in the show's seventh season. The series, which has been on the air since 2015, is part of the "One Chicago" franchise from Dick Wolf on NBC, following a cast of doctors and nurses at Gaffney Chicago Medical Center as they deal with personal and professional drama. 
The 16th episode of "Chicago Med" Season 6, which serves as its finale, is the last appearance of one original cast member who has now left the series, while another makes their last appearance in the Season 7 premiere. Both Yaya DaCosta and Torrey DeVitto, who portray ER nurse April Sexton and Dr. Natalie Manning, respectively, have ended their time on "Chicago Med." For DaCosta, her departure was mainly about timing, as she fell in love with the project "Our Kind of People," a new drama that she stars in on Fox, right as she was considering whether or not to renew her contract with "Chicago Med," inevitably deciding to leave to pursue the new opportunity. For DeVitto, the reason behind her departure isn't as clear, so fans of the series are left to wonder whether it was her decision or the show's. 
Although DaCosta is leaving "Chicago Med" on good terms, her decision to leave was made after the Season 6 finale was filmed. Because of this, one very important scene in the episode between April and her long-time love interest Dr. Ethan Choi (Brian Tee) leaves fans feeling a lack of closure, and DaCosta seems to feel the same. 
DaCosta's departure leaves April and Ethan without closure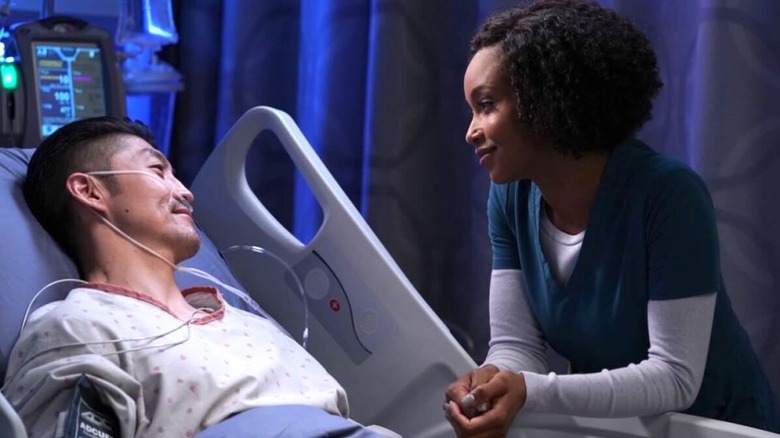 NBC
In an interview with TVLine, DaCosta addressed the relationship between April and Ethan, and how the finale leaves their feelings unresolved. In the episode, April and Ethan talk as he recovers from a gunshot wound, and April confesses that she still loves him. When asked specifically if there is closure between the couple after this scene, DaCosta said "No, not at all." 
Elaborating on the behind-the-scenes reasoning for this, DaCosta explained that "when [the finale] was written, the idea of April not being at Gaffney Medical Center, and me not being on the show, was not even a thought. Things happened behind the scenes very quickly. We were literally in the final days of shooting the episode while conversations and negotiations about my working there were going on." Everything regarding DaCosta's future with "Chicago Med" was decided soon after that, and the team behind the show couldn't change anything about the end of the season at that point. 
DaCosta pointed out that if she had stayed, the moment between April and Ethan in the finale "could've developed so that they could get back together," but with the actress not returning, the scene now takes on a different meaning for viewers. But this doesn't mean that April is necessarily gone forever. DaCosta said she would be willing to return to "Chicago Med" as a guest star, and who knows, maybe fans will one day see a succinct, satisfying ending for April and Ethan's romance.