Here's Where You Can Stream Every Season Of Chicago Med For Free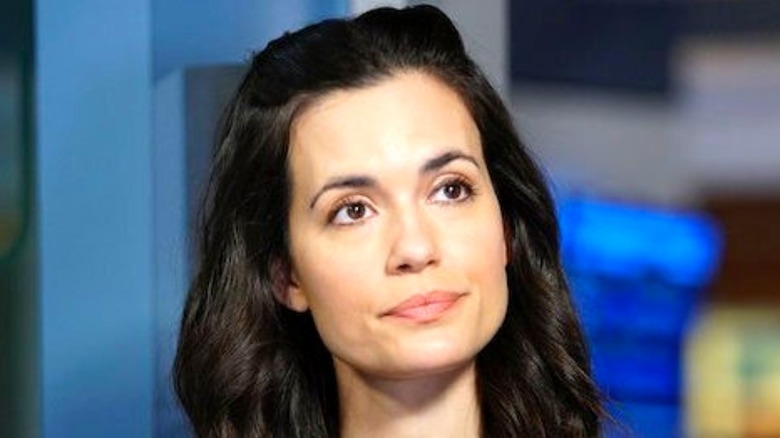 NBC
We may receive a commission on purchases made from links.
The "One Chicago" franchise proves beyond a shadow of a doubt why Chicago is one of the greatest cities in the world. As vast and disparate as the city might be, it knows how to come together for the common good. The same concept holds true at Wolf Entertainment for the "One Chicago" franchise, where the shows can all cross over and influence one another. 
It all began in 2012 with "Chicago Fire," which gradually branched out into "Chicago P.D.," "Chicago Justice," and "Chicago Med." That last one follows the brave men and women who work at the Gaffney Chicago Medical Center. NBC has quite a bit of faith in the series, too, seeing how the show was renewed for Seasons 6, 7, and 8 all at once in 2020. There's clearly a belief that this show could go on for quite a while, so it's not too late to get started if you haven't binge-watched it yet. 
Fortunately, you have a couple of options to make it easier to check out the series. Hopefully, you have at least one of them to catch up on all things "One Chicago."
Netflix and Peacock have Chicago Med
You have two options if you want to watch "Chicago Med." The first, and likely easiest one, is to binge-watch it on Netflix. You won't have to deal with ads, and every episode from the first five seasons is on there. It works out well, but the only problem is that the show's currently on its seventh season, so you're missing quite a bit there.
Luckily, you can check out every season so far by signing up for a free subscription to Peacock. That's right; you don't have to pay a single penny to watch "Chicago Med." It's all available on the free tier of Peacock, but you do have to contend with commercials. Still, it's not a bad trade-off considering you can watch it all at your leisure up to episodes that have premiered recently. If you want a completely ad-free experience, you'll need to sign up for the Premium Plus tier, which comes in at $10/month or $100 for the entire year. 
Then again, just because "Chicago Med" is on those platforms now doesn't mean it always will be. Physical media is still a worthwhile investment if you always want to watch your favorite shows. And DVD copies are easily accessible. The first season goes for about $15 on Amazon, so you have no excuse to view the series if it's on your watchlist.