Stranger Things 2 Poster Salutes Jaws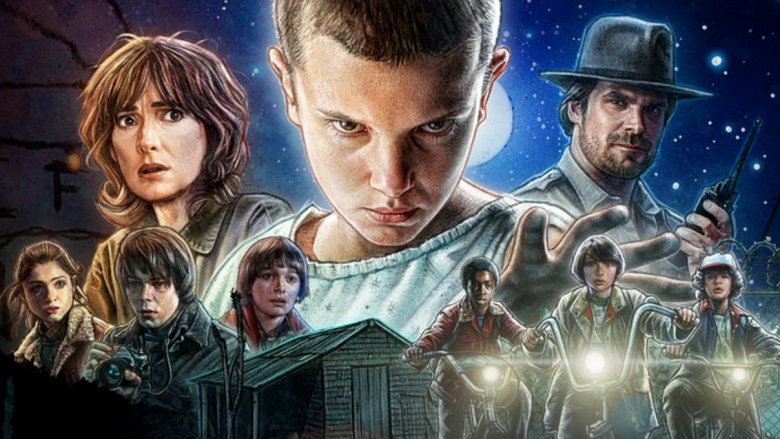 Netflix
The latest Stranger Things throwback poster goes all the way back to the '70s, but only to pay tribute to a legitimate horror classic.
The new poster for season 2 is an homage to Steven Spielberg's 1975 blockbuster Jaws, with Eleven (Millie Bobby Brown) above the Demogorgon lurking below. It's just the latest in a string of retro-themed posters, which has included nods to A Nightmare on Elm Street, Alien, and Firestarter.
Aside from the tribute to 1979's Alien, all of the throwback posters have been based on '80s movies, which makes sense considering the show is set in the '80s. But the Jaws poster obviously serves as a reference to Steven Spielberg, who is a big influence on the Duffer brothers, and Jaws put him on the map. The movie served as a template for modern horror, and the predominantly human story with ominous undertones is something that should be familiar to fans of Stranger Things.
Take a look at the new poster below, and brace for the second season, which hits Netflix on Oct. 27. Meanwhile, find out everything we know about Stranger Things 2 so far.
You'll never go in the Upside Down again. #StrangerThursdays begins now. pic.twitter.com/5Q6JmasZQL

— Stranger Things (@Stranger_Things) September 14, 2017