Eleven Is On Fire In New Stranger Things 2 Poster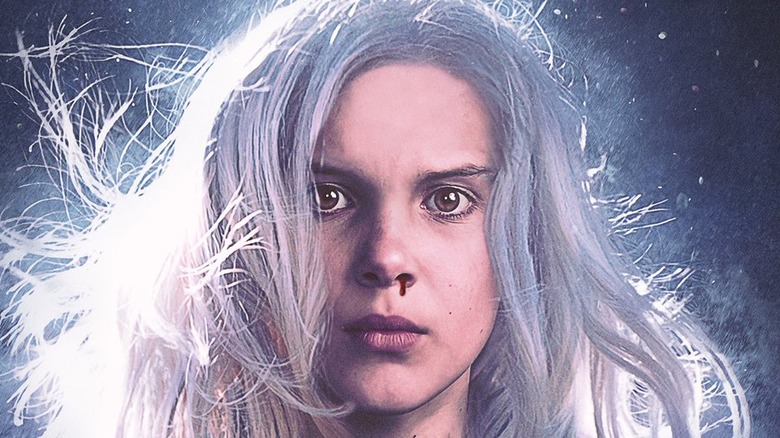 Netflix
Will she have the power... to survive?
Hype for Netflix's second season of the super-successful supernatural series Stranger Things has been slowly building for months now, practically ever since the first season ended with the heroes of Hawkins, Indiana in a state of relative peace. 
As a part of building up the prerelease excitement, the Stranger Things Twitter account has been conducting its own twist on the Throwback Thursday, #StrangerThursdays, which each week goes behind the scenes of a Stranger Things episode from season one. And so far, every Thursday has brought with it a new poster for the series, each one a twist on a classic 80s movie such as A Nightmare on Elm Street, Alien, or The Running Man. 
The latest poster is a take on the Stephen King adaptation Firestarter, featuring everyone's favorite overpowered misfit, Eleven. Not only is it a fun spin on the original poster, it teases the return of a bewigged Eleven, reminding us at the same time of the immense power this kid can wield, whether she wants to or not.
Like with all of these promo posters, it's hard to tell if the piece is hinting at the events of the new season or chopping up reheated bits of the old one, with Eleven in a wig that looks slightly more natural than her blonde 'do from last time but still wearing her weird pink dress and jean jacket outfit. Surely she's picked up some new clothes by now, right? Some hammer pants, maybe some Reebok high-tops?
Stranger Things comes back on Netflix on October 27. Check out the new poster and its inspiration below, and collect all of the retro throwback one-sheets released so far here.