Everything We Know About Stranger Things 2 So Far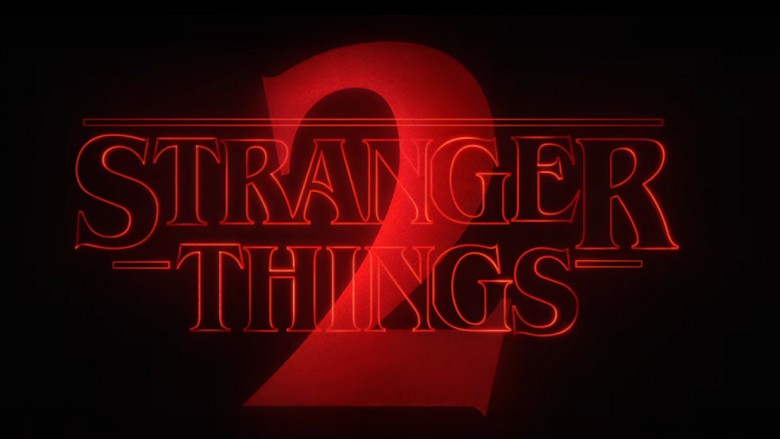 Netflix's Stranger Things returns for its second season on Halloween 2017, and thanks to a hint-heavy Super Bowl preview and some new plot details from the Duffer Brothers, an overall picture of the new batch of episodes, titled Stranger Things 2, is starting to come into focus. Stock up on Eggos as we run through everything we know about the new season of this hit horror show.
The kids will be a tiny bit older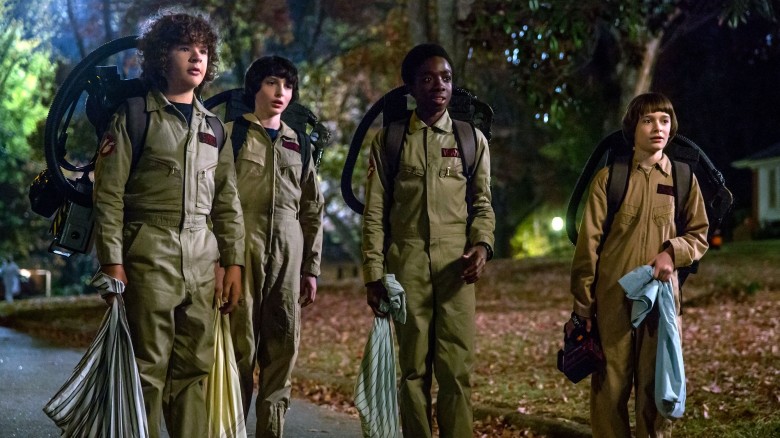 Stranger Things 2 will return to Hawkins, Indiana to pick up with the same kid crew we knew from the the first season—Mike Wheeler (Finn Wolfhard), Dustin Henderson (Gaten Matarazzo), Lucas Sinclair (Caleb McLaughlin), and Will Byers (Noah Schnapp)—but a year will have passed between the events of the first-season finale and the start of season two.
According to co-creator Matt Duffer's interview with Entertainment Weekly, Will Byers will still be suffering from scary visions (and other icky side effects) in the aftermath of his time in the Upside Down. "He seems to be seeing images from the Upside Down—the question is whether they're real or not. So it seems like he's having some sort of post-traumatic stress disorder," Duffer explained. Nevertheless, it appears the boys will all team up for a group Halloween costuming effort to dress up as the Ghostbusters, which is timely considering 1984 was when the original film was released ... not to mention, there's gonna be something strange in the neighborhood. Question is, who're they gonna call? Themselves?
Joyce will have a new beau named Bob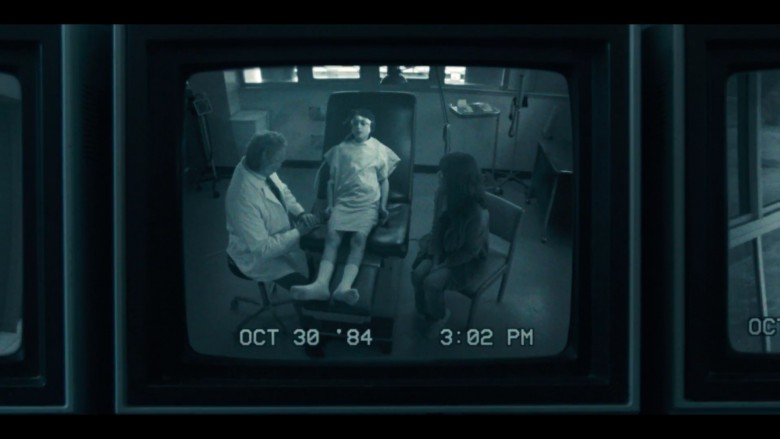 Among the new faces being introduced in Stranger Things 2 is Bob Newby (Sean Astin), who will arrive as the new love interest for Joyce (Winona Ryder), who's trying to hold her family together after Will's disappearance and grueling return. According to Ryder, "She's trying to mask a lot" and has "made this choice with Bob because she wants a good father figure in her sons' lives." Bob will reportedly work at the local Radio Shack—a real retail relic of the '80s time period in which the show is set.
The episode titles are only slightly telling about the throwbacks
The episode list for Stranger Things 2 also seems to hint at a few details to come:
"Madmax"
"The Boy Who Came Back To Life"
"The Pumpkin Patch"
"The Palace"
"The Storm"
"The Pollywog"
"The Secret Cabin"
"The Brain"
"The Lost Brother"
The first one might be a reference to the 1979 George Miller action flick of the same name, or it could refer to Max, a new character played by Sadie Sink who is said to be a tomboy with a "suspicious streak" who'll become something of a love interest to some of the boys. The second is an obvious reference to the title of the newspaper clipping that was seen after Will's rescue. "The Storm" has been a common thread of the Stranger Things Twitter feed, which teases (in upside-down font, naturally), "A storm is coming." And Gaten Matarazzo revealed that "The Pollywog" is a nod to a new pet that he'll keep, telling Entertainment Weekly, "It's a little creature I get to bond with. It's obviously not from this planet or this dimension." As for the rest? Well, we'll have to wait and see.
Eleven is back
The Super Bowl preview for Stranger Things 2 confirmed a few things about the coming season—chief among them that Eleven (Millie Bobby Brown) is indeed still alive. We just don't know where or how. She appears to abruptly wake up in the teaser video, while her allies are off riding bikes and trick-or-treating like normal. Given the Stranger Things Twitter account's confirmation that "the Upside down never left," there's a good chance that's where she's been. It might seem like a no-brainer that Eleven would be back for a second season, given the popularity of the character, but having it confirmed is still pretty exciting. There will be one difference, however: Eleven's hairstyle. It seems that the passing year has given her a curly new 'do (or just a new wig), judging by the Entertainment Weekly cover's look at the new season.
There will be new influences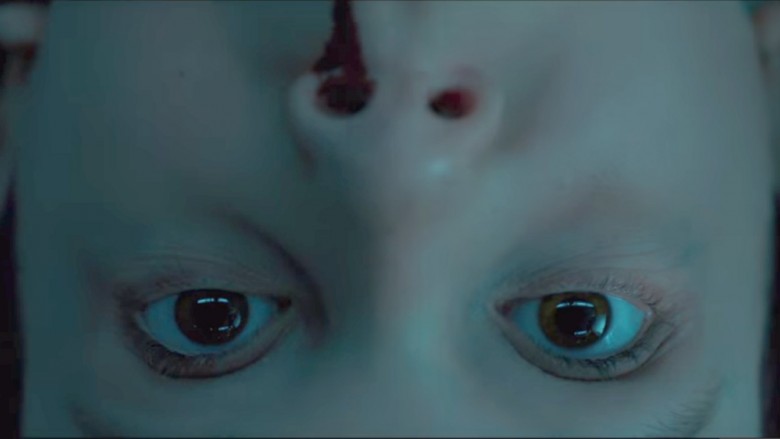 Part of the thrill of Stranger Things' first season was in hunting down all of the Easter egg tributes the Duffer Brothers managed to sneak into the show—some more obvious than others. In Season 2, they revealed to Entertainment Weekly, that tradition will continue, with some new sources of cinematic inspiration. One that's already been revealed is Ghostbusters, which inspired the boys' Halloween costumes in the preview, but according to Matt Duffer, fans should be on the lookout for a lot more to come. "I know movie sequels get a lot of s—, but the ones we look up to aspire to pivot and do something different. There's Temple of Doom, Aliens, Terminator 2," he explained. "I guess a lot of this is James Cameron. But he's brilliant. And I think one of the reasons his sequels are as successful as they are is he makes them feel very different without losing what we loved about the original. So I think we kinda looked to him and what he does and tried to capture a little bit of the magic of his work."
There are new monsters in town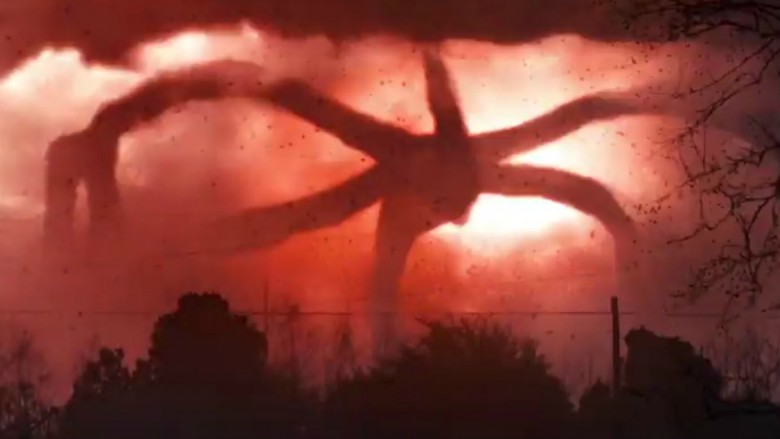 As crazy as the demogorgon was in Season 1, the otherworldly baddies to come in Stranger Things 2 seem bigger and even more dangerous—such as the giant spidery creature that seems to be emerging from storm clouds in the teaser. The Duffers told Entertainment Weekly they're going to introduce "different kinds of horror" in the new season. As for what that particular monster shown in the preview is, well, the theories are already piling up. It could be a reference to the Dungeons and Dragons character Thessalhydra that was mentioned several times in the first season. Others suspect it could be a nod to the "The Impossibly Tall Creature" in Stephen King's The Mist. Some eagle-eyed fans who zoomed in on the pages surrounding the creature's drawing discovered a connection to Ravenloft, a D&D adventure module that introduces the villain Count Strahd von Zarovich. Could...could there be a vampire in Stranger Things 2? It's not out of the realm of possibility.
Secrets aren't safe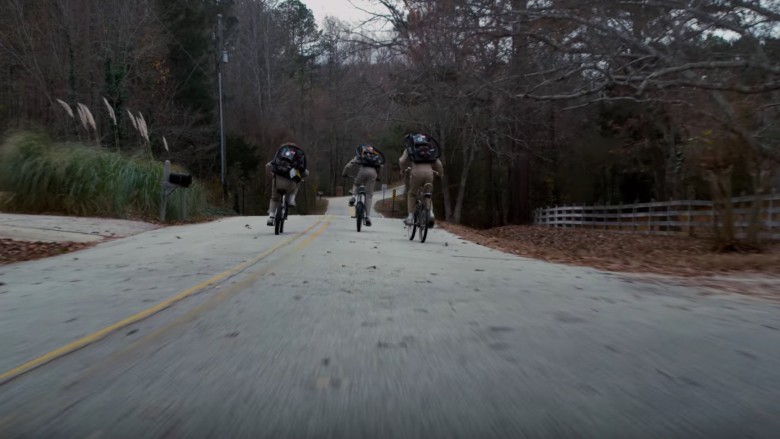 According to David Harbour, who plays Chief Hopper, his character will try to keep the town in the dark about what really happened to the kids the year before, including the disappearance of poor Barb. "It kind of falls on Hopper to be the voice of authority to say, 'This did happen and this didn't happen,'" Harbour told Entertainment Weekly. "He's struggling with the compromise that takes him to, having to lie and cover things up." As for his relationship to the Hawkins National Laboratory and the little closed-door deal he made to get into the Upside Down ... that's still a mystery for now.
There will be some new faces, too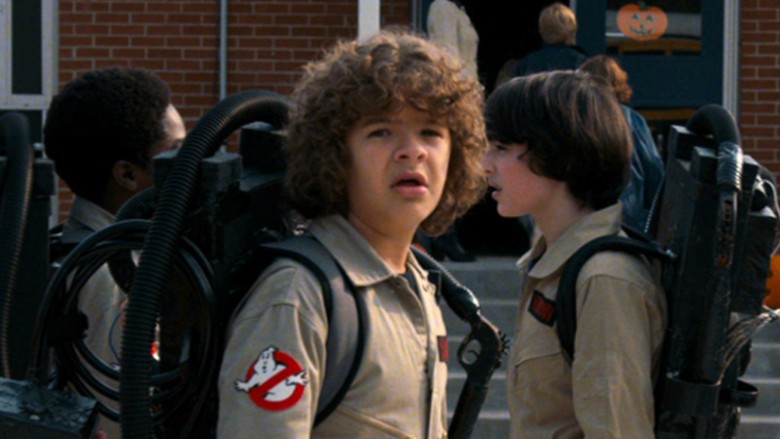 In addition to the arrival of Max and Bob, there will also be newcomers named Billy (Dacre Montgomery), Max's decidedly less affable brother who may be something of a villain, as well as Dr. Owens (Paul Reiser) who works at the Department of Energy and teenager Roman (Linnea Berthelsen) who's got some connections to the Hawkins Lab experiments—perhaps she knew a little about Eleven and Papa? Speaking of which ...
Papa may have survived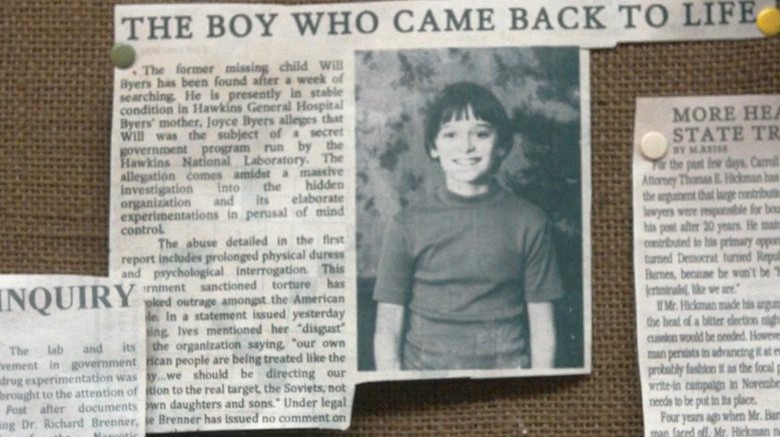 Eagle-eyed Stranger Things fans might've spotted that in the newspaper clipping detailing Will's mysterious disappearance and return, there's a line that reads "Brenner has issued no comment" about the lab's rumored involvement in the events. Brenner, who was also known as Papa to Eleven during her tenure as a lab rat, could be declining commentary on the matter because he's no longer alive—after all, he did get pretty banged up by the demogorgon in the finale of Season 1. But he might have made it through his ordeal. And since actor Matthew Modine himself has talked about the forthcoming second season in various interviews, it seems just as likely that he'll be back.
Hawkins isn't the only town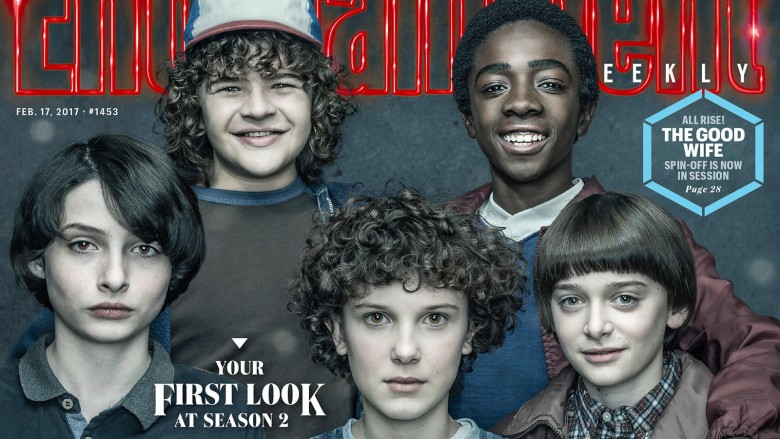 Not only will Stranger Things 2 dive deeper into the Upside Down, but the show will also explore the world outside the small midwestern town where the first season took place. Matt Duffer told Entertainment Weekly, "We will venture a little bit outside of Hawkins. I will say the opening scene does not take place in Hawkins." As for how much more of the underworld we're in for with the second season, Ross Duffer said, "We obviously have this gate to another dimension, which is still very much open in the town of Hawkins. And a lot of questions there in terms of, if the Monster is dead, was it a singular monster? What else could be out there? ... There's a lot more mystery there to be solved."