Stranger Things 2 Poster Teases A Nightmare On Maple Street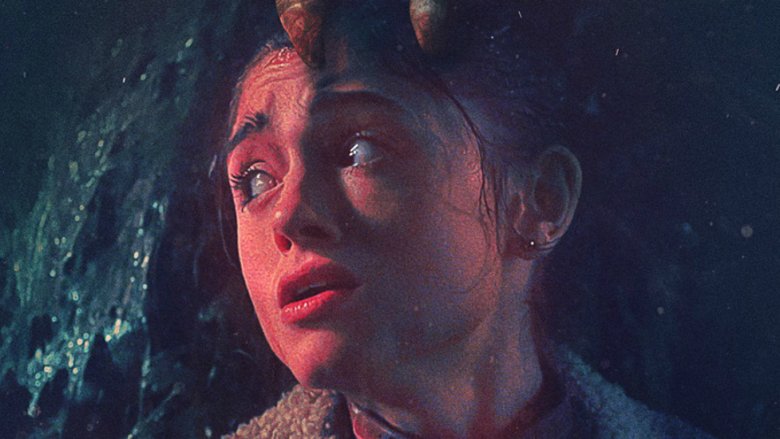 Netflix
The '80s were a strange and scary time for horror, and the nostalgia-fueled Netflix series Stranger Things continues to mine that cache for all it's worth in a new poster for the upcoming second season.
Putting the late Barb's best friend Nancy Wheeler (Natalia Dyer) center stage, the newly released poster for the sophomore season is a spin on the classic poster for the original A Nightmare on Elm Street, which shows the terrified protagonist (also named Nancy) awakening from sleep after being haunted by the villainous dream-stalking child killer Freddy Krueger.
The poster also heralds the return of the Demogorgon, a monstrous denizen of the Upside Down, which hunted the series' protagonists during its initial eight-episode run last year. Considering how Nancy ended up being one of the only characters bold enough to arm herself to the teeth with real firepower to take the demon on last season, we know who we're choosing in this matchup. Besides, according to series co-creator Ross Duffer, the Demogorgon is small potatoes compared to what the citizens of Hawkins will have to face this year.  
"I don't know if I want to give away more, but I will say that the threat that is introduced this season is something that will carry over for more than just this season," Ross Duffer said of the massive new threat hinted at in the Stranger Things 2 trailer. "So it will become sort of our main villain, shall we say, for the show."
Stranger Things returns with a full new season on October 27. Take a look at the new poster (and the poster for A Nightmare on Elm Street) below, then check out some crazy easter eggs from the series that you may have missed.