George R.R. Martin's Nightflyers Gets Series Order At Syfy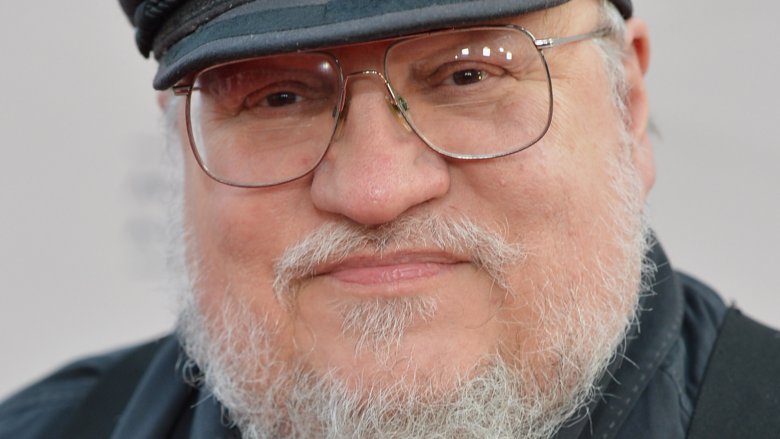 Getty Images
Get ready for another George R.R. Martin drama to head to the small screen. 
The Hollywood Reporter confirms that Syfy has ordered Martin's Nightflyers to series. The NBCUniversal-owned cable network's representatives, as well as producers Universal Cable Productions, declined to comment on the news since multiple deals are currently underway. 
Despite the tight lips from the brass behind the upcoming show, we know that the Nightflyers pilot was ordered back in June and original plans for it were revealed May, so it was only a matter of time before a full series pick-up became a reality. 
Based on Martin's 1980 novella and 1987 film of the same name, Nightflyers takes root in a distant future on the eve of Earth's destruction. The story centers around a group of explorers who adventure in the most technologically advanced ship in the universe (named the Nightflyer, naturally) on a mission to intercept an ominous alien spacecraft, which could hold the key to humanity's survival. As the crew approaches their target and inches closer to their final destination, they make a heart-stopping discovery: the Nightflyer's artificial intelligence system and their shrouded-in-mystery captain could very well be launching them on a trajectory toward fatal and unspeakable terrors hidden in the depths of space.
Casting for the series hasn't yet been determined, and it remains unclear if that process has begun at the time of writing, but production on the pilot has already started. We'll update you as we learn more. 
Jeff Buhler (Jacob's Ladder) wrote the Nightflyers script, and is attached to executive produce alongside Gene Klein (Suits), David Bartis (Mr. and Mrs. Smith), Doug Liman (Edge of Tomorrow, The Bourne Identity), Alison Rosenzweig and Michael Gaeta (Jacob's Ladder), and Lloyd Ivan Miller and Alice P. Neuhauser. Robert Jaffe (Nightflyers film) will produce the series. 
Martin isn't involved in the series at all, other than his work being used as the source material, but that shouldn't come as too much of a surprise given his overall deal with HBO. The prolific author is currently co-writing two of the possible four Game of Thrones spin-offs that are in the works. 
Nightflyers joins Syfy's hefty scripted roster, which includes 12 Monkeys, Channel Zero, The Expanse, The Magicians, Killjoys, Z Nation, Wynonna Earp, and Van Helsing. Two other series, Blood Drive and Dark Matter, were recently removed from the list when they were canceled earlier this month.
Until additional Nightflyers information is released, find out why another of Martin's series, Skin Trade, will be better than Game of Thrones.