Syfy Cancels Dark Matter After Three Seasons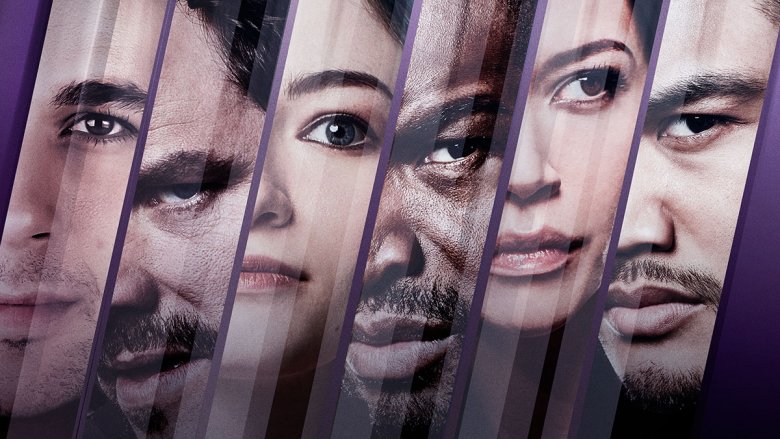 Syfy
Syfy has turned out the light on Dark Matter. 
According to The Hollywood Reporter, the network has canceled the sci-fi drama series after just three seasons. Dark Matter wrapped its third season, which is now its last, last week. 
Co-creator Joseph Mallozzi confirmed the disappointing news in a blog post that reads: "It is with great sadness that I confirm the news. Syfy has canceled Dark Matter after three seasons. To say that I'm incredibly disappointed would be an understatement. I'll save my comments and field your questions in a future blog entry. For today, I just want to extend a heartfelt thanks to my amazing crew, my wonderful cast, and to all of you, our incredible fans. You all deserved better."
Based on the Mallozzi and Paul Mullie-created comic book of the same name, Dark Matter centers around a group of people who wake up in a starship called the Raza, struggling to remember who they are after what can only be described as a supernatural experience. With absolutely no recollection of their past lives or their identities, the crew assume the names One through Six, assigned to them according to the order in which they left stasis, and embark on a journey of self-discovery and rememory. 
The series starred Marc Bendavid as One, Melissa O'Neil as Two, Anthony Lemke as Three, Alex Mallari Jr. as Four, Jodelle Ferland as Five, Roger Cross as Six, Zoie Palmer as The Android, Shaun Sipos as Devon Taltherd, and Melanie Liburd as Nyx Harper. David Hewlett as Tabor Calchek, Jeff Teravainen as Lt. John Anders, Torri Higginson as Commander Delaney Truffault of the Mikkei Combine, David Richmond-Peck as Commander Nieman of Ferrous Corp, Natalie Brown as Sarah, Ellen Wong as Misaki Han, Mike Dopud as Arax Nero, Kris Holden-Ried as Galactic Authority Inspector Kyle Kierken, and Brendan Murray as Victor round out the recurring cast. 
Mallozzi and Mullie executive produced the series alongside Jay Firestone, Vanessa Piazza, Keith Goldberg, and Mike Richardson. Dark Matter first premiered on Syfy and Canadian's Space in 2015, and was one of several Canadian productions housed at Syfy. 
It's unfortunate that Dark Matter got the axe after just a few seasons, at least it avoided the fate of these television shows that were canceled before they aired a single episode.