The Highest-Rated Episode In SNL History, According To IMDb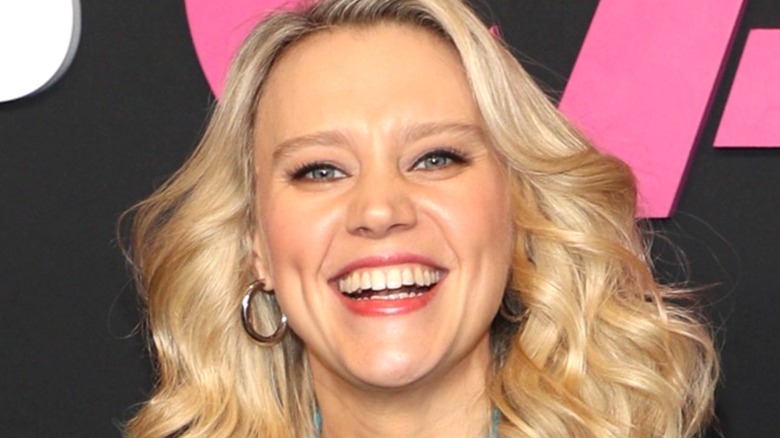 Rob Kim/Getty
For nearly half a century, "Saturday Night Live" has delivered a steady stream of both relevant and irreverent comedy content. The variety TV series has featured a slew of sketch writers, over 150 cast members (via Insider), and more than 800 different celebrity guest hosts since its first season's debut in 1975 (via Morning Consult). That constant flux of creative influences has ensured that no two episodes have been quite the same throughout the show's history.
For any TV series, it's natural for critical reviews to vary by episode. For "SNL," this is especially the case because so many different factors impact each week's showing. Some hosts have been better received than others. For example, compare Alec Baldwin, who has been asked to host the show no less than 17 times, to Steven Seagal, who has been called one of the worst hosts in the history of "SNL." The same goes for the writers and cast — some sketches and performances have soared, while others have sunk.
With all of this in mind, it's certainly a nuanced question to consider which weekly episode, out of hundreds that "SNL" has produced, is the best one. However, in terms of IMDb ratings, there is a distinct winner.
Betty White hosted the episode with the best rating
Aired on May 8, 2010, "SNL" Season 35, Episode 21 boasts an IMDb score of 8.9 out of 10, which is higher than any other entry in the series. This Mother's Day special was hosted by none other than Betty White, with Jay-Z as the musical guest. In her opening monologue, White expresses her slightly bewildered gratitude towards the fan-led Facebook petition that led to her hosting, while also lightly roasting the social-media website as "a huge waste of time."
A hilarious line-up of skits follows. In "Bronx Beat," New Yorkers Betty Caruso (Amy Poehler) and Jodi Deitz (Maya Rudolph) fixate on the non-New-York accent of Caruso's mother (White), as well as her young yoga instructor boyfriend. In "Census Taker vs. Old Lady," White's character insists to an impatient government worker (Tina Fey) that her name is spelled "Lee Smith" but pronounced "Blarfingar Blarfingar." Other highlights of the episode include White leaning in for a kiss with Will Forte in one skit and yelling "Wizard of Ass!" in another.
Notably, this episode holds more than one record; White was 88 years old at the time of its broadcast, making her the oldest person to ever host "SNL." The Emmy that she won for her performance is just one of the many achievements she made as an entertainer before her passing in 2021.