The 5 Best And 5 Worst Saturday Night Live Hosts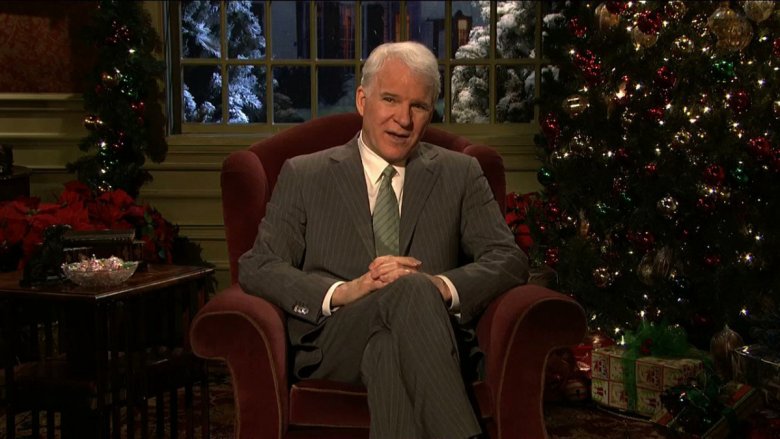 Saturday Night Live is a challenging, even intimidating, environment to walk into for any guest host, no matter their background, and it takes a combination of good luck, talent, and a certain kind of comedic disposition to be good at it. Sometimes the best comedic actors falter on the SNL stage, while an athlete or musician can prove surprisingly funny, and sometimes people you're certain will bomb find a way to hold their own. It's a week of intensive writing and rehearsal capped off by 90 minutes of live performance, and over the decades, that's an environment that's produced a lot of gems and a lot of duds. 
What does it take to be a great SNL host? Talent helps, of course, as does a sense of humor about yourself and a willingness to be thrown into any comedic environment, no matter how silly. Perhaps more than anything else, though, it takes a certain, almost indescribable level of comfort, so powerful you can almost convince the audience that you're there every single week. 
In celebration of one of television's great institutions, here are the five best and five worst hosts to ever step on the SNL stage. 
Best: Alec Baldwin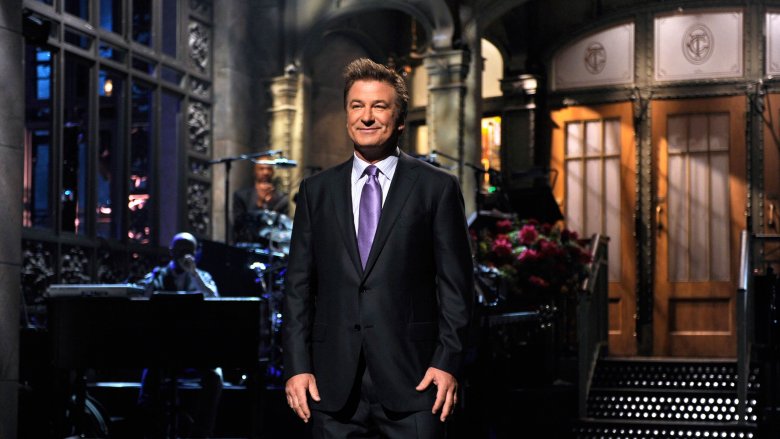 If you've watched SNL with any regularity in recent years, you might be forgiven for assuming at some point that Alec Baldwin was a member of the cast. He's been a mainstay on the show since the 2016 election, showing up in Studio 8H frequently to trot out his impression of Donald Trump, but even before that it was easy to find Baldwin lurking around SNL. He's hosted the show 17 times since 1990, which makes him the reigning record holder, and that means he both he carries favor with producer and creator Lorne Michaels and happens to be really, really good at commanding the SNL stage. Baldwin's done just about everything a host can do on the show. He's milked his '90s reputation as a sexy leading man for all its comedic potential, transformed himself into goofy characters, played Tony Bennett to repeated laughs, made national news with political impressions, and he's one of the few non-cast member performers who can say they've been in a sketch that nearly everyone — even people who don't watch SNL — has seen: "Schweddy Balls."
Worst: Donald Trump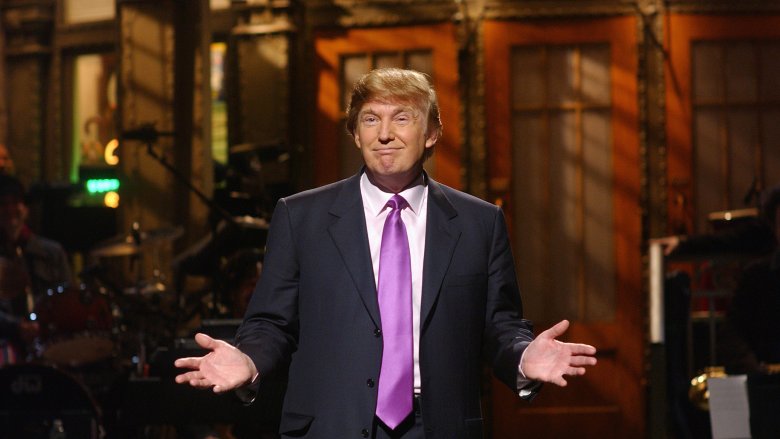 Saturday Night Live brings in nearly two dozen hosts each season for a variety of reasons. Some of them are seasoned comedy performers, others are old friends of the show, and still others are actors, musicians, athletes or other celebrity personalities who are simply having a pop culture moment. It's that last category that often gets the show in trouble, because it means you bring in a host for the pursuit of ratings and the actual performance becomes secondary, and often morphs into a disaster. Donald Trump hosted SNL once in 2004 when The Apprentice was riding high, and then again in 2015, a little less than a year before he would be elected 45th President of the United States, in what was an obvious attempt by the show to capitalize on the fact that everyone was talking about the guy. The result was predictably high ratings, but not very good comedy, and the show's cast wasn't particularly happy to have Trump in the building. Former cast member Taran Killam later described feeling intense shame over the episode, and cast member Pete Davidson simply commented that Trump was "weird all week" during rehearsals. Regardless of how you feel about him as President, we can generally agree that Donald Trump was not a great SNL host.
Best: Steve Martin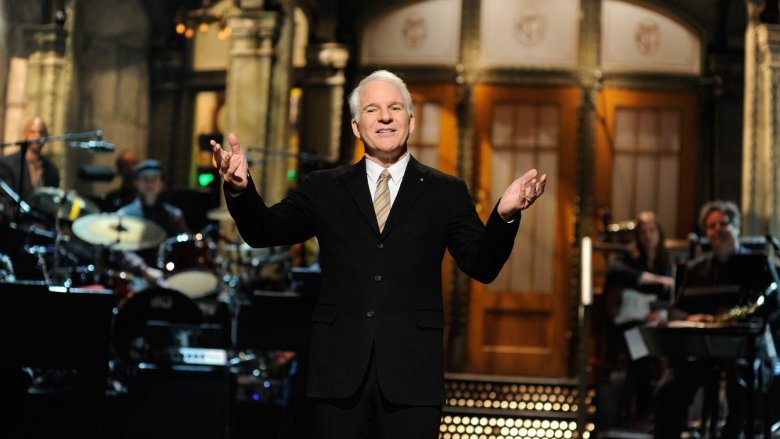 More people mistakenly believe Steve Martin has been a cast member of Saturday Night Live than any other host, and that's both a testament to the impact he's had on the show and an indication of just how popular he is with viewers. Martin is the current runner-up to Baldwin's record number of hosted episodes, with 15 episodes to his name and countless cameo appearances and drop-ins over the past four decades. What's perhaps more telling, though, is how frequently he appeared in the show's early years. Martin hosted SNL for the first time in October of 1976, and in less than two years he'd already joined the illustrious "Five Timers Club" of frequent hosts. In those days he began to cultivate the kind of characters and persona that made him an SNL favorite, from "King Tut" and Theodoric of York to joining Dan Aykroyd as one of the Festrunk Brothers to making a very famous Christmas wish in one of the show's great solo sketches. He hasn't hosted since 2009, but he's stopped by the studio frequently, and it might be time for a return soon.
Worst: Milton Berle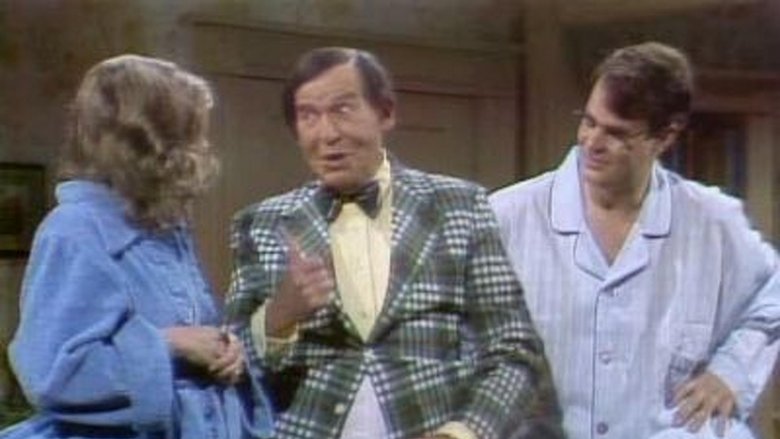 It might be surprising to find a comedy legend like Milton Berle among the worst hosts in SNL history, but his inclusion is proof that the show is not just about being famously funny. You also have to work within the framework established by the show, participating in sketches written by people you're not used to working with and then performing them with a group of players who are on hand every single week. Even if they're ostensibly the star that week, the host must act as part of an ensemble, elevating the cast even as the cast members elevate the host with their experience and comfort level. Milton Berle, who was used to running his own show, didn't seem to understand this dynamic. Berle railroaded his supporting players throughout his 1979 hosting stint, upstaging everyone during sketches, mugging for the camera, and apparently even trying to insert new bits of his own into the show's runtime. It was the only time he ever hosted the show, not because he wasn't funny, but because he simply didn't fit.
Best: Tom Hanks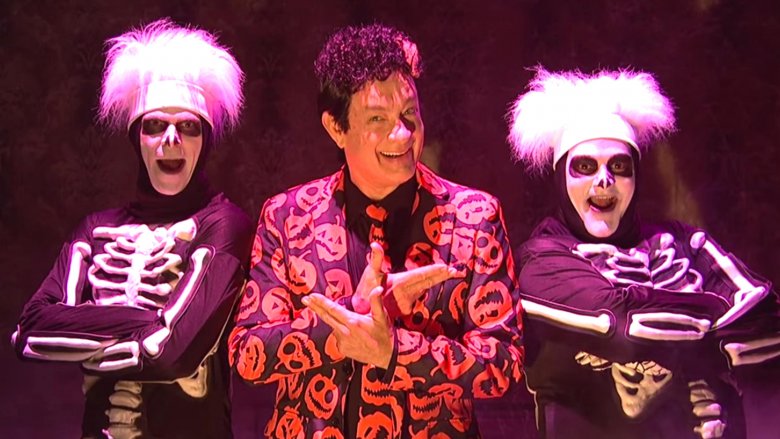 Tom Hanks has hosted SNL nine times since 1985, and that means he's produced classic sketches for the show in four separate decades. Hanks has long distinguished himself as a versatile performer, equally adept at dark dramas and screwball comedies, but in the particular crucible of SNL he somehow manages to show a different side of himself again and again, proving just how good and how funny he really is time after time through both hosting gigs and cameos. There's something very reassuring about seeing Hanks on the SNL stage, as "America's Dad" gets ready to goof off with the kids for the night, and he's somehow managed to produce unforgettable chemistry with numerous cast members on a wide variety of sketches, whether he's checking the levels on the mics as a roadie for Aerosmith, getting huge laughs as Mr. Short Term Memory, or donning a black and orange suit as everyone's favorite new avatar for the Halloween season, David S. Pumpkins. Any questions?
Worst: Steven Seagal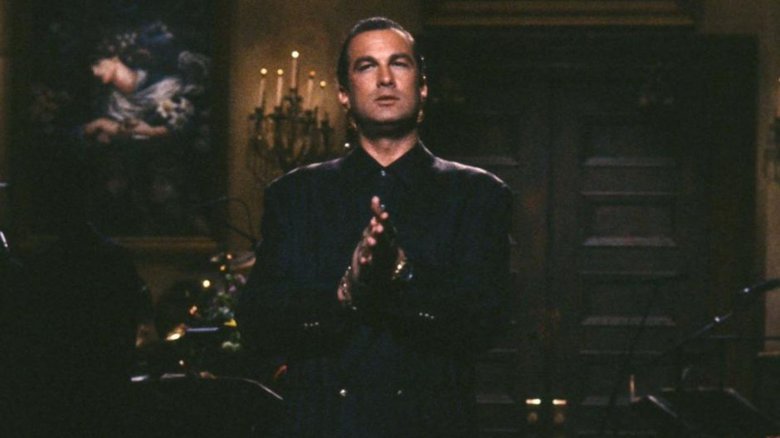 Sometimes a Saturday Night Live host gets the gig because they're a big star at the time and it would be foolish of Lorne Michaels to not try and capitalize on their pop culture ubiquity, and then that person agrees to host the show and is simply not suited to its environment. Sometimes a host comes in for the same reason and, because of fame or attitude or something else, just ends up annoying everyone. In Seagal's case, he was apparently both. According to former cast member Norm Macdonald, Seagal made his 1991 hosting week hell for various cast members, displaying arrogance, unwillingness to participate in sketches, and just generally troublesome behavior. Seagal was so frustrating to the cast and to Michaels that he was banned from hosting again, and in a later episode hosted by Nicolas Cage, Michaels managed to get a dig in at Seagal's time on the show. When Cage wondered if he might be remembered as one of the biggest jerks in the history of the show, Michaels countered "No, no. That would be Steven Seagal." Ouch. 
Best: Christopher Walken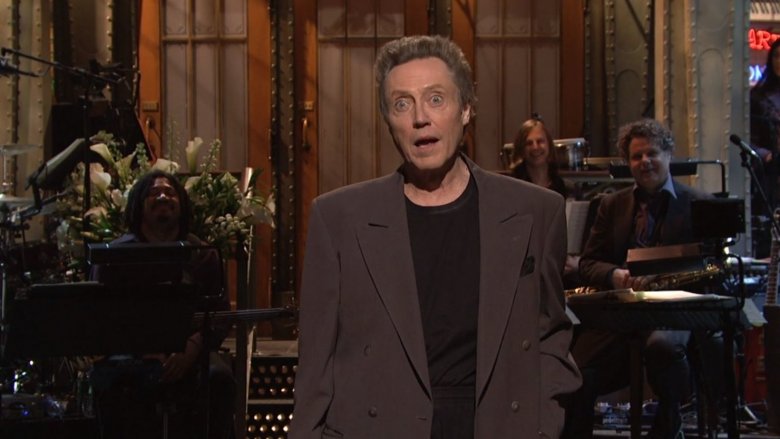 Christopher Walken hasn't hosted SNL in a decade, but in his seven appearances on the show, he's made a mark that few other hosts could ever hope to. Some hosts have a personality so distinctive and immovable that the show simply can't work around it to produce memorable laughs (see: Donald Trump), but other personalities simply find a way to work their weirdness right into the framework of the show. In Walken's case, that's exactly what happened. His unique voice, expressive face, and ability to be extremely weird and extremely funny at the same time suited SNL's writers perfectly, and the result is a series of classic episodes. Walken has perhaps the most memorable recurring character in the history of Saturday Night Live thanks to "The Continental," and he's also appeared in a host (pun intended) of instantly memorable sketches. For a while there were "more Cowbell" t-shirts in every mall in America, and it's because of Christopher Walken.
Worst: Justin Bieber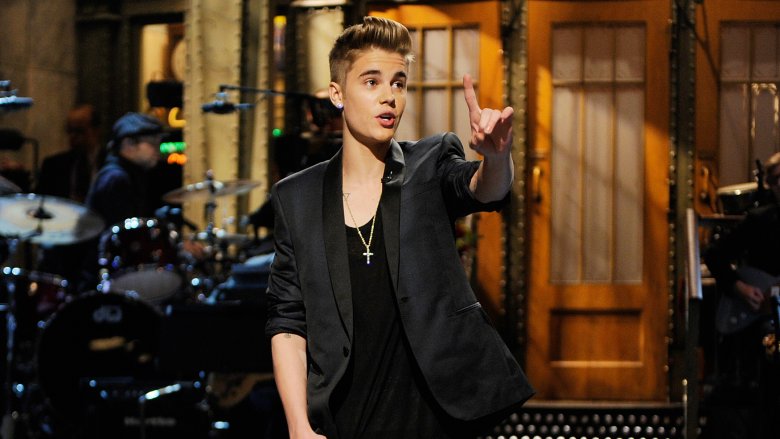 Everyone wants to know the dirt on what happens behind the scenes at Saturday Night Live, but one of the show's hallmarks is being an inviting space for celebrities to come in and try their hand at live comedy, so the cast members can't necessarily say anything bad about certain celebrities while they're working on the show. That means that, in some cases, any rude or unpleasant behavior simply evaporates into the ether after a host leaves. In other cases, cast members can't stop talking about it, and that was the case with Justin Bieber, who served as both host and musical guest in 2013 after making his debut on the show as a musical guest in 2010. Former SNL star Bill Hader, who has never been the type to gossip about former hosts unless they really deserved it, called the Bieber experience his worst in eight years on the series.
"Bieber, he was just in a bad place," Hader said. "Maybe he's in a better place, but then, it was rough."
Hader commented that Bieber showed up with a large entourage and was rude to cast members, but also seemed to sympathize with the then-teenage superstar's place in the world at the time, noting Bieber seemed "exhausted or at the end of a rope."
Best: John Goodman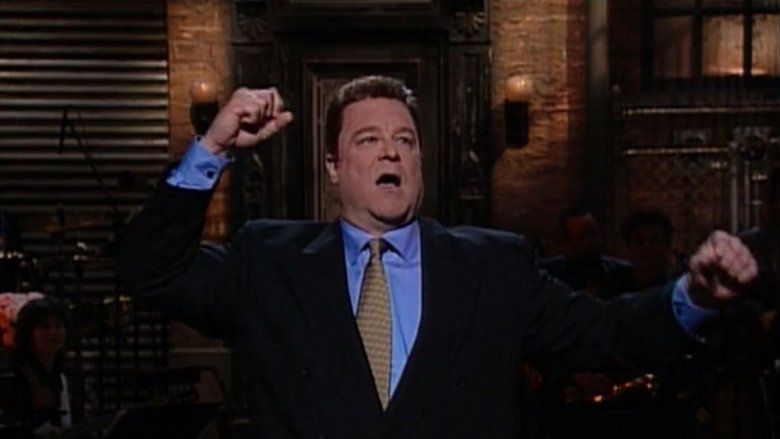 Alec Baldwin is the current record holder, and Steve Martin is the runner-up, but John Goodman is — perhaps surprisingly, to some — currently sitting in third place as the star with the most SNL hosting gigs to his name, with 13 appearances as host since 1989, and a bevy of cameo appearances (including, most recently, as former Secretary of State Rex Tillerson). Like Hanks, Goodman's presence in Studio 8H is a calming one, because you just know he's a level-headed and seasoned performer who can at the very least deliver something moderately entertaining. At his worst, he's still at least fun to watch, and at his best he becomes on of the show's most inspired hosts, working seamlessly with the cast to produce comedy gold. Goodman is so respected and comfortable at SNL that he's often just been treated like an honorary member of the cast, doing things as outrageous as playing Linda Tripp during the Lewinsky scandal and as prestigious as succeeding John Belushi as a member of The Blues Brothers.
Worst: Paris Hilton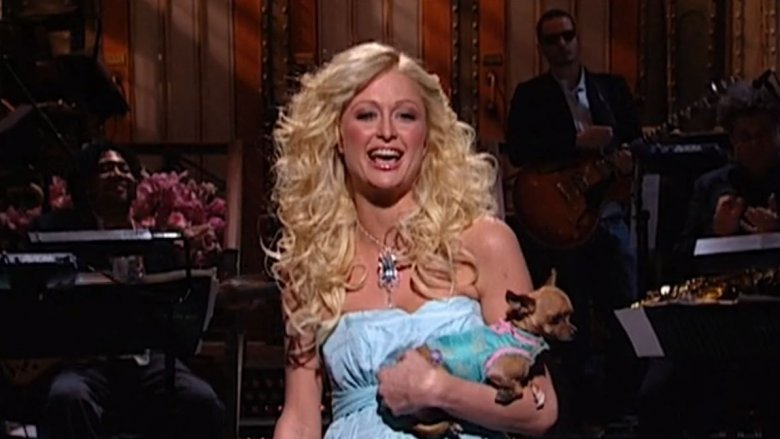 Paris Hilton has hosted SNL only once, in 2005 when her show The Simple Life, her sex tape scandal, and her overall brand were everywhere in pop culture. It made sense for SNL to seek her out for the sake of drawing in an audience, but the resulting episode was definitely not one of the show's best. Hilton's comedy chops left something to be desired, and apparently behind the scenes she was not just a challenge to perform with, but a challenge to work with in writing the show. Then-head writer Tina Fey later called Hilton "a piece of s***," remarking that she declined various sketches and once refused to leave her dressing room after hearing a sketch idea revolving around her sex tape, and continually pitched ideas that would mock various celebrities she didn't like, including Jessica Simpson. Fey later said she "regretted" going as low as she did in criticizing Hilton, but stood by her overall assessment, dubbing Hilton "a terrible role model and a terrible young woman."